Hear The Staple Singers Cover Buffalo Springfield's "For What It's Worth" in 1968
Fifty years ago, The Staple Singers performed the second of two nights at San Francisco's Fillmore Auditorium.
Photo: Getty Images
Music
Features
The Staple Singers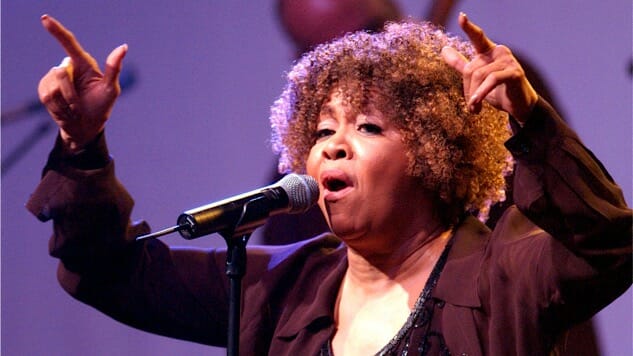 Did you know that Paste owns the world's largest collection of live music recordings? It's true! And what's even crazier, it's all free—hundreds of thousands of exclusive songs, concerts and videos that you can listen to and watch right here at Paste.com, from Lightnin' Hopkins to Cream to Eminem to Prince. Every day, we'll dig through the archive for the coolest recording we have from that date in history. Search and enjoy!
Get Free Access to the Vault With the Paste Music & Daytrotter Mobile App
By the late 1960s, family-made R&B group The Staple Singers were attuned to the hastily changing times, with an evolving sound and socially conscious message to match. Led by father "Pops" Staples, with his children Mavis, Cleotha and Pervis to support, the group performed two nights at the Fillmore in San Francisco in 1968. The Staple Singers had just signed to the Memphis-based label Stax, and would release two albums that year, Soul Folk in Action and We'll Get Over, which showcased their changing style, at this point a kind of vocally charged soul-folk hybrid.
Take, for example, this unique arrangement of Buffalo Springfield's iconic "For What It's Worth," which the Staples released as a single the previous year as they looked to widen to a more mainstream, rock-partial audience. The performance includes a number of classic folk numbers like "If I Had a Hammer" and "Will The Circle Be Unbroken?," as well as several gospel and blues songs including "Freedom Highway," "Help Me Jesus" and "Move Along Train," on which Mavis Staples's deep contralto vocals shine. Listen to The Staples Singers perform "For What It's Worth" and "Freedom Highway" on this date in 1968.