Watch Tom Petty Perform "Refugee" on This Day in 1988
Photo by Kirk West/Getty Images, Karl Walter/Getty Images
Music
Features
Tom Petty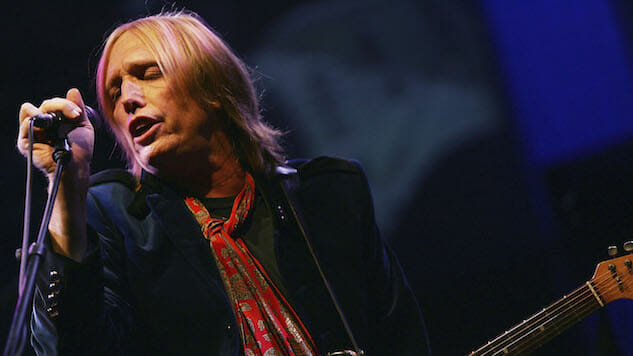 In 1986, Neil Young and his wife Pegi spearheaded The Bridge School Benefit to raise money for the non-profit Bridge School, which helps children with disabilities. The concert series took place in California for 30 consecutive years until its final show in 2016, and it featured some of the most celebrated artists of our time—Neil Young, Bruce Springsteen, Bob Dylan, Tracy Chapman, James Taylor, Elton John, Sonic Youth, David Bowie, Patti Smith, Elvis Costello, The Pretenders, Beck, and so many more.
The 1988 lineup was just as star-studded as the rest with Crosby, Stills, Nash & Young, Bob Dylan, Tom Petty and the Heartbreakers, Tracy Chapman, Nils Lofgren, Billy Idol, G. E. Smith, Jerry Garcia and Bob Weir all slated to perform. That year's event took place on this day (Dec. 4) at Oakland Coliseum, and one particular highlight came from an acoustic performance of "Refugee," one of Tom Petty and the Heartbreakers' greatest ever songs (from arguably their greatest ever album—1979's Damn The Torpedoes). Watch the shaggy-haired Petty perform this stone-cold rock 'n' roll classic, with a brief appearance from the spiky-haired Idol.
Watch Tom Petty perform "Refugee," exclusively via the Paste vault below.