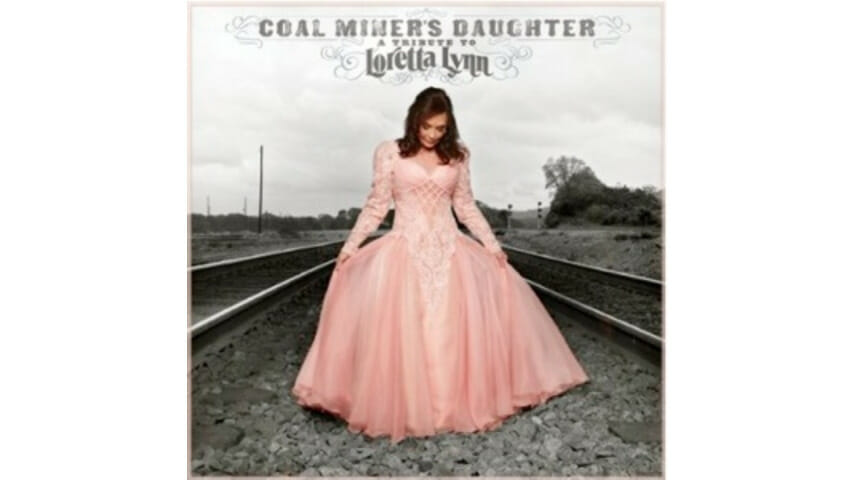 Country icon's songs won't be boxed in
The original Honky Tonk Girl gets a little help from her friends on Coal Miner's Daughter, which finds country crooners and rock artists reinterpreting the Loretta Lynn catalog. As with most tribute albums, the results are mixed; for every "Don't Come Home A Drinkin' (With Lovin' On Your Mind)," performed with appropriate fire by Gretchen Wilson, there's at least one "Somebody Somewhere (Don't Know What He's Missing Tonight)," where Lucinda Williams slurs her way from note to note like the town drunk.
Other Nashville all-stars—Lee Ann Womack ("I'm a Honky Tonk Girl"), Carrie Underwood ("You're Lookin' at Country"), and Reba McEntire ("If You're Not Gone Too Long")—contribute perfectly adequate performances, and Miranda Lambert plows duet partner Sheryl Crow into the ground with her saucy delivery on "Coal Miner's Daughter," which features a cameo by Miss Loretta herself. Still, most of the disc's highlights come from those outside of the country genre. Meg White thumps a cardboard box during the White Stripes' "Rated X," a ramshackle cover recorded in one take by Brendan Benson, and powerhouse vocalist Hayley Williams steals the show with Paramore's acoustic "You Ain't Woman Enough (To Take My Man)," proving that Loretta Lynn's influence reaches far beyond Music City.