Watch The Strokes' Hypnotic Lyric Video for "Drag Queen"
Images via Cult Records/YouTube
Music
Video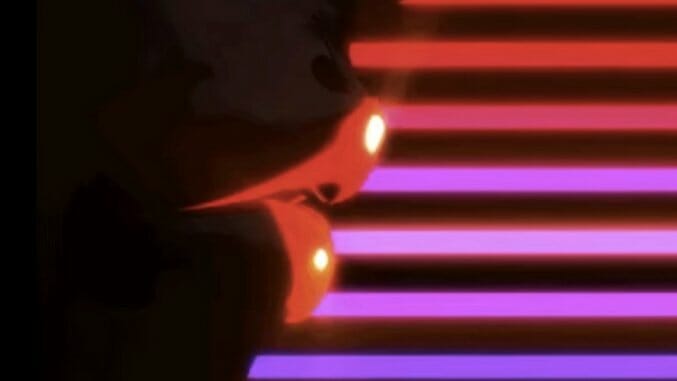 After debuting songs from their new EP Future Present Past last week, the Strokes have now released a lyric video for "Drag Queen." Inspired by '90s Internet culture, the lo-fi, Tron-esque video features Windows 95 pop-ups with text like "File not found" and occasional static laced throughout. The video is framed with two black panels on each side of it, as if it were shot on a cell phone camera.
This is the first video from the surprise release of their record, Future Present Past. It was animated by Gustavo Torres (Kidmograh) and edited by Liz Hirsch. The EP consists of three new songs, "Drag Queen," "Threat of Joy" and "OBLIVIUS," plus a remix of "OBLIVIUS" by Strokes drummer Fab Moretti. Future Present Past was the first time the band released new music since Comedown Machine in 2013.
The band have also announced a pop-up shop to celebrate the release of their new record. The pop-up, located at 350 Bowery at Great Jones Street in New York City, will stay open until Sunday, June 5 from 12-9 p.m. It will feature a record store installation and an espresso bar.
Watch The Stroke's "Drag Queen" lyric video above.