The Whitney Houston Hologram Tour Debuts in Vegas in April
Image courtesy of The Estate of Whitney E. Houston/Base Hologram
Music
News
Whitney Houston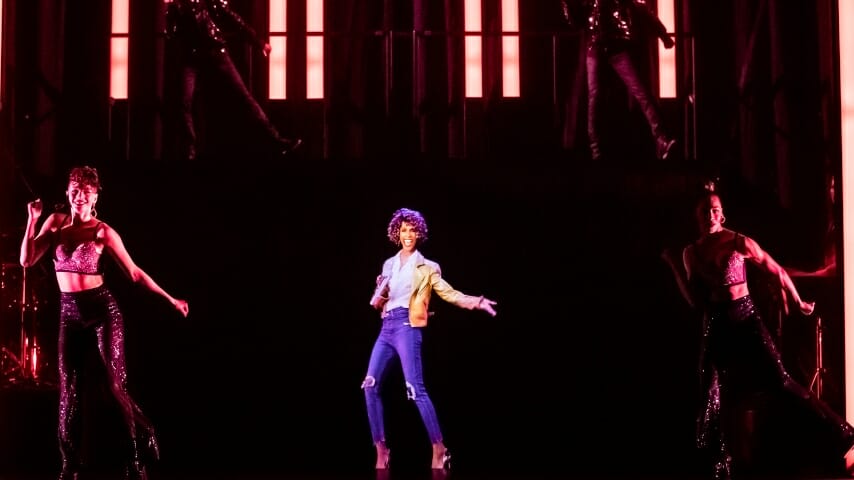 As the Houston Estate announced last year, Whitney Houston's hologram tour, "An Evening with Whitney: The Whitney Houston Hologram Tour," will debut April 14 at the Flamingo Las Vegas with an extended residency. Houston's estate partnered with Base Hologram to make the shows possible.
The show, directed by award-winning choreographer Fatima Robinson, will include a full live band, back-up singers and choreographed dancers, all fronted by a realistic Whitney holograph synced to digitally remastered versions of original live vocal performances. Acclaimed set designer LeRoy Bennett, who's worked with Prince, Lady Gaga and Paul McCartney, is part of the production team along with Whitney's long-time stylist, Timothy Snell, who designed the wardrobe projected on her hologram.
Pat Houston has stated that the estate is striving to remind people of how Houston's music uplifted and inspired the world, despite the drug addiction and toxic relationship the media focused on. So if fans are comfortable watching a posthumous projection singing with programmed emotions, then the show should be a wonderful experience.
Watch a teaser trailer for the show below.