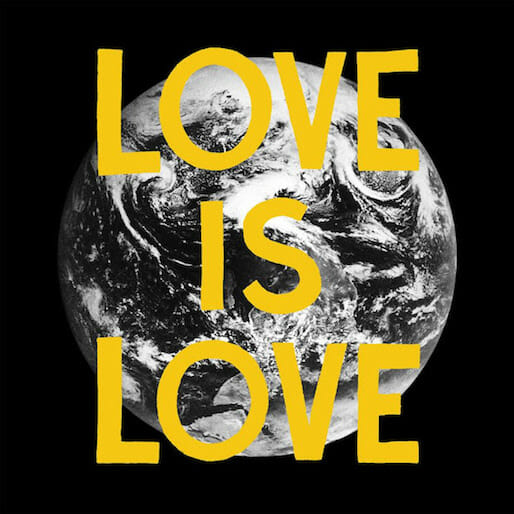 After nearly a dozen years spent honing their meticulously-shambling psych folk, Woods' reputation for consistency threatened to eclipse the Brooklyn band's taste for adventure. 2016's City Sun Eater in the River of Light at least broadened the sonic palette decorating well-worn High Americana grooves, but incorporating polyrhythmic textures and Spaghetti Western brass within such a firmly-defined blueprint felt less the fruit of bold reinvention than Afro-jazz course project. All things considered, it's easy to imagine Woods continuing onward that pleasant, artful, none-too-exciting path another decade had events unfolded the slightest bit differently last November.
As with so many Americans, Woods' vocalist/guitarist/songwriter Jeremy Earl felt suddenly adrift following the presidential election, and, over the weeks that followed, he couldn't help but pour all thoughts and feelings into relevant material. Though his band hadn't intended another release until the next year, Earl's restless muse so hastened the process that recording essentially finished around Inauguration Day, and, whatever else one might say about the Age of Trump, Love Is Love showcases an act bristling with newfound purpose.
Clocking in at a shade over 30 minutes, the six songs comprising Love Is Love may be best understood as de facto concept EP chronicling their creator's trudge through very particular stages of grief: disbelief, bitterness, wordless morbidity and a sort of grudging rapture. Even though stylistic similarities to CSEitRoL predominate, the group (on this recording: bassist Jarvis Taveniere, pianist John Andrews, drummer Aaron Neveu, saxophonist Alec Spiegelman, trumpeter Cole Kamen-Green) eases into their '60s-steeped alt-country sweet spot with a magisterial timelessness that somehow also neatly frames lyrical commentary explicitly driven by current events. The damaged breathiness of Earl's vocals has never been more ideally exploited for both literal and melodic resonance than on mordant DNC anthem "Bleeding Blue" or the differing title tracks that bookend the collection – divining that hazy, rootsy middle-distance between "California Dreamin'" and Radiohead's "Reckoner."
Throughout Love Is Love, we're never quite out of the Woods. Despite all overt nods to genre inclusivity, there's not a moment that would soon be confused with world music. For any longtime fans concerned the measured poppiness of early tracks might suggest newfound commercial ambitions, the nearly 10 minute instrumental mortuary jam of "Spring Is in the Air" should set the faithful at ease. This latest song cycle reflects the maturing work of an act determinedly young at heart yet gathering their powers nonetheless to confront encroaching terrors.