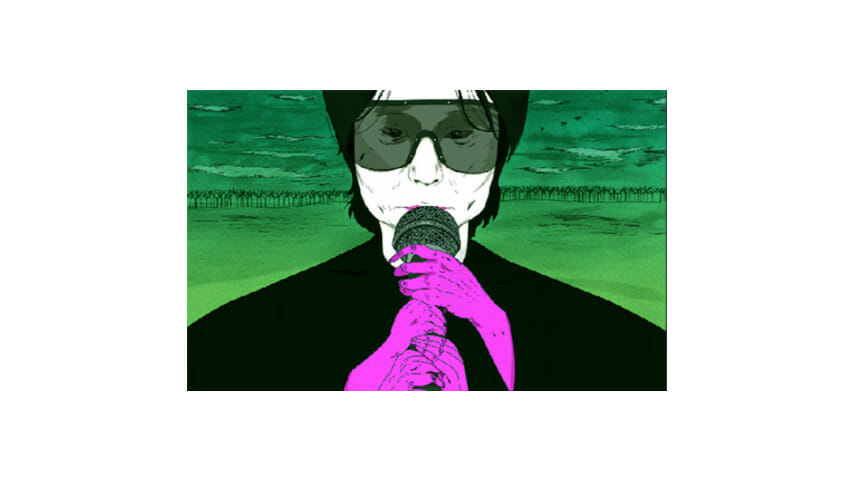 Surprisingly effective tribute marries Ono's distinct vocals to fresh music
In the broadest pop-cultural sense, Yoko Ono's name is shorthand for the opportunistic hanger-on who ingratiates herself into a scene and, through ill-conceived meddling, ruins something perfect. This is the context in which her music is usually heard. Or, more often, not heard, as it's frequently dismissed out of hand. But a trawl through her back catalog reveals that Ono's early experimental work now sounds oddly prescient, and she also wrote a number of great pop songs. She's received her props through the years—praise from bands like Public Image Ltd., Sonic Youth and, more recently, in chart-topping remixes from the likes of The Pet Shop Boys and Basement Jaxx. But common perception has been slower to change.
Doubters would do well to start with this unusual compilation. It's not exactly a remix set; instead, a number of artists were given access to original multi-track tapes and were told "take what you wish and create something new." Almost all of them borrowed Ono's vocals only and built a new piece around them, becoming, in essence, her backing band for a single song. Generally, the focus is on the pop Ono, with only a couple songs given over to her avant-garde work, but even these are made more accessible.
The result is a de facto best-of album, created in collaboration with a number of interesting bands whose treatments range from conservative expansions to radical re-workings. Some songs come together just how you think they would, like the crunchy, driving update of "Kiss Kiss Kiss" by nü-electro artist Peaches, who digs back to the '80s for blocky synths and brings them to bear on a harder groove from the post-rave world. Others are completely unexpected, like Spiritualized's shockingly effective take on the oft-remixed "Walking on Thin Ice," which re-imagines the New Wave song as an epic, gospel-tinged acid-rock anthem.
Between these extremes are a number of flat-out great songs. Antony Hegarty, the versatile cabaret singer who usually fronts the Johnsons, intensifies "Toy Boat," removing the original's soft-rock instrumentation and bathing the song in shimmering electronics while adding his own distinctive croon in the background. Chan Marshall of Cat Power turns Ono's 1995 song "Revelations" into a touching call-and-response duet, shifting the order of the words to great effect and then sealing the deal with casual upright piano that works perfectly with the song's intimate scale. The Apples in Stereo prove that their Beatles worship extends neatly to spouses, as they dress up the stately, mid-tempo "No One Can See Me Like You Do"—originally a ridged electropop concoction—in lovely baroque clothing that reeks pleasingly of Glaswegian bands like Belle & Sebastian and Camera Obscura.
A few other tracks are decent but not revelatory: Producer Hank Shocklee, co-founder of Public Enemy, contributes intro and outro versions of "Yes, I'm a Witch" that never quite catch fire; and The Flaming Lips turn noise freakout "Cambridge 1969" into an instrumental that sounds too much like one of their own outtakes. Still, the highlights are very high indeed, demonstrating just how wrong received wisdom in pop music can be. All I am saying is give Yoko Ono a chance.