Watch Yola's Dazzling Paste Studio Session From A Year Ago Today
All hail the country-soul queen
Image via YouTube
Music
Features
Yola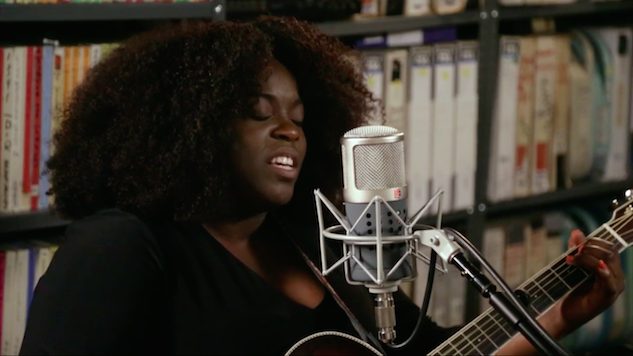 Last year, Yola blew the music world away with her dazzling debut album, Walk Through Fire, a masterpiece of what the British artist describes as "country soul." She's the self-proclaimed "Queen of Country Soul," but even if that title wasn't sitting pretty in her Twitter bio, we'd have coronated her. She's a one-of-a-kind talent who's been taking Nashville and the Americana world by storm for the last 18 months.
On this day (Feb. 6) last year, Yola stopped by the Paste Studio in New York City to play a few songs from Walk Through Fire ahead of the album's release on Feb. 22. She treated us to three fabulous stripped-down songs: the longing "Ride Out in the Country," earnestly sexy "Love All Night (Work All Day)" and passionate "Faraway Look."
Watch Yola's 2019 Paste Studio session below, and revisit Paste's chat with her right here.
Read: The 30 Best Country Albums of the 2010s