Watch CBS This Morning's Brave Response to the Charlie Rose Allegations
Photo by Ben Gabbe/Getty
Politics
News
Charlie Rose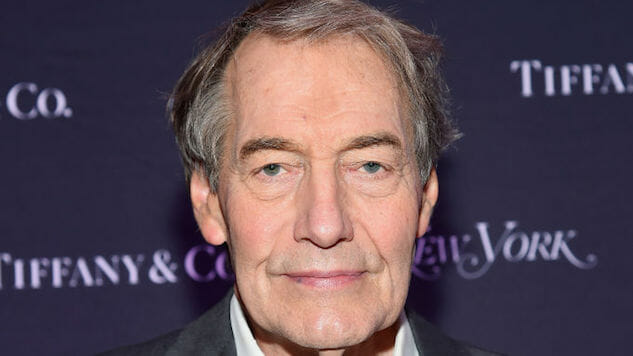 The hosts of CBS This Morning had to take to the air today with a missing third seat. Gayle King and Norah O'Donnell addressed this absence when they discussed the news that their co-host, Charlie Rose, had been accused of sexual harassment by eight different women in a story reported by The Washington Post.
Before the allegations, Rose was a respected, award-winning journalist with a long-running relationship with CBS. Both women on CBS This Morning reflected with great sorrow on the positive work experience they'd had there, before reiterating that they stood with the victims of Rose's misconduct.
The women in the report all detail a consistent pattern of behavior by Rose: He was by turns furious and flirtatious with them, and would place his hands on their thighs to gauge their reactions. They also described lewd phone calls in which he'd detail sexual fantasies and "the shower trick," wherein Rose would allow a woman to see him naked as he emerged from the shower.
To learn details of abhorrent behavior from a trusted colleague is no easy thing to reconcile. But King and O'Donnell each spoke eloquently and compassionately about the incident, saying that while they've had positive experiences with Rose, they stand with the women.
Said King: "This is not the man I know, but I'm also clearly on the side of the women who have been very hurt and very damaged by this."
Said O'Donnell: "This has to end. This behavior is wrong. Period."