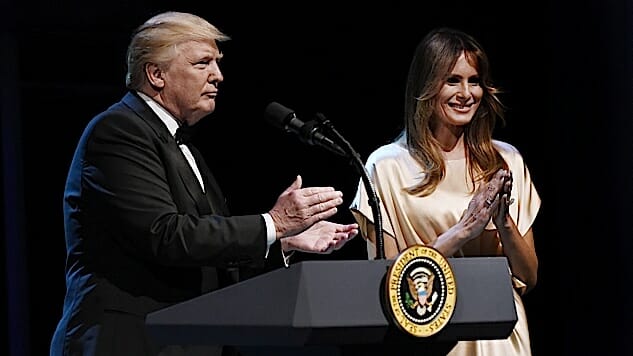 The government has been shut down, and this is the new voicemail at the White House:
The money quote:
"Thank you for calling the White House. Unfortunately, we cannot answer your call today because congressional Democrats are holding government funding, including funding for our troops and other national security priorities, hostage to an unrelated immigration debate. Due to this obstruction, the government is shut down."
Of course, as anyone who has paid attention knows, the immigration debate is not at all "unrelated" to the government shutdown. Republicans would love it to be, but Democrats are holding a hard line to make sure that dreamers—immigrants who moved to the U.S. when they were young, and in many cases have spent most of their lives here—remain protected. Republicans are now holding children's health insurance hostage in order to try to force Democrats' hand, but it's not working. It's not working on the PR front, either—polls show that more people blame the Republicans for the shutdown.
The shutdown began Friday at midnight, and the voicemail message seems to have changed shortly after. It has already sparked its share of outrage:
The Public White House Phone Line spews partisan venom.
The Vice-President just told troops in the field that Democrats are playing games with their pay.
The Trump campaign is calling Democrats murderers.

I think these people are trying to start an actual civil-war.

— Sean Astin (@SeanAstin) January 21, 2018
Just when you think it's not possible for this WH to go any lower they make it clear that they only govern on behalf of themselves & don't care about honesty where Democrats are concerned. It's the little things that remind you democracy is slipping away. https://t.co/zmAMGxpcZn

— Joyce Alene (@JoyceWhiteVance) January 21, 2018
Meanwhile, the stalemate goes on.