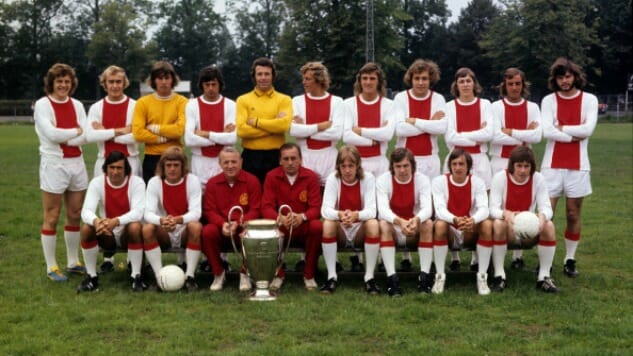 As with our recent features on the all-time greatest managers and players, the task of determining the best-ever soccer teams wasn't an easy one. On which factors do you base the results on? Their trophy haul? Style of play? Quality of players? Impact on future generations? Well, we eventually settled on a mixture of all four. Concentrating solely on domestic clubs—which is why you won't see the likes of Pele's Brazil or 1970s West Germany included—and their greatest era, here's our Top 20. Let the heated debate begin.
20. River Plate (1941-47)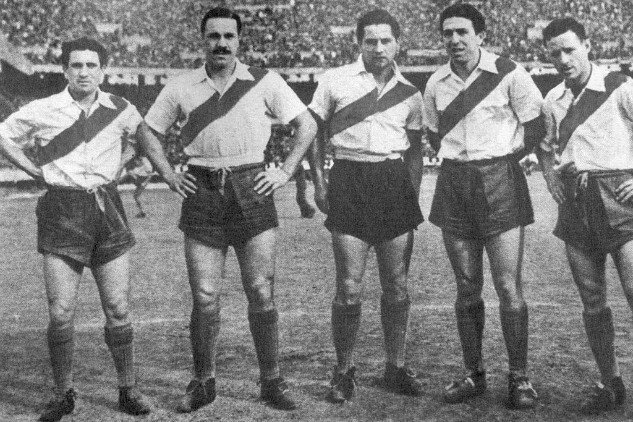 It took a national players' strike to prevent the unstoppable River Plate from becoming an even more dominant force in the immediate post-war era. Nicknamed La Máquina (The Machine) due to their innovative five-man attack, the likes of José Manuel Moreno, Félix Loustau and all-time top scorer Ángel Labruna bulldozed their way through the defences of Argentina's Primera División, winning three league titles in six years in the process. Had the Copa Libertadores existed back then, they would have undoubtedly conquered the rest of South America as well.
19. Nottingham Forest (1977-1980)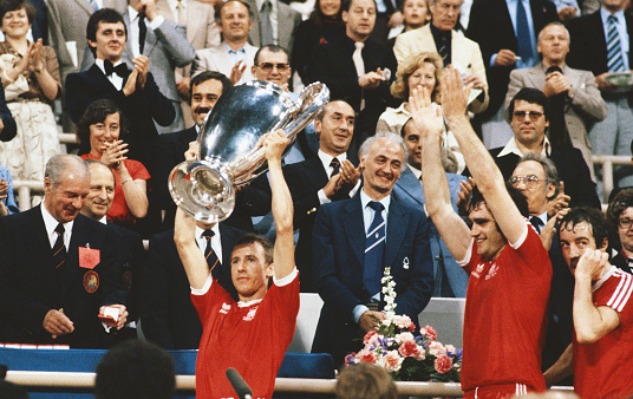 Leicester City's recent achievements in the billion-dollar franchise that is the Premier League may be regarded as greater than Nottingham Forest's triumph in the less glamorous First Division of the 1970s. But Brian Clough's men followed up their unlikely one-season rise from promotion to champions with not just one but two European Cups. Alongside their famous victories over Malmö and Hamburg, the likes of Peter Shilton, John Robertson and Tony Woodcock also lifted the League Cup, European Super Cup and Community Shield in perhaps the most remarkable rags-to-riches story in English soccer history.
18. Dynamo Kyiv (1985-87)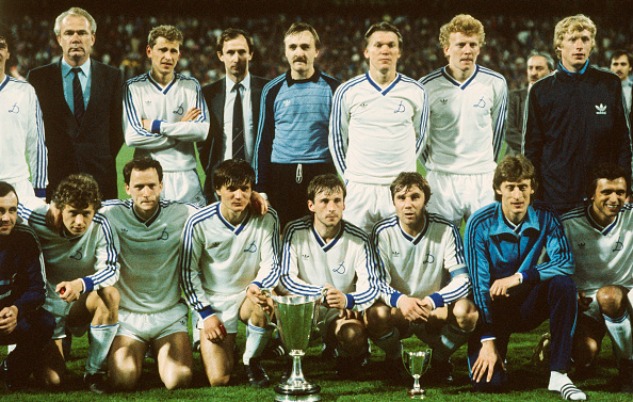 One of three great teams Dynamo Kyiv teams built by revolutionary coach Valeriy Lobanovskyi over a 20-year period, his mid-1980s side makes it here for the masterful way they executed his highly scientific plans. Using the kind of minute-by-minute data techniques that would later become widespread in the game, Lobanovskyi unarguably changed soccer tactics forever. But it was the likes of the club's record scorer Oleg Blokhin and his highly-trained teammates who proved it could work outside the confines of the Soviet leagues. Just watch the end-to-end second goal during their ruthless 3-0 demolition of Atlético Madrid in the 1986 Cup Winners' Cup final for proof of how dry stats can lead to beautiful soccer.
17. Preston North End (1888-89)

Preston North End's spell as the first ever Invincibles was short-lived, but they merit their place here for the way in which they shook the foundations of the sport. The Lilywhites were not only one of the first clubs to look outside their hometown for players, they were also the first to reward their men with an actual pay packet. With an innovative pass-and-move style, PNE also won the inaugural Football League, scoring 59 goals in just 22 games in the process, and lifted the FA Cup without conceding a goal. The team's hard-partying lifestyle, several serious illnesses and the jailing of chairman Billy Sudell for embezzling cut this triumphant reign short. But they still made more of an impact in a single season than many clubs do in their entire lifetimes.
16. Borussia Mönchengladbach (1970-79)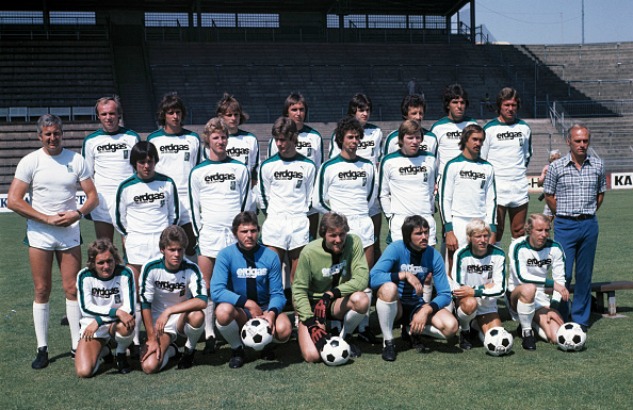 Borussia Mönchengladbach gained promotion to the newly-formed Bundesliga in the same year as Bayern Munich, kickstarting a rivalry which would push both sides to the top of the German game. Mönchenglandbach may not have possessed many star names—in fact five of their regulars hailed from within a ten-mile radius of the small town—but they more than matched Bayern in terms of domestic achievements. Indeed, they ended the 1970s with five league titles, including the first ever successful defence, and three on the bounce, as well as a DFB-Pokal. Unlike Bayern, European Cup success eluded them, although they did make it to a final and won two UEFA Cups with a gloriously daring style which even made their goal-hungry arch-rivals look defensive in comparison.
15. Independiente (1970-75)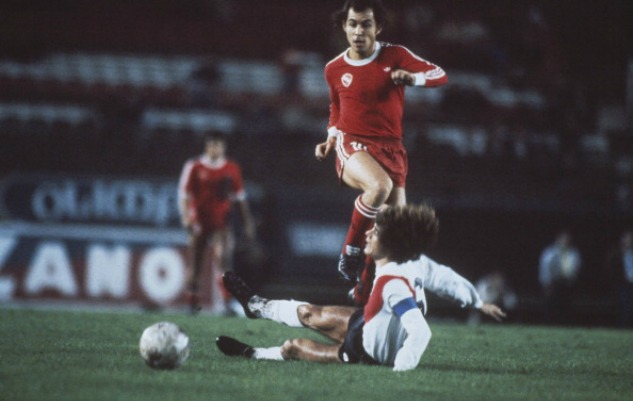 The King of Cups isn't the most imaginative of nicknames, but for the Independiente of the 1970s it was definitely the most apt. Armed with the iconic attacking duo of Daniel Bertoni and Ricardo Bochini, the Argentinian team lifted 12 trophies during this period including the Metropolitano, two Nacional titles and three Copa Interamericana Cups. But it was their historic and unsurpassable achievements in the Copa Libertadores which had fans, including a young Diego Maradona, worshipping them as soccer gods. The club won South America's most prestigious tournament a staggering four times in a row between 1972 and 1975, with their cast-iron defense playing just as an integral a role as their unstoppable attack.
14. Torino (1945-49)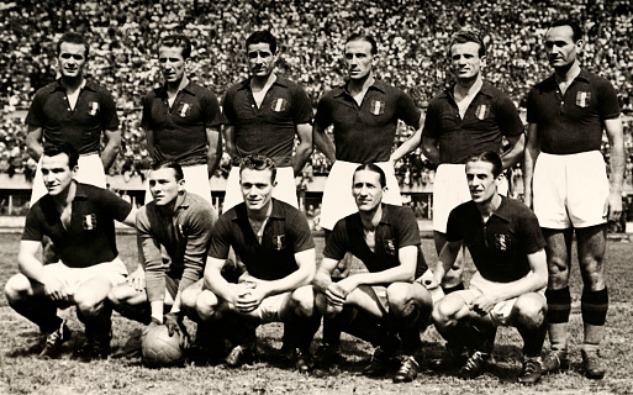 Ferruccio Novo's team of the immediate post-war era were unstoppable, winning five Serie A titles on the bounce, and often with months of the season to spare. In fact, the men nicknamed Il Grande Torino were so dominant that all ten of Italy's outfield players for a 1946 game against Hungary hailed from the club. Torino would no doubt have continued their astonishing success well into the following decade had it not been for the 1949 Superga air disaster which tragically claimed the lives of the entire team.
13. Boca Juniors (1998-2003)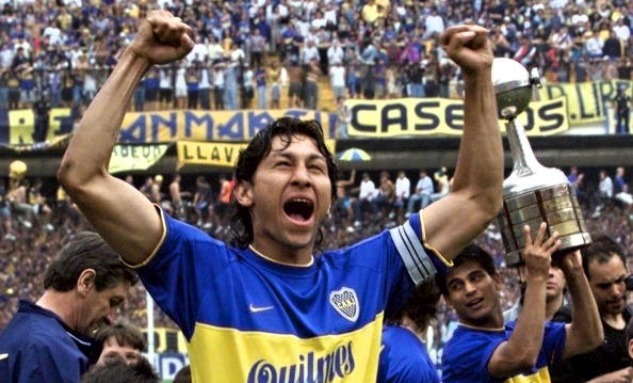 Boca Juniors were something of a sleeping giant when Carlos Bianchi took over the managerial reins in 1998. The once-dominant Argentinian club had only won one major title in nearly two decades and had been forced to watch arch rivals River Plate pick up five on the trot. But after going back to basics and adopting the classic 4-1-3-2 formation of their triumphant 1970s side, Boca Juniors enjoyed a much-needed revival. During an impressive five-year spell they won four league titles, picked up the Copa Libertadores three times and beat Real Madrid and A.C. Milan to be crowned the Intercontinental Cup champions in 2000 and 2003 respectively, while simultaneously launching the careers of Juan Román Riquelme and Carlos Tevez.
12. Santos (1955-1968)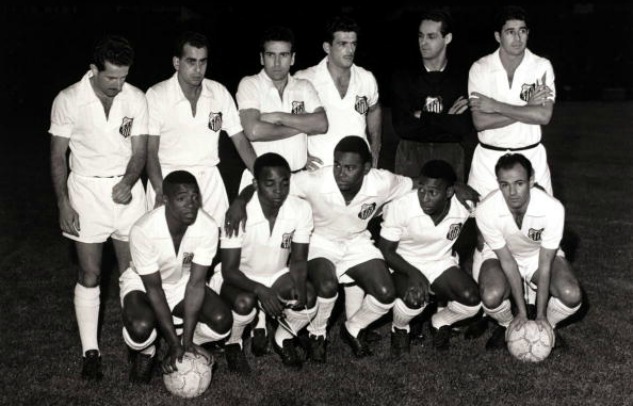 "If the opposition scores once, we will score three." It was with this self-belief that Santos became one of the most feared post-war sides in the world. Boasting the likes of Pepe, Coutinho and Gilmar, not to mention a certain world-conquering striker named Pelé, in their line-up, the team dubbed the Santastics dominated Brazilian football during the 1950s and '60s; two Intercontinental Cups, two consecutive Copa Libertadores and five back-to-back league titles were just some of the trophies they lifted during this fruitful period. The club would no doubt have added to their haul had they not pulled out of several major tournaments in order to play a prolific number of money-spinning friendlies across the globe. Such was their reputation that Alfredo Di Stéfano's Real Madrid reportedly refused to compete against them for fear of being humiliated.
11. Benfica (1960-1969)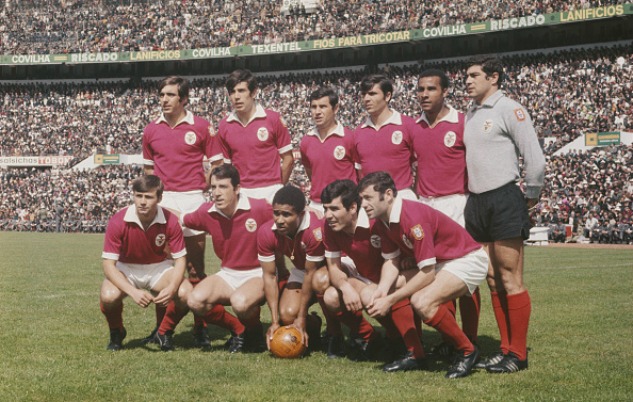 Guided by the irrepressible Hungarian coach Béla Guttmann, the Benfica side of the 1960s dominated Europe almost as much as they did their native Portugal. With their pioneering 4-2-4 formation, the attacking-minded side broke the monopoly of Real Madrid in the European Cup, winning the trophy two years on the trot including that magnificent 5-3 comeback in 1962. They reached the final a further three times during the decade, while also winning seven league titles and two domestic doubles. National hero Eusébio deservedly took the majority of the credit, but with the likes of Simões, José Águas and 'monstro sagrado' (sacred beast) Mário Coluna in their line-up, they were far from a one-man team.
10. Inter Milan (1962-67)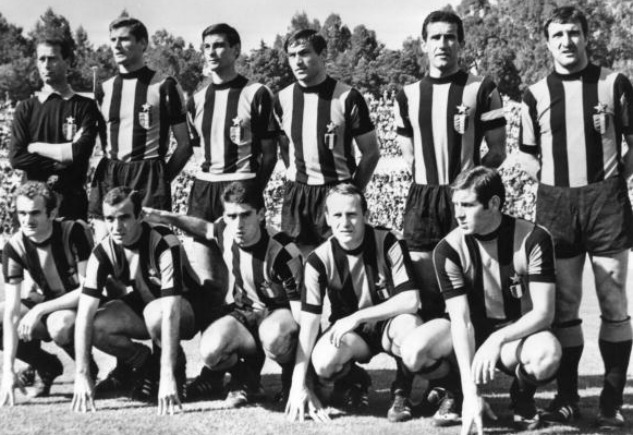 The first Italian side to benefit from Il Mago (The Magician) Helenio Herrera's box of tricks, Inter Milan became a soccer powerhouse in the mid-1960s. The team won three Serie A titles and two consecutive European Cups during a five-year spell which permanently changed the shape of Italian football. The Argentinian's revolutionary professional approach and inspired counter-attacking tactics were no doubt instrumental to Inter's success. But they were implemented perfectly by a team of internationals which included visionary sweeper Armando Picchi, exquisite playmaker Luis Suárez and Ballon d'Or runner-up Sandro Mazzola.
9. Celtic (1965-1974)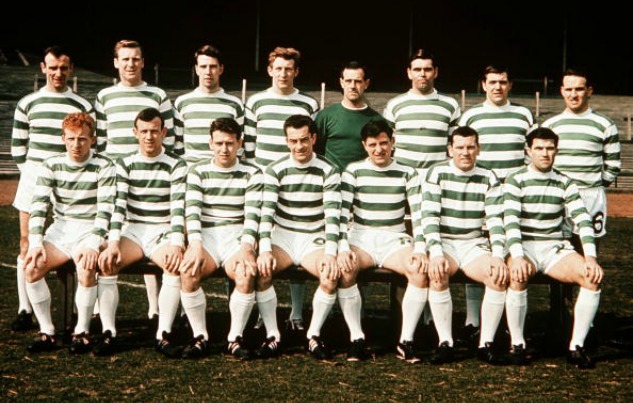 With all due respect, few would even bat an eyelid at Celtic winning nine consecutive titles in today's one-sided Scottish league. But nearly half a century ago, it was rightfully considered a feat of epic proportions. When the legendary Jock Stein took charge in 1965, the Bhoys hadn't won a league title for 12 years, while Scotland's top-flight was a much more open affair (five different teams had reigned supreme in the same period). But thanks to a highly attacking style of play and an unmatched sense of local pride (every single player was born within a 20-mile radius of Glasgow), the team quickly became unbeatable. They were also the first British team to lift the European Cup in 1967 thanks to a dramatic 2-1 win in Portugal over Inter Milan which saw them dubbed the Lisbon Lions.
8. Juventus (1980-86)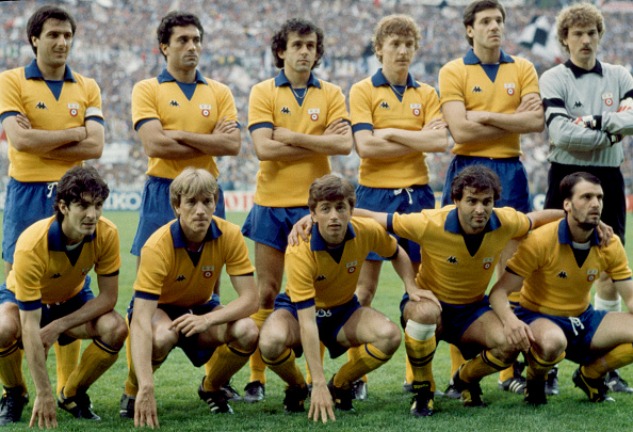 The Juventus of the 1980s was packed with players who had lifted the World Cup with the Italian national side. But it was an Irishman, a Frenchman and a Pole that helped transform the club into European greats. After Liam Brady helped secure a second consecutive league title in 1982, they made it all the way to the European Cup final the following year, narrowly losing out to Hamburg. But a winning goal from Zbigniew Boniek secured a trophy on the continent in 1984, the Cup Winners Cup, while a certain Michel Platini converted the European Cup final-winning penalty in 1985 that saw Juve become the first ever team to win all three major European competitions. Of course, the Heysel disaster at the latter inevitably overshadowed this achievement. But by also adding four Serie A titles, a Coppa Italia, a European Super Cup and an Intercontinental Cup to their haul, this multinational period remains Juve's finest.
7. Manchester United (1995-2003)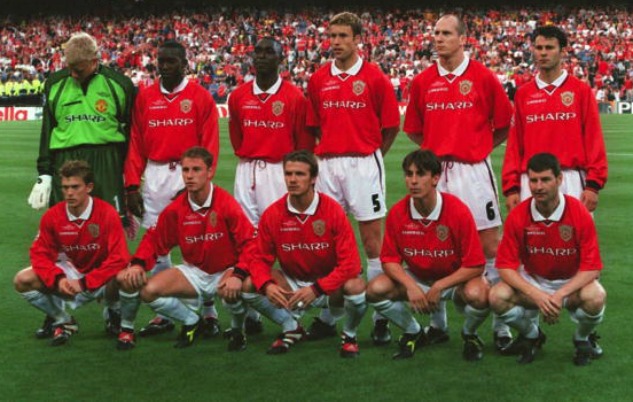 'You won't win anything with kids,' former Liverpool defender-turned-BBC pundit Alan Hansen famously declared at the start of the 1995-96 English season. It's a quote which has continued to haunt him as the young Manchester United side he was referring to not only returned the Premier League trophy to Old Trafford that same year, but also went on to dominate the game for the best part of the next decade. Alongside stalwarts such as Peter Schmeichel, Roy Keane and Eric Cantona, Class of '92 graduates Beckham, Scholes, Giggs, Butt and the Neville brothers guided United to a further five league titles, two FA Cups and, perhaps most famously, the most dramatic European Cup final win in the tournament's history.
6. Liverpool (1975-1983)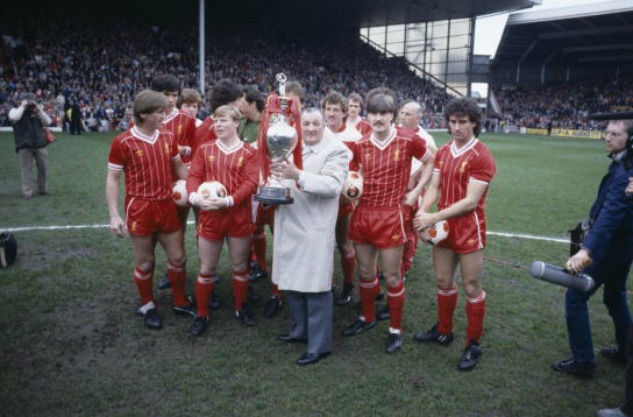 As their dreadful FA Cup song proudly declared, 'Pass and move, it's the Liverpool groove.' This simple but effective style of play helped cement the Merseysiders as the ultimate British club across several different eras. But it was under Bob Paisley where the Reds utilized it to perfection. Over a stellar eight-year period, the likes of Ian Rush, Kevin Keegan and Graeme Souness amassed a trophy haul previously unseen in English soccer. Six league titles, three league cups and three European Cups all made the journey to Anfield before Paisley made way for Joe Fagan, and then Kenny Dalglish, both of whom extended Liverpool's dominance until the late '80s. But it's the team of 1975-83 which remains the benchmark for both club and country.
5. A.C. Milan (1987-1991)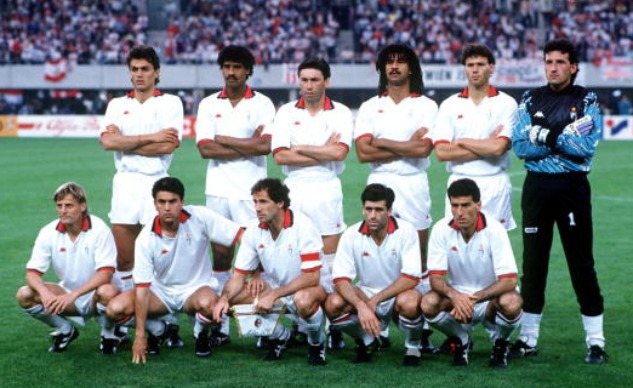 As with Juventus' golden period, the A.C. Milan of the late '80s was packed with Italian internationals, but also had a trio of foreigners to thank for their success. With their free-flowing Total Football style, the Dutch dream team of Frank Rijkaard, Ruud Gullit and Marco van Basten helped steer the Rossoneri to a Serie A title during one of the league's most competitive eras and two consecutive European Cups – still the last club ever to do so. Of course, the impenetrable defensive pairing of Franco Baresi and Paolo Maldini were also hugely instrumental. Likewise, boss Arrigo Sacchi, whose arrival in 1986 kickstarted the run, and, slightly less shoutworthy, disgraced future prime minister Silvio Berlusconi, whose funds transformed Milan from bankrupt also-rans to money-spinning world beaters.
4. Barcelona (2008-2011)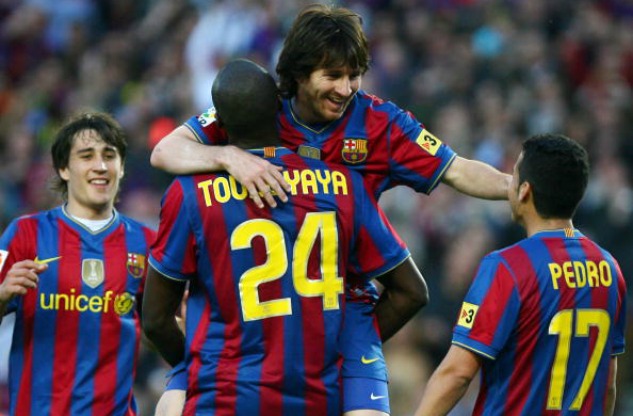 Guided by Pep Guardiola, the Barcelona of the late '00s not only took the Tiki-taka style of play to a whole new level, it also brought 'sextuple' into the soccer lexicon. The term had never been needed before—no major team had ever won six trophies in a single season—but the likes of Xavi, Iniesta and Messi weren't dubbed the 'miracle generation' for nothing. And they didn't stop there, going on to win a further two La Liga titles, a Copa Del Rey and a Champions League final against Manchester United in which Alex Ferguson admitted that 'no one has given us a hiding like that.' By the time that Guardiola left for Bayern Munich in 2012, the club had firmly established themselves as the most successful, and most attractive team, in modern soccer.
3. Real Madrid (1955-1960)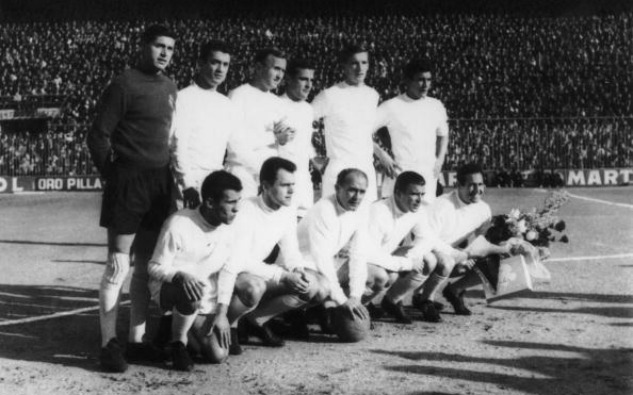 But you have to go back over half a century to find the ultimate Spanish team. Sure, the Real Madrid which boasted Alfredi Di Stéfano, Ferenc Puskás and José Santamaria in its line-up may not have been dominant as Barca in the domestic game, although their two La Liga titles is still nothing to be sniffed at. But when it comes to European soccer, no other team has even come close to replicating their brilliance. Real won an incredible five European Cup finals back-to-back, including the 1960 7-3 victory against Eintracht Frankfurt widely regarded as the best ever. But perhaps their most significant contribution to the game was their commercial one. With their multiple signings from across the world and regular overseas tours, Real are credited with inventing both the modern-day transfer market and the idea of a club as a global brand.
2. Bayern Munich (1967-76)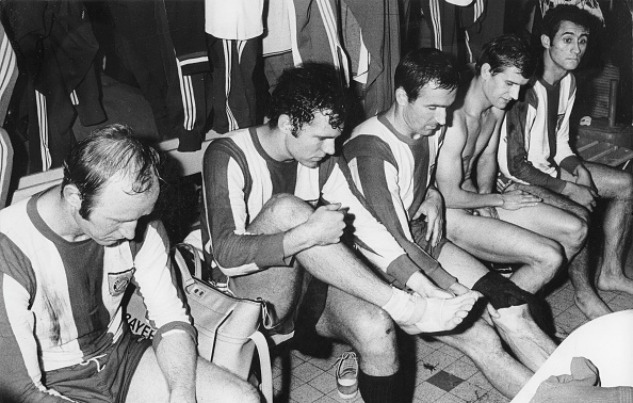 It seems difficult to believe now but in the mid-1960s Bayern Munich were a distant second to 1860 Munich when it came to soccer in the Bavarian capital. That all changed, however, when the likes of pioneering sweeper Franz Beckenbauer, prolific goalscorer Gerd Müller and agile shot-stopper Sepp Maier came together to form what would also become the backbone of the World Cup-winning West Germany side. The club began their imperial phase with a Cup Winners' Cup in 1967 and subsequently achieved three consecutive Bundesliga titles and three straight European Cup wins. By the mid-1970s, Bayern were world-beaters and their rivals were languishing in the German second division.
1. Ajax (1965-1973)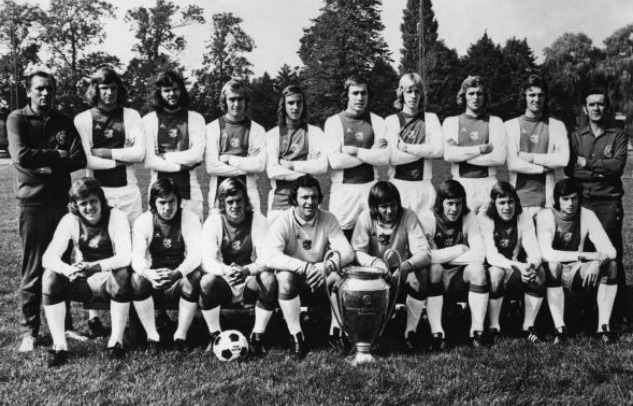 You could argue that the likes of A.C. Milan and Barcelona wouldn't have achieved such greatness had it not been for the Ajax side that dominated both Dutch and European football in the late '60s/early '70s. Under the tutelage of the legendary Rinus Michels, the Amsterdam club developed the aesthetically-pleasing style of play known as Total Football that would be adopted by numerous future powerhouses. They also possessed its master technician in the shape of captain Johan Cruyff, a man so graceful that ballerina Rudolf Nureyev once said should have been a dancer. Alongside similarly gifted players such as Johan Neeskens, Arie Haan and Velibor Vasovi?, Cruyff guided Ajax to six Eredivisie titles, four domestic Cups and most impressively, three European Cups on the trot. Half a century on they remain the team against which every great side is judged.