WATCH: Reactions From Around The World To Stefan Frei's Superhuman Save In The MLS Cup Final
Soccer
Video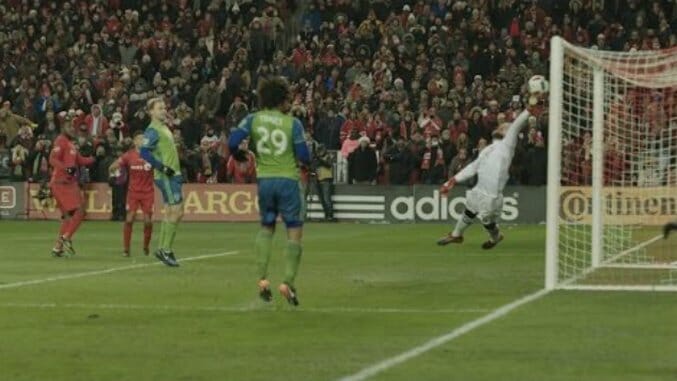 The 2016 MLS Season is in the books, and the Seattle Sounders, who at one point were near the bottom of the Western Conference standings, are your MLS Cup Champions. The match is over, the champagne has been sprayed, the parades have marched, the exceptionally humble speeches have been delivered.
The game itself— a drab goalless draw— was easy to forget. But there was one moment that caught everyone's attention— Stefan Frei's incredible save on Jozy Altidore's header late in the game to keep the Sounders on level terms. Everyone who watched that game sat in awe of what Frei had just done.
And in the video above, you can hear it for yourself. Commentators from around the world, in multiple languages, reacting in real time to the Frei's Superman leap to save the day.
It's nice to know that in these difficult times there are still things that can bring us together.