If you've ever watched Disney's Cinderella and thought to yourself, "who needs a prince, where can I own that pair of glass slippers?" Then you might just get your chance soon, pumpkin chariot and fairy godmother not included.
To promote the Disney's new live-action film Cinderella, nine famous designers will reimagine the iconic slippers, according to Business Wire. The designers are: Paul Andrew, Alexandre Birman, René Caovilla, Jimmy Choo, Salvatore Ferragamo, Nicholas Kirkwood, Charlotte Olympia, Jerome C. Rousseau and Stuart Weitzman.
The shoes will be adorned with crystals from Swarovski, who created the glass slippers that were featured in the movie.
The collection is the work of Disney and Saks Fifth Avenue with Mark Briggs, Saks' chief marketing and creative officer releasing the following statement: "The tale of Cinderella is rich in romance and tradition, thus the collaboration between Saks Fifth Avenue and Disney felt natural."
Cinderella will be released in theaters on March 13. Earlier that month, Saks Fifth Avenue will decorate the six center windows of its New York flagship store, as well as its Beverly Hills location, with fairytale vignettes. The stars of the movie, Lily James and Richard Madden, will also be on the cover of Saks' March magalog. The shoes will also be available in stores in March. They'll be available in stores around the world, including Saks Fifth Avenue in New York and Beverly Hills, Harrods in London, Galeries Lafayette in Paris, Excelsior Milano in Milan, Tsum in Moscow, Isetan Shinjuku in Tokyo and the Shoe District in the Dubai Mall in Dubai. The shoes will also be available in the stores of the designer brands themselves.
You can see a few of the designs below and the rest here.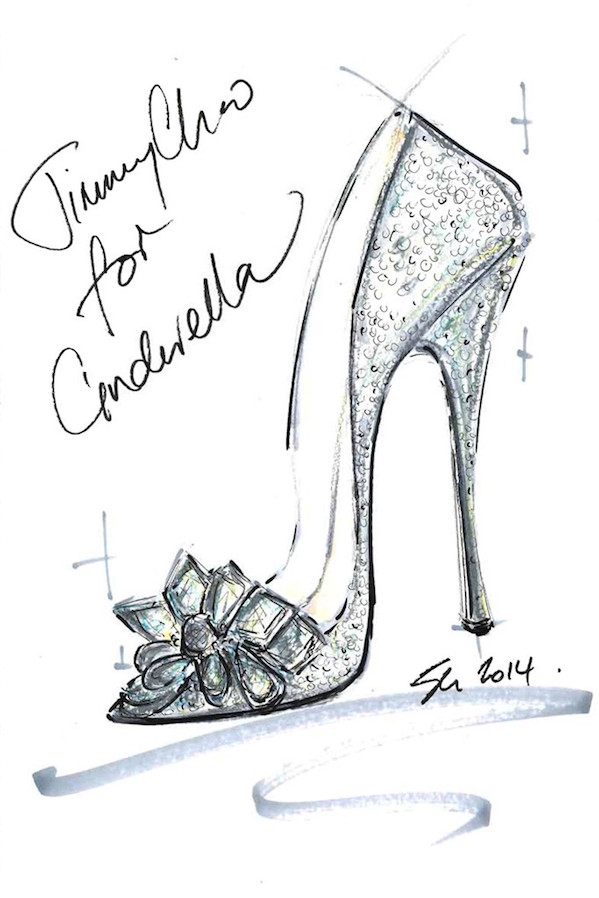 Sandra Choi, creative director of Jimmy Choo, had this to say about the project: "I think every girl desires a Cinderella moment in their lives. This story ignites a love affair and fascination with shoes that never dies. The power they have to transform is instilled from a young age and the fantasy remains alive forever. I wanted to create a shoe that felt magical, with alluring sparkle and a feminine, timeless silhouette evoking those childhood emotions.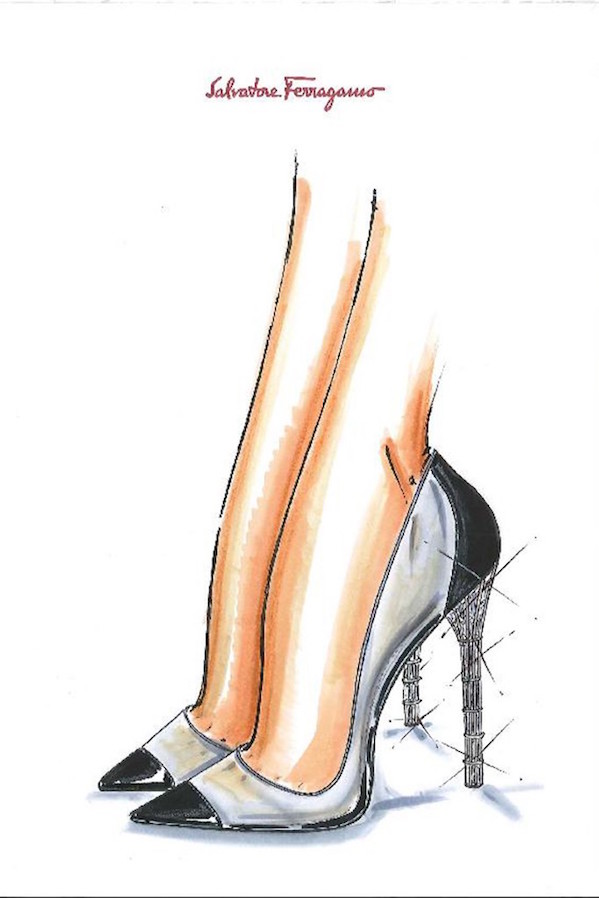 "The magic of a shoe that turns a woman into a princess and gives her the feeling of walking on clouds is a universal dream. A modern Cinderella fairy tale of rediscovering a soft sensuality and a powerful femininity. A shoe made of transparency and light: the cage heel, an iconic symbol of Salvatore Ferragamo, is covered with Swarovski crystals and is transformed by sparkling impalpability," commented Massimiliano Giornetti, Salvatore Ferragamo's creative director.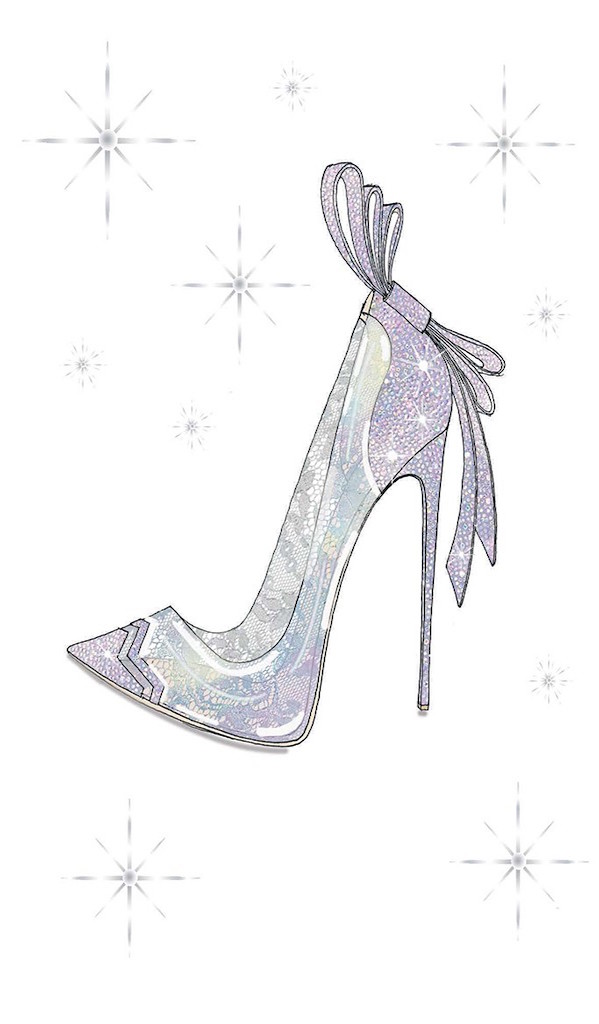 "Cinderella has both delicate and strong qualities as a character. The moment of transformation emphasizes both and gave me the design inspiration to create a piece that spoke to the film's magic," explained Nicholas Kirkwood.