With the iMac Pro, Apple Proved It Doesn't Care How Much Power You Need Unless You're Willing to Pay for It
Photos by Justin Sullivan/Getty Images
Tech
Features
Apple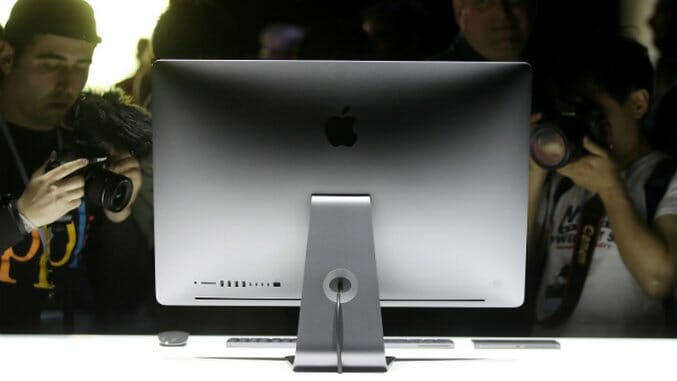 It was a big week for Apple. The company delivered a sprawling keynote that lasted well over two hours at its annual Worldwide Developers Conference in San Jose on Monday, a keynote that touched on nearly every one of Cupertino's main product lines while also introducing a few new pieces of hardware to the vast Apple portfolio.
Watching the event as both a tech journalist, and an average consumer that can hardly afford one Apple product let alone a slew of them, resulted in the same mixture of awe and frustration that coincides with any of the company's major announcements. There is no denying Apple makes phenomenal, drool-inducing hardware. The two most impressive new products unveiled this week, the HomePod and iMac Pro, are a testament to that fact and proof the company, though lacking a truly visionary product since the dawn of the iPhone, still knows how to make beautiful consumer technology.
They are also expensive.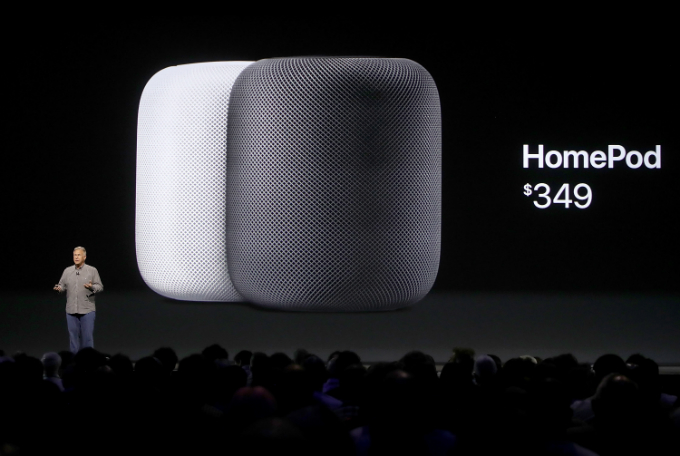 The lesser offender here is the HomePod. At $349, Apple's new smart speaker is no slouch in ticket price, but also doesn't feel as outrageous in its number as the company typically aims for.
Based on its size and power, the HomePod likely sits somewhere between the Sonos Play:3 and Play:5, which retail for $299 and $499 respectively. In its demo area, Apple pitted its speaker directly against the Play:3, which it appeared to outperform but there were serious questions about the fairness of the competition. As a contemporary to the Play:3, the HomePod is not necessarily overpriced, though Sonos isn't known for frugality, either.
The question boils down to what consumers want from the device. If they want a good sounding wireless speaker, $349 is expensive but not absurd. If they are buying the HomePod for its Siri integration, price begins to slide into territory that could be described as ridiculous. For comparison, as our own Trent Moore pointed out, you could buy enough Echo Dots to fill every room in your home for the same price as one HomePod.
Of course, Apple's argument, and it is a good one, is that the HomePod is not merely a high fidelity wireless speaker or a connected speaker, it's both. If you want Sonos-quality audio with the smart features of an Amazon Echo, the HomePod can deliver that. Therefore, it is warranted to carry the price it has. So, a point to Apple. It introduced a new product category that isn't entirely forcing users to bend over backward to pay for it.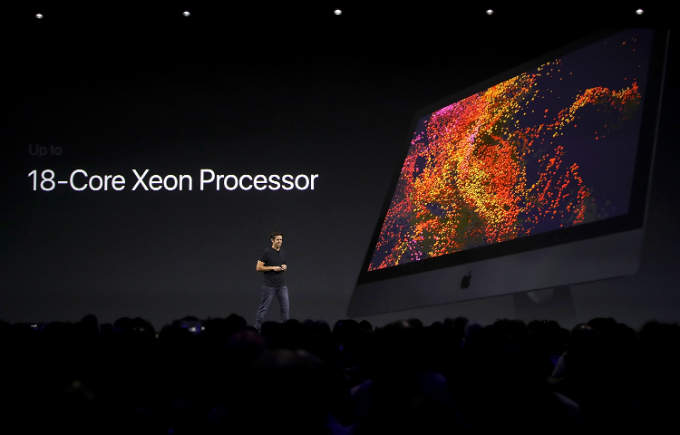 Then there's the iMac Pro.
Apple's new "badass" computer is certainly powerful enough to price at $5,000, the company even tried to preempt arguments against the eye-opening figure by claiming that a similarly specced PC would cost nearly $7,000, not including a 4K monitor (the iMac Pro comes with a 5K display).
The issue isn't whether the new all-in-one is powerful, or whether Apple is properly catering to professional users with its internal components; the company's landing page for the new device, filled with technical jargon that only people who know what a teraflop is will care about, is proof enough of that. The issue is that Apple wants users to pony up $5,000 and then hamstring them, as is the company's normal operating procedure.
On a smaller scale, with an iPhone or ultraportable machine like the Macbook, having the internal components locked down is largely okay. At those price points, which are still expensive but comparable to competitors, it's easier for customers to understand they are giving up flexibility for the sake of the Apple logo and the incredible hardware that comes with it. In higher-end computing platforms, however, forcing users to pay large sums for machines that will become obsolete, perhaps before they've provided enough use to warrant the initial investment, is simply user hostile.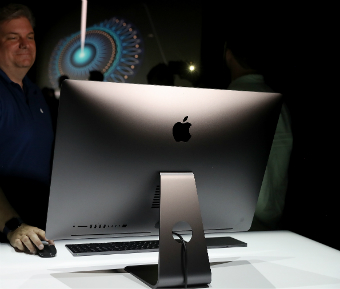 As Paul Miller of The Verge smartly noted yesterday, Apple should be making $1000 machines with powerful internals, particularly in the ever-important GPU department, not ones for $5000, and the company needs to get serious about upgradeability. Right now, it's more concerned about the bottom line, not consumer needs.
It is important to note the iMac Pro is not a replacement for the Mac Pro, which is in serious need of updating. Apple continues to say that a new, fully redesigned, modular, user upgradeable Mac Pro is coming in 2018. That begs the question why any professional user would buy this new iMac, given that a more user friendly model is coming next year. The fact that a new Mac Pro is on the way also doesn't change the argument that Apple continues to unfairly price out large swaths of the consumer market, though, forcing many users in need of serious computing power to turn to PCs. The Mac Pro is likely to start at no less than $3,000.
This year's WWDC proved Apple is learning from the computer industry at large, and is making strides to support new technologies and ideas. But it is doing so in typical Apple fashion, with beautiful products that are woefully overpriced for most consumers. Back to Miller for a second. He noted in his article that, in order to buy a Mac with similar internals to a PC he built himself last year, you'd have to spend nearly double ($2,299 to $1,100). That's absurd.
Apple has long gotten away with higher prices by leaning on its brand, which has been a status symbol and moniker of premium hardware for decades. It won't change that until the market forces it to, which isn't happening anytime soon. The company makes enough selling iPhones, which are reasonably priced against the competition, that it doesn't need to sell millions of iMac Pros or 5K iMacs; it can accept smaller returns in these categories, which means more screwing over users in need of serious horsepower.
Even though it will get away with it in 2017, and for the foreseeable future, Apple's pricing model is still grossly unfair to the average consumer. The company clearly wants to be a part of the most exciting conversations in modern computing, but it only wants to talk to those who are willing to pay up.