It may not be coming to your devices until September, but Apple's 8th operating system version is already being talked about. We saw a huge change aesthetically and several functional differences (like photo organization) in iOS 7, so iOS 8 isn't expected to pack too many changes as looks go, according to sources close to Apple.
The new software will likely introduce some polished iterations of what we're already used to (like better Siri!), as well as some more prominent modifications that are being reported.
Here are just five of those tweak rumors we hope turn out to be true:
1. Mass Transit-Friendly Apple Maps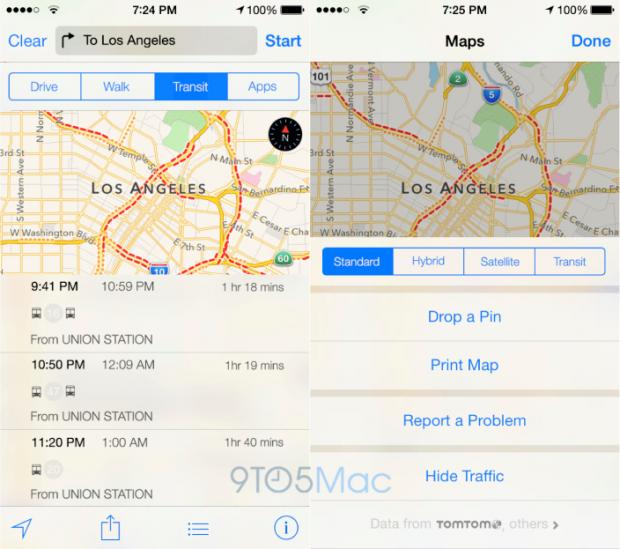 Concept mockup from 9to5 Mac
Ever since the iOS 6-era fiasco, when Apple first went native with navigation, they've slowly built back up the reputation of Apple Maps in lieu of Google. Rumors indicate that significant improvements have been made since then—in fact, sources are even saying that maps will see a big overhaul in the next software release. Apple has acquired popular public transportation apps HopStop, Embark and BroadMap, whose mass transit directions will reportedly be integrated into iOS 8—welcome news for big city dwellers, for sure. Having also bought Locationary, an app that encourages the "crowd" to submit information about local businesses, Apple may finally make their Maps app a true competitor to Google Maps.
2. The Fitness-Focused HealthBook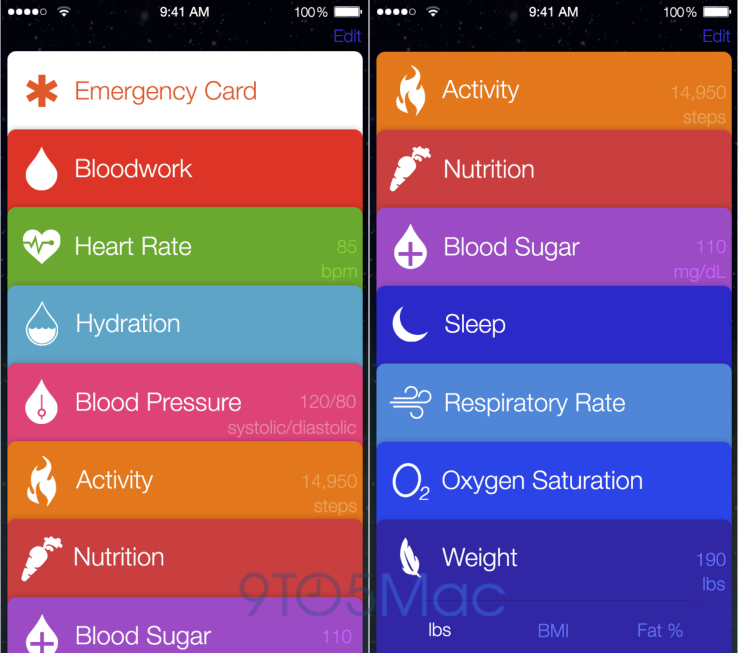 Mockup images from 9to5 Mac
We're hoping the gossip about iOS 8's Healthbook app is correct, because honestly—it looks pretty darn cool. In a push to appeal to the most health-conscious of Apple users, the app, striking a close visual resemblance to Passbook, will allow iPhone and iPad users to track fitness "data points" like blood sugar, blood pressure, physical activity, nutrition, weight, sleep and more. The activity and weight buttons (which include the ability to record BMI and body fat percentage) let you follow your progress over time, and heart rate monitoring will be made possible by the M7 processor found in iPhone 5 technology.
As mentioned by Paste Magazine's Jonathan Keane, measurements like blood pressure would likely need to be supported by the highly rumored forthcoming iWatch or other apps. If the rumors about Healthbook are true, they'll certainly compete against many of the standalone fitness and health-related apps currently on the market, and if Nike alum and fitness expert Jay Blahnik is helping out with the project as is believed, Healthbook will probably be an exciting new tool.
3. iTunes Radio As Individual App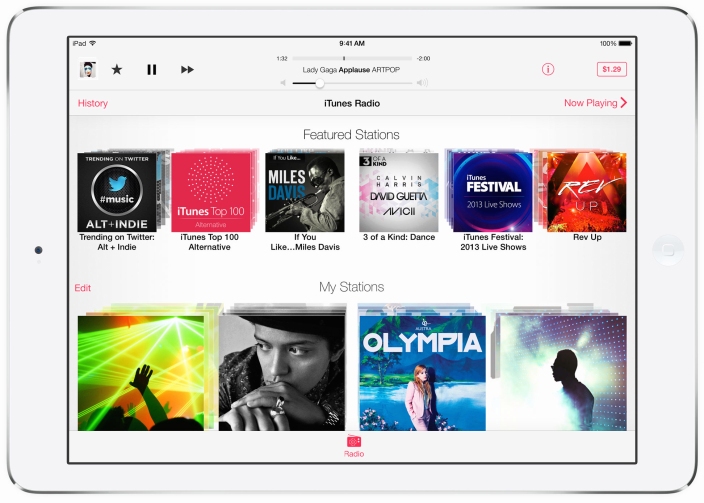 To directly contend with streaming favorites Pandora, Spotify and iHeartRadio, Apple may launch the standalone Radio app it has been internally testing to the public. So, rather than jamming your tunes behind the Music button, iTunes Radio would be pre-installed and still offer "featured stations", the ability to create your own stations and buy tracks you love instantly. Sources say that iTunes Radio's more prominent position on iOS 8's interface would be easier to find and use—something we can get behind. As far as we're concerned, the more available free music is on iPhones, the better.
4. Preview and TextEdit Functions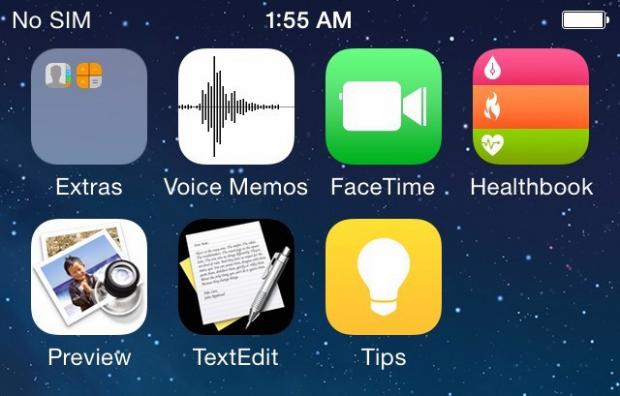 How often do you receive documents via email on-the-go that don't seem to render correctly? Apple's rumored Preview and TextEdit apps may allow you to view files that are synched up with iCloud. If you need to be able to save and store emailed docs and photos for work engagements and travel scenarios, Preview and TextEdit are an efficient and accurate solution.
Still, the apps won't allow document and photo editing. "The apps are built to serve as tools to view Preview and TextEdit files stored in iCloud by OS X. Apple added iCloud synchronization for Preview and TextEdit with OS X Mountain Lion, but has not yet released iOS counterparts to actually view the synchronized content. As writers and photograph enthusiasts, we're on board with this.
5. iMessage Auto-Deletion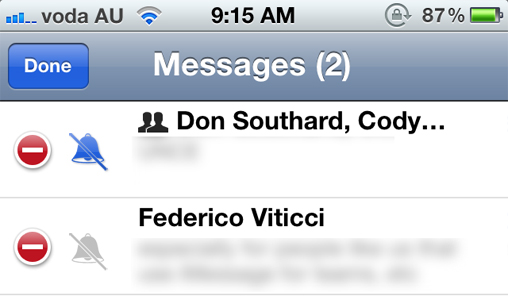 Text conversations no doubt take up data on your phone, and if you took a look at your history, it's possible you have at least 50 different dialogues going on. But Apple may be working on a feature that would give you the option to auto-delete stagnant conversations after one month or year (the timing on auto-deletes isn't clear yet). There's no way you keep in close contact with certain college friends, and you definitely don't need iMessage threads with your ex clogging precious iOS storage; we're hoping this simple utility comes with iOS 8.
There are plenty of other tweaks to the complete overhaul that was iOS 7—most notably giving us the option to speed up iOS animations (and perhaps finally fix notifications?). Apple is expected to preview details about iOS 8 and iPhone 6 in the Apple Wordwide Developers Conference in June.