Microsoft announced today that it is purchasing professional networking site LinkedIn at $196 per share, valuing it at around a whopping $26.2 billion.
The all-cash transaction will officially occur at the end of this year. According to a press release, LinkedIn will remain independent and company CEO Jeff Weiner will report directly to current Microsoft CEO Satya Nadella.
Microsoft is billing the acquisition with the phrase, the "World's professional leading cloud + the world's professional leading network."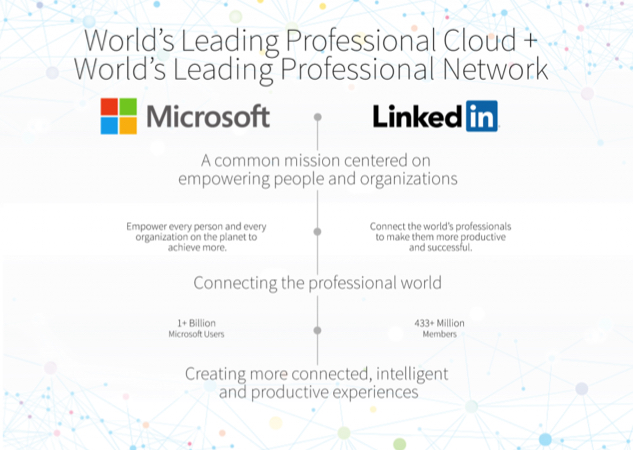 "Just as we have changed the way the world connects to opportunity, this relationship with Microsoft, and the combination of their cloud and LinkedIn's network, now gives us a chance to also change the way the world works," said Weiner. "For the last 13 years, we've been uniquely positioned to connect professionals to make them more productive and successful, and I'm looking forward to leading our team through the next chapter of our story."
For more on Nadella, revisit our 2014 list of the five things Nadella needs to do as Microsoft's new CEO.