Besides possibly fast food and denim, nothing is more American than the classic road trip. However, if something falls apart or you don't have your resources together, they can also be incredibly stressful. We're all for spontaneity, but a little planning makes a big difference. Before you hit the road, download these apps for a more seamless experience.
1. Google Maps
Okay, kind of an obvious one, but Google Maps has become a pretty necessary tool of the trade. Google Maps also has a nice bonus in that you can plug in a business or monument instead of fiddling around for an address. Downside: With poor reception, you better tighten your traditional map skills.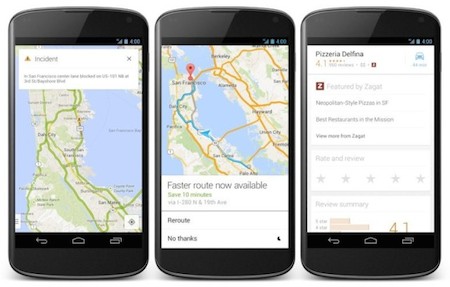 iOS: Free
Android: Free
2. iExit
Signs and billboards will only get you so far. iExit takes you farther. Simply open the app and let it do its thing—iExit will calculate where you are and what's coming up for the next 100 exits. If you prefer specifics to spontaneity, use iExit's search option (the app even has 25 preset searches) to find pitstops and deals along the road.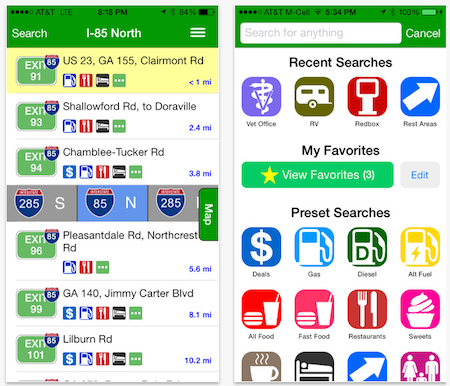 iOS: Free
Android: Free
3. Spotify
A road trip isn't complete without the perfect soundtrack. Love it or hate it, you have to admit that Spotify's option to save songs to your device is awesome, especially when you're driving through the middle of nowhere. If you don't want to spring for Premium, save your month of free use for the big trip.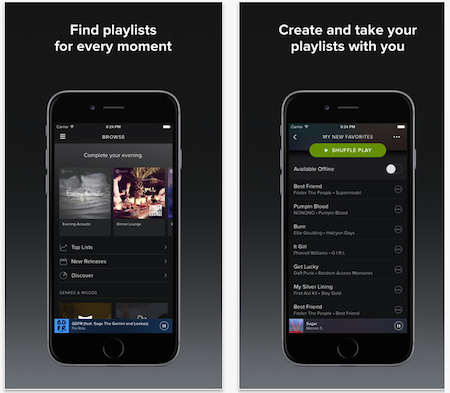 iOS: Free
Android: Free
4. Auto Care Free
The most important part of the road trip is the car, and it's crucial to make sure your car stays in good shape. Auto Care Free can help with that. The app includes fuel usage and price trackers and keeps you up to date on services and maintenance such as battery updates and tire rotation.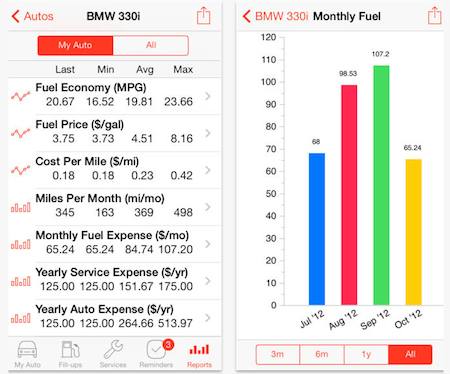 iOS: Free
5. Waze
Road trips involve traffic, especially when you rely on an interstate. Driving conditions are constantly changing, and the Waze community has your back. Waze re-routes you automatically as conditions change so you can reach your destination as soon as possible. If you'd like, you can enter your own observations and updates to do your part. Waze also alerts you about obstacles you probably don't want to encounter, like cops and construction.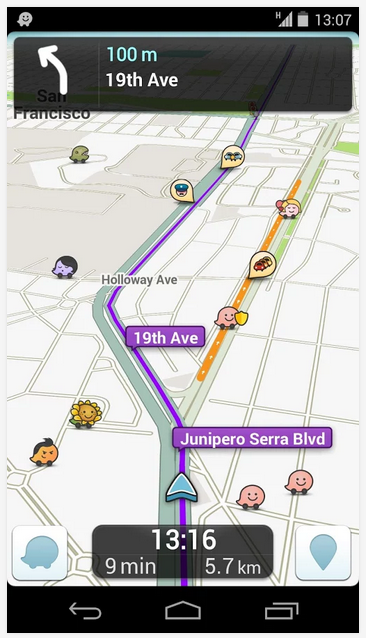 iOS: Free
Android: Free
6. Oh, Ranger! ParkFinder
Whether you're sleeping in a tent or just want to get your hike on, stopping at parks is an essential road trip experience. American Park Network's app tells you which state, national and federal parks are in the area and directs you to your desired destination. You can even filter parks by what they offer if you're specifically looking for somewhere to camp.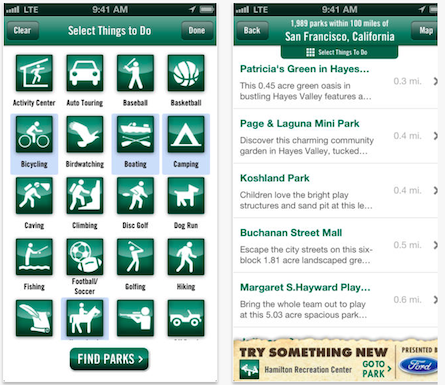 iOS: Free
Android: Free
7. GasBuddy
Cars guzzle gas, and gas prices can guzzle your budget. Check GasBuddy for price reports from consumers and find the cheapest gas in your area. GasBuddy also combats fluctuating prices by sending you alerts when gas prices are projected to rise.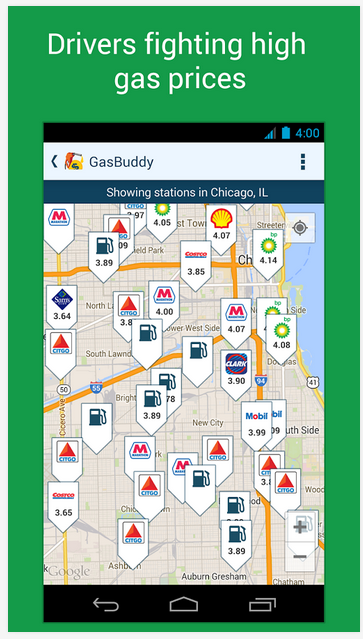 iOS: Free
Android: Free
8. Flush Toilet Finder
No matter where you go, you're going to have to pee. Enter Flush, the toilet detector extraordinaire. Flush has a database of more than 100,000 toilets around the world that are connected to Google Maps and will even tell you if a particular toilet has a fee. Best of all, Flush is perfectly capable of working offline. Now tell us that isn't beautiful.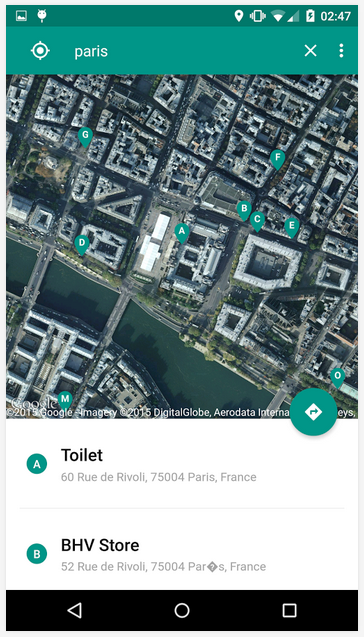 iOS: Free
Android: Free
9. Foursquare
If you think Foursquare isn't relevant, think again. Plug in what you're looking for (you can be as specific as you'd like, even down to a dish) and Foursquare will tell you what's nearby. If your brain is too frazzled to come up with what you want, the app has plenty of suggestions, like "an authentic meal" and "nearby places with vegetarian food." Foursquare has changed a lot since its early days, so there's no more of that checking-in nonsense (if you're into that, download Swarm), and the latest update allows you to save spots to a list.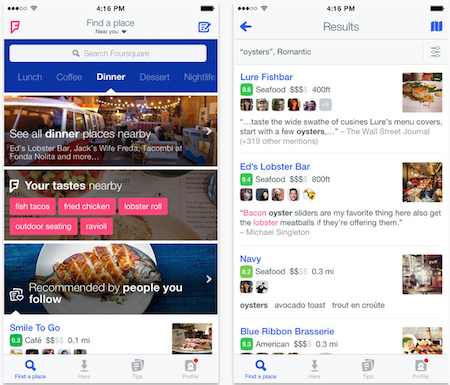 iOS: Free
Android: Free
Sarra Sedghi is a freelance writer and magnet collector based in Athens, Ga. She runs an Athens-centric travel blog for locals, and mostly tweets musings on junk food and whatever she's watching on Netflix.