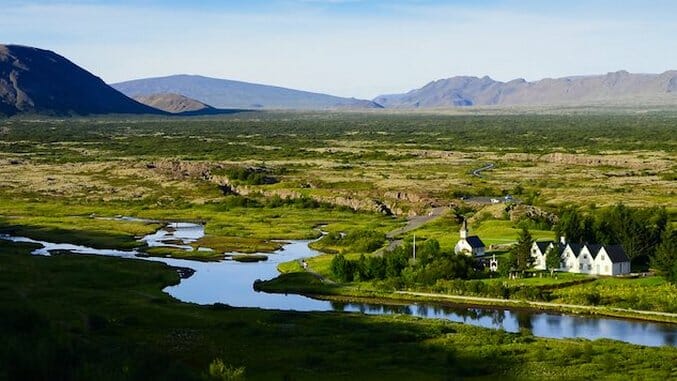 It's peak season in Iceland and you can find extremely cheap airfare to get yourself there.
Icelandair is selling round-trip, nonstop flights to Reykjavik starting from $245, according to Thrifty Traveler.
You'll score the cheapest tickets flying out of Toronto, which are going for $245 round-trip. You can fly out of Chicago or Minneapolis for $353, or you can leave from Denver or Portland for $394 round trip. These lower fares from Icelandair can be found from September through December of this year.
The Airfare Spot has found tickets for $288 round-trip from Boston, Washington D.C. and New York City. Airfarewatchdog also found cheap tickets to Reykjavik for this summer if you're looking to go to Iceland before this fall. They found tickets for $390 round-trip from Baltimore in July, and flights from LA for only $300 in August (both with WOW Air).
Airfare this cheap is often only found during the winter months. During the incredible summer season, travelers will get 21 hours of daylight during their stay in Iceland and can enjoy all the outdoor activities the country only has to offer during summer months.
Main and lead photo by Theo Crazzolara/Flickr CC by 2.0
---
Madison Gable is a freelance writer based out of Athens, Georgia.