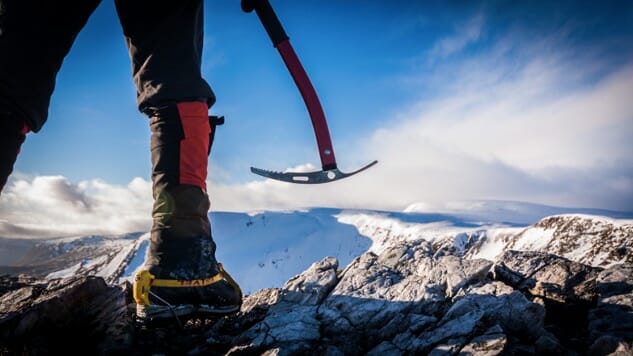 Backpacking Europe someday? Worried about what to pack? If so, here are two things you should know: 1) less is more; and 2) they actually do have stores there for instances when rule number one fails.
That said, several items enhanced my enjoyment of a recent multi-day trip through the Alps. And while the below already proved themselves on Europe, they are sure to improve your travel through other demanding continents.
Ultralight Waterproof Backpack
Nothing good comes from having a heavy, wet pack. And constantly futzing with a separate waterproof cover is a waste of time and reduces access to your gear. Enter the Hyperlite 2400 Southwest. After testing a half dozen other comparable packs, this one is the most comfortable, useful, expandable and lightest I've ever worn.
Gore-Tex Athletic Shoes
If you enjoy dressing nightly blisters, restricted movement, breaking in stiff leather and/or have glass ankles, buy traditional hiking boots. If not, I think you'll find athletic hiking shoes to be a more comfortable, modern and still capable alternative. Case in point: Adidas Boost GTX. They're grippier and just as waterproof as similarly priced boots, but they're more breathable, lighter and don't hurt your feet as much after a long day. For similar comfort with extra ankle support, reach for Under Armour's Verge Boot.
Synthetic Stretch Apparel
Despite what you've been told, cotton is NOT the fabric of our lives. Yes, it's cheap, all natural and breathes well. But it's slow drying, wears faster than synthetic fibers and is poorly suited for active or multi-day motion. For those situations, I can't say enough about OR's Voodoo Pants, North Face's Headland Hoodie and any white label polyester wicking shirts with at least 5% spandex or elastane. To stay fresh and clean, I also recommend quick-drying underwear from either ExOfficio or LL Bean. Not only are the above better suited for continued travel, they're also fitted so you don't look like a scrubby hiker.
Merino Wool Socks
These ain't your granddad's itchy wool socks. In fact, notable examples from Smartwool, Balega and LL Bean are soft, light, stench resistant and stay dry no matter how long you wear them. After trying Merino wool socks—whether traveling or not—you'll never return to sweaty, stinky old-school socks again. They're that good.
Long-Lasting Smartwatch
Needy smartwatches that require nightly or frequent recharges are stupid. So are any that demand constant tethering to a nearby phone for full functionality. That's what makes Garmin's Fenix 3 HR the greatest and most capable adventure watch on the market. At $600, it's pricey. But it's also built like a tank, can swim, looks as good on the trail as it does off it, and features all manner of environmental gauges such as GPS, heart rate, altimeters and more. When it comes to adventurous travel, there's no smarter watch than this.
BONUS: If elevation change is in the forecast, I highly recommend foldable hiking poles from either Leki or Black Diamond. Not only will they save your knees on steep descents, they pack smaller than traditional expansion poles while still ensuring your footing.
Photo: Scottish Dream Photography, CC-BY
Off the Grid columnist Blake Snow writes epic stories for fancy publications and Fortune 500 companies. Follow him on Twitter.