The Karpaz peninsula of sunny North Cyprus is one of those unspoiled corners of the world—at least for now. Wild donkeys roam through old olive groves and ancient ruins, chameleons disappear below the boughs of candy-orange mandarin trees and blossoming almond trees, nameless beaches stretch empty and secluded, waiting with the well-tempered waters of Mediterranean Sea.
While this part of the island is not yet an overdeveloped resort complex like most of Greek-controlled south Cyprus, steady progress (nudged by government incentives) is being made to convert the serene peninsula into a busy tourist attraction. All signs point to now as the time to visit north Cyprus and its crown jewel, the Karpaz peninsula, to enjoy the last moments of isolated greenery and fantastic wildlife before the bulldozers arrive.
This is a true paradise for nature lovers and hikers, but if you explore by car, don't forget to drive on the left side of the road—Cyprus is a former British colony. There are many hidden beaches, crumbling ruins and cinematic views that you will stumble upon as you wander through Karpaz, but here are some highlights to get you started:
1. Dipkarpaz
Within the isolated tip of the Karpaz peninsula, the village of Dipkarpaz stands as the last point of civilization before the island ends. Dipkarpaz is a farming village of about 2,000 people—mostly Turkish Cypriots, with a mix of immigrated Turks and a community of Greek Cypriots who decided to stay after the border was created in the aftermath of the Cyprus war of 1974. Boxy concrete homes squat along narrow, paved roads and rough dirt paths that divide sprawling pieces of cultivated land and wildflower-filled meadows (there are said to be over 3,000 species of wildflowers in Karpaz) in the village, where chickens, cats and goats wander about.
2. Ayios Philon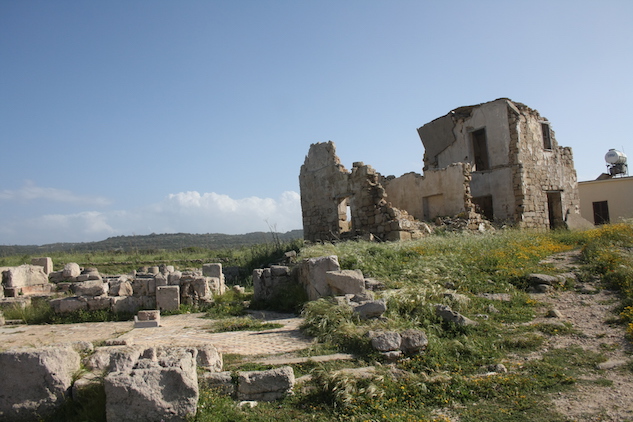 Just a few minutes drive out of Dipkarpaz down to the shore of the north coast brings you to the ruins of the Ayios Philon, a 12th century church that sits over the remains of a fifth century basilica; the highlight is the marble floor mosaic. You can ponder the ruins (one of many in Karpaz) over a charcoal-grilled fish lunch at the restaurant of the nearby Oasis Hotel.
Adjacent to nothing but the crumbling church and a few humble palm trees, the terraced
dining area is perched near the edge of a cliff offering a stunning sea view, while the hotel rooms are located down on the beach, where warm waves almost come up to your doorstep.
3. Karpaz National Park Wild Donkey Protection Area
Once you've explored Karpaz, you'll realize that wild donkeys are kind of like the mascot for the region. As you pull into the entrance of Karpaz National Park Wild Donkey Protection Area, a few "wild" but actually very tame donkeys that approach with curious, please-feed-me eyes will warmly welcome you. You can continue by car or foot down the bumpy dirt road to the isolated tip of Karpaz from where you can gaze out into the mysterious distance from the rocky, grass-covered cliffs tilting over hypnotic turquoise waters. Before you reach the very end, be sure to make a stop at the Greek Orthodox monastery known as Apostolos Andreas. After stepping inside the solemn, candle-lit space of the still functioning monastery church (where you'll hopefully spot a black-robed priest), you can stroll by a long row of tables positioned opposite the church where locals are selling some pretty great souvenirs, like wooden coasters with a painted map of north Cyprus. Whether or not you buy anything, keep walking down past the tables to explore the rest of the zigzagging monastery structure that sits right by the water.
4. King's Hill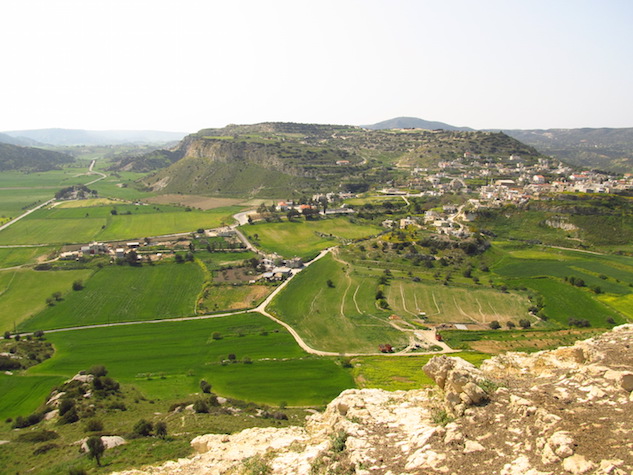 Chances are you'll drive past the abandoned archaeological site (Bronze Age artifacts were discovered here in 2004) now known as King's Hill. It's an easy climb and well worth the panoramic view of lush green meadows and Kaleburnu—an eccentric, hilltop village of pastel-colored homes that look like a lavish wedding cake when viewed from atop King's Hill.
5. Kaleburnu
Winding through the narrow lanes of Kaleburnu, you'll find homes with showy cactus gardens, giant tractors that locals use as a form of transportation, and the fascinating studio-museum of local artist Kemal Deveci, where you can view his hand-carved wooden flutes and whimsical mosaics made from shells and stones.
6. Yeni Erenkoy Farmers Market
A 15-minute drive along the coast from Dipkarpaz will bring you to the town of Yeni Erenkoy, which hosts a twice-weekly farmers market. Brush shoulders with the enthusiastic vendors singing the praises of cheap mandarins (if you go during citrus season, which is in the less touristy winter months) and hot peppers to the haunting cry of the ezan (call to prayer) from the neighboring mosque. If you like to snack as you shop, grab a fresh, hot simit—something like a Turkish pretzel encrusted with sesame seeds. You'll also be able to spot the rare molehiya leaf, which is used in traditional Turkish Cypriot chicken or lamb stews and is said to grow only in Cyprus and along the Nile River.
7. Golden Beach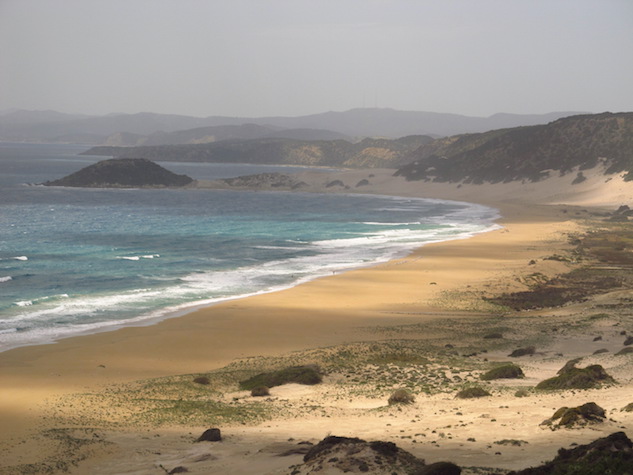 Even though it holds the status of the region's most famous and most photogenic beach, this 22-mile long stretch of fine sand on the southern coast can often be found completely empty of people. The exception is during the more busy summer months, which also overlap with turtle nesting season, when endangered sea turtles (loggerheads and green turtles) lay their eggs in the sand, drawing in scientists and volunteers to monitor and protect the process, as well as curious observers. At one end of Golden Beach, there's also a small cluster of basic, wooden beach bungalows and camp sites (tents are available) where you can sleep for cheap smack dab in the middle of the beach.
8. Büyükkonuk Eco Village
Located in an area that some call the gateway to Karpaz, Büyükkonuk is the only certified eco village in north Cyprus. Not only can you spend a night or two in eco-friendly lodgings run by local families, you can also participate alongside villagers in typical daily activities like baking stuffed sesame bread, making cheese, picking olives, herding the goats or making mud bricks. Activities are all organized by the village's ecotourism center, which is run by a Turkish Cypriot and Canadian couple who have made it their mission to introduce more self-sustaining agricultural practices while also preserving the village's traditional way of life. Büyükkonuk now also hosts a popular, food-filled Eco-Day festival twice a year, in March and October.
Born in the cornfields of the midwest, Suchi Rudra is a writer and "digital nomad" who enjoys singing, street food and long walks on the beach.