Update: All Disney Theme Parks Worldwide Will Close Due to Coronavirus
Disney cruises will also be suspended
Photo courtesy of Getty Images
Travel
News
Disneyland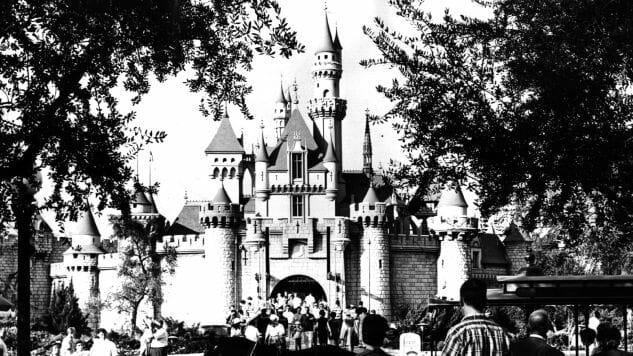 Update: A few hours after announcing that Disneyland Resort would be closing on March 14, Disney announced that the theme parks at Walt Disney World Resort in Florida and the Disneyland Paris Resort in France would also both be closing due to the coronavirus. The four parks at Disney World—the Magic Kingdom, Epcot, Disney's Hollywood Studios, and Disney's Animal Kingdom—and the two parks at Disneyland Paris—Disneyland Park and Walt Disney Studios Park—will all be closing on Sunday, March 15, and will remain closed until April. All the hotels at both resorts will stay open, though, along with their shopping districts—Disney Springs in Florida and Disney Village in France.
Additionally, all Disney cruise line departures will be suspended as of Saturday, March 14, also lasting until the end of March.
---
Disneyland will be closing from March 14 through the end of the month due to COVID-19, Disney announced this afternoon. Both Disneyland Park and Disney's California Adventure will close starting Friday March 14, while Disneyland Resort's three hotels will stay open until Monday, March 16, before also closing. Downtown Disney, the shopping and dining district next to the parks, will remain open.
— Disney Parks News (@DisneyParksNews) March 12, 2020
Disney's announcement came several hours after California Governor Gavin Newsom announced that the state would be cancelling gatherings of 250 or more people. Newsom initially said that Disneyland and Universal Studios Hollywood be exempt from the policy. Disney came under increasing scrutiny and criticism on social media throughout the day until it announced the closure of Disneyland Resort shortly before 4:30 p.m. ET. The official statement from Disney also included information on refunds and cancellations; you can find that info below.
To give an idea of how unusual this is: this will be only the fourth time in history that Disneyland has been closed. Since opening in July 1955, it's closed the day after the Kennedy assassination, after the 6.7 magnitude Northridge earthquake in 1994, and on September 11, 2001. It's never been closed for such an extended period of time in its almost 65 years of operation. The two Anaheim parks join four Disney parks in Asia that have been closed for weeks: Shanghai Disneyland, Hong Kong Disneyland, Tokyo Disneyland, and Tokyo DisneySea. The entire Walt Disney World Resort in Florida, which consists of four theme parks, a shopping district, and more than two dozen hotels, is still open, as is the Disneyland Paris Resort.
Here's Disney's statement in full:
While there have been no reported cases of COVID-19 at Disneyland Resort, after carefully reviewing the guidelines of the Governor of California's executive order and in the best interest of our guests and employees, we are proceeding with the closure of Disneyland Park and Disney California Adventure, beginning the morning of March 14 through the end of the month. The Hotels of Disneyland Resort will remain open until Monday, March 16 to give guests the ability to make necessary travel arrangements; Downtown Disney will remain open. We will monitor the ongoing situation and follow the advice and guidance of federal and state officials and health agencies. Disney will continue to pay cast members during this time.
Disneyland Resort will work with guests who wish to change or cancel their visits, and will provide refunds to those who have hotel bookings during this closure period. We anticipate heavy call volume over the next several days and appreciate guests' patience as we work hard to respond to all inquiries.
Please contact The Walt Disney Travel Company for questions and cancellations at 714-520-5050.