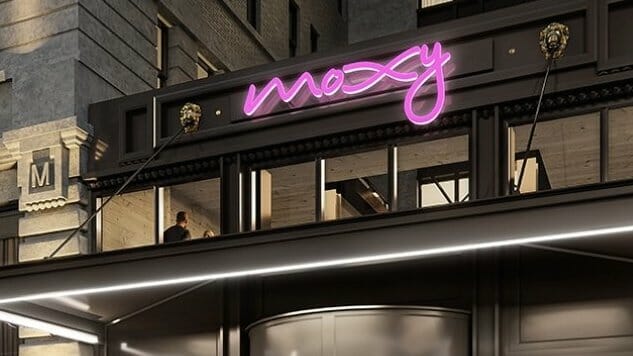 The Moxy Times Square is set to open September 2017, and with it will come a 10,000-square-foot (not-yet named) rooftop bar.
A Moxy spokesperson said the rooftop bar and lounge will have an "urban amusement park" theme, as well as a weekly DJ and stunning views of the Empire State Building.
On top of this, the bar and lounge will have an expansive topiary garden and a miniature putt-putt golf course. Guests looking for a light meal will find sausage and peppers, Maine lobster rolls, duck carnitas tacos and hamburgers on the bar's menu.
Marriot International launched Moxy hotels in 2014 and since then has established 10 locations in in London, Aberdeen, New Orleans, Tempe, Berlin, Milan, Munich, Frankfurt and Vienna. The hotel brand is already known for its events that bring in young crowds.
The hotel is already lining up special events like drag bingo, trunk shows, music from local artists, astrology readings and rooftop yoga classes for its new NYC location.
The hotel (and its incredible rooftop bar) will be located south of Times Square. You can start booking reservations for the bar and lounge later this summer, although hotel guests will have priority access. Moxy Times Square will have 612 rooms and rates start at $139 per night.
---
Madison Gable is a freelance writer based out of Athens, Georgia.