Chalk Up Another Win For Streaming: Amazon Inks Deal With Walking Dead Creator
Photo by Tommaso Boddi/Getty
TV
News
Amazon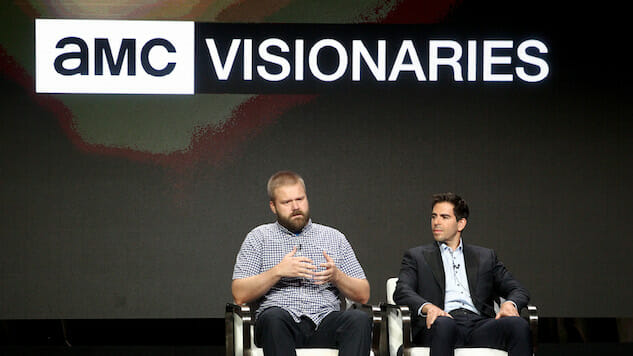 While AMC's The Walking Dead continues to be essentially the most profitable drama ever created for television, the station is going to be without the show's creator (for new projects, anyway) for at least the next two years. Robert Kirkman and his Skybound Entertainment will develop various genre projects for Amazon over the course of their newly inked two-year overall deal. All projects developed will be exclusively for Amazon Video and Amazon will have first-look rights to all of their work generally, THR reports.
Skybound Entertainment released a statement from Kirkman detailing their excitement about the move:
At Skybound Entertainment we strive to tell the best stories in the most unique and creative ways in an effort to always break new ground. A forward-thinking company like Amazon is the perfect home for us. Their new foray into genre fiction has us at peak optimism for what can be accomplished during this unprecedented partnership. Sharon Tal Yguado has been an instrumental force in the success of Walking Dead and Outcast from Day 1. Being able to not only continue that relationship, but also expand it into new territory with the vast resources of Amazon, means great things are ahead for myself, David Alpert, Skybound and fans of awesome entertainment. Look out world, here we come!
This is a massive win for Amazon and streaming in general. As more and more big names make the shift from movies and traditional television over to streaming, it's fair to wonder if the industry will even be recognizable in 10 years.