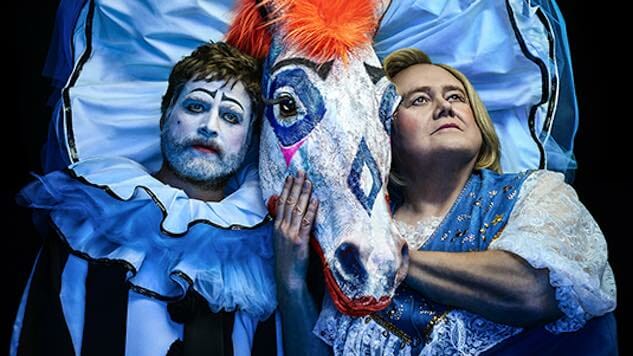 FX has announced the premiere date for season three of Zach Galifianakis' acclaimed comedy Baskets: Jan. 23, 2018.
The show, which will air at 10 p.m. EDT/PDT, follows Chip Baskets, a failed professional clown. Galifianakis plays both Chip and his twin brother Dale. Rounding out the main cast are Louie Anderson playing Christine, mother of Chip and Dale, and Martha Kelly as Chip's best friend.
You can read FX's official synopsis for the new season here:
Nothing brings a family together like a family business—or at least that was the plan. Welcome to the Baskets Family Rodeo, where Christine is the President and CEO despite never having seen a rodeo before. Chip has his first full-time gig since Arby's, but can barely transfer a phone call, let alone recruit much-needed clowns. And even though Dale is the only one in the family who has run a business, he can't get anyone to listen to him—his family, the employees, or the horses.
FX's announcement came with a ten-second promotional clip, in which Christine tries to pitch her son on owning a family rodeo. Watch that below, and revisit our January argument for why you should be watching Baskets right here.