Daredevil Season 2's Newest Trailer Is The Perfect Mashup of Dark Metaphor
Photo courtesy of Youtube
TV
Video
Daredevil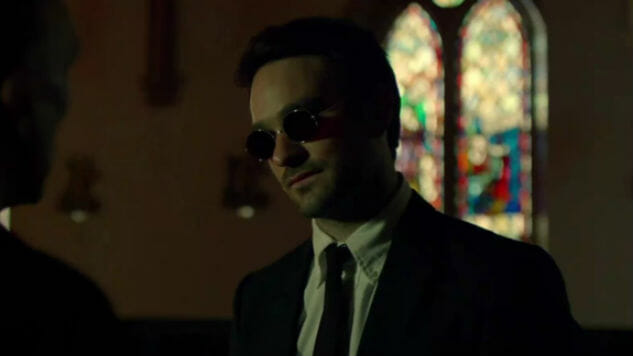 What has always been one of the most compelling things about Daredevil's Matt Murdock is the line he walks in the name of justice. A regular man, trying to set things right must commit questionable acts in order to restore balance and safety in Hell's Kitchen. But is that a hero or a vigilante? Marvel's Shadowland is perhaps the most recent and compelling comic storylines to explore the issue.
The Netflix series first season touched on it through Matt's relationship with long time best friend Foggy and potential love interest Claire Temple. And it looks like season two is going even deeper into the dark metaphorical turmoil of Murdock's battle with morality.
The narrative is using The Punisher to cast a stark contrast between the man without fear and the bad guys. He's here to show us that unlike the military-style assassin bent on revenge, Daredevil is without question one of the good guys. But based on this bloody and gritty trailer, it looks like Matt will have to work a little harder to convince us—and himself—that he's not like the men he hates.