Disney Developing Star Wars, Marvel Live-Action TV Shows for Their Streaming Service
Images via Lucasfilm
TV
News
Disney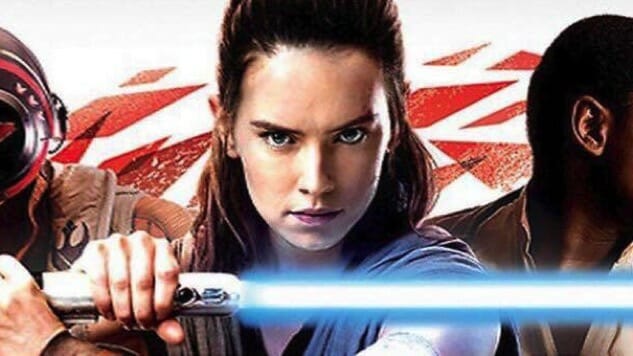 With the massive news yesterday that Disney will deliver another Star Wars trilogy created by The Last Jedi writer-director Rian Johnson, Disney CEO Bob Iger also revealed that a live-action Star Wars series is in the works. Additionally, the House of Mouse will also develop live-action shows based on Marvel, Pixar's Monster's Inc. and Disney Channel hit High School Musical. All will be exclusive to Disney's yet-to-be-named streaming service, launching in 2019.
"Our advantage as a company is to take advantages that exist out there for good television and take advantage of it," said Iger during an investors call (per Polygon). All Disney films and television shows, including those from Lucasfilm and Marvel, will be removed from Netflix by the time Disney's service launches.
In the same investors call, Iger briefly addressed the issue of pricing. "We've given a lot of thought to pricing. I can't get specific with you yet, because we haven't determined it yet. It will be substantially below Netflix because we'll have substantially less volume." It was reported by CNBC that Disney was in talks with 21st Century Fox to purchase most of the company, which would certainly help to build the service's library—those talks are halted as of now.
Stay tuned to Paste as more information about these shows is unveiled.