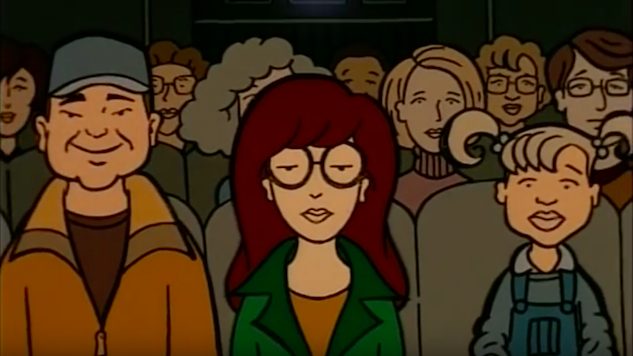 MTV is taking advantage of its goldmine of a library to revive some classic shows from its heyday by launching its own production company, MTV Studios.
With a primary focus on developing and producing reboots and spinoffs, the new company will be shopping around shows to streaming platforms like Netflix, Hulu and Apple, rather than their own cable network, per Deadline.
The most exciting title on their initial slate is Daria and Jodie, a reimagining of the iconic '90s animated series Daria—undoubtedly one of the best high school shows of all time. The reboot comes to us from Unbreakable Kimmy Schmidt and Inside Amy Schumer writer Grace Edwards.
Another animated revival is also in development for the cult classic Aeon Flux, from Teen Wolf creator Jeff Davis.
MTV is also returning to its unscripted roots with revivals of the reality hit The Real World and the life makeover show Made.
But it isn't all reboots and revivals: There are also some original concepts inspired by some of their popular series. A docuseries in the spirit of The Hills (cue Natasha Bedingfield's "Unwritten") called The Valley is in development. This coming-of-age show would follow 20-somethings living in an Arizona town along the U.S./Mexico border. A Catfish-like reality show, MTV's Straight Up Ghosted, is also in the works, in which people will confront family, friends and significant others who suddenly cut off communication with them.
See MTV Studios' opening sequence below.