Riverdale Spin-Off About Sabrina the Teenage Witch in Works at The CW
Photos by Diyah Pera/The CW
TV
News
Riverdale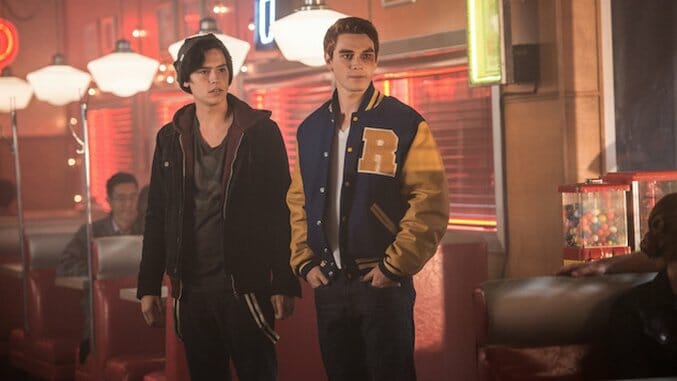 It's been a long time coming, but it looks like Sabrina Spellman is finally coming to The CW. While it has been rumored that the famous teenage witch will enter the Archie Comics-inspired world of Riverdale, Warner Bros. Television is looking to create a full-fledged standalone series based on the character.
Per EW, this forthcoming television series will come from Riverdale creator Robert Aguirre-Sacasa, along with other producers from the show, such as DC Arrowverse figurehead Greg Berlanti. The series will adapt The Chilling Adventures of Sabrina, which is more of a horror-oriented story than the usual light-hearted affairs from the comics and subsequent adaptations.
Less Archie, more The Exorcist would describe the tone of Chilling Adventures, not unlike the darker take of Sacasa's Riverdale. This television adaptation promises to explore Sabrina's struggle with her dual identity, being half-witch and half-mortal. Previously, we've seen Sabrina in animated television shows and a live-action sitcom starring Melissa Joan Hart.
Seeing the separate successes of Riverdale and Berlanti, it would not be surprising to see this Sabrina project ultimately get picked up and put on the air. If the show is so lucky enough, it should be a part of The CW's 2018-2019 television series, as a companion to Riverdale.