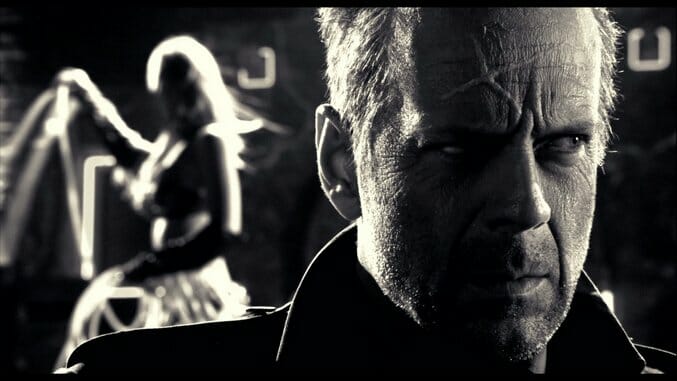 While The Weinstein Company have had great success in the film industry with such films as Django Unchained, The King's Speech and Silver Linings Playbook, the brothers are looking into furthering television development as well. In this transition, one of their most interesting ideas comes from the movies—as the Weinsteins are looking into developing a new series based on Sin City.
According to The New York Times, the Weinsteins hope to have the new series ready to follow Sin City: A Dame to Kill For, when it is released in August. It also seems as if the film's directors, Frank Miller and Robert Rodriguez, will also be involved in the new series.
Weinstein describes several new shows such as Book of the Dead, an ancient Egyptian-set detective drama, a martial arts heavy Netflix series called Marco Polo, a miniseries version of War and Peace and a BBC series titled Stan and Ollie about an older Stan Laurel and Oliver Hardy, amongst others.
The Weinsteins also seem to plan on working with many of their film partners in their television venture. 10 Commandments, which will be a 10-episode series with each episode being directed by a different person, could feature several past Weinstein collaborators as Lee Daniels, Wes Craven and Madonna. They also pointed out potential for the possibility of a Silver Linings Playbook series as well as having August: Osage County writer Tracy Letts write a few episodes of upcoming shows.