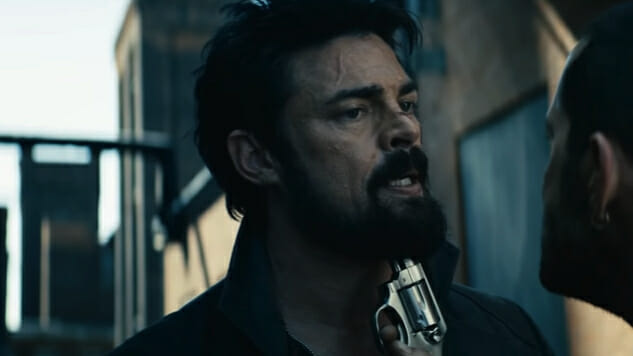 Amazon has released a new teaser trailer for its forthcoming dark superhero series The Boys. The show is based on a series of comic books of the same name by Garth Ennis and Darick Robertson that explores the corrupt side of the superhero world and the blue-collar heroes trying to keep them in check.
The trailer came straight from the Twitter account of showrunner Eric Kripke, who also created The CW's Supernatural. The Boys is the latest television adaptation produced by Seth Rogen and Evan Goldberg, the last one being AMC's Preacher.
The show focuses on two groups of superheroes: the Seven, a Justice League analog who use their valorous public image to serve themselves behind the scenes, and The Boys, a group of super-powered CIA agents tasked with reining them in.
The Boys features Karl Urban as Billy Butcher, Jack Quaid as "Wee" Hughie, Karen Fukuhara as The Female, Laz Alsono as Mother's Milk and Tomer Capon as Frenchie. Simon Pegg will also make an appearance as Hughie Sr., calling back to the original comics, in which Robertson used Pegg's likeness to draw the character of Hughie. The series features additional performances from Antony Starr, Erin Moriarty, Chace Crawford and Elisabeth Shue.
No official release date has been set, but expect The Boys to hit Amazon sometime this summer. Check out the trailer below.