Comedy Central's New Comedic Social Commentary Series Franchesca & Show Has Arrived
Comedy Central
TV
News
The Franchesca Show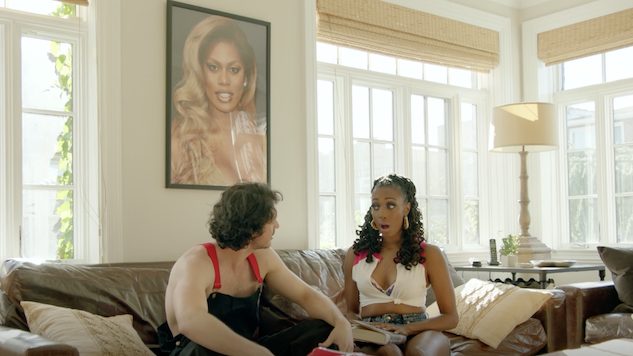 Franchesca Ramsey has no idea what a coat check is.
Or, at least, that's what she wants you to think in the premiere episode of her new Comedy Central digital series Franchesca & Show, where her solution to nightclub storage is to throw all of your belongings in the middle of the dancefloor and sing about it in a bonafide club hit.
The latest project from the Nightly Show with Larry Wilmore comedian and YouTube personality, Franchesca & Show finds Ramsey putting a unique spin on issues no one else is addressing—the aforementioned nightclub storage, the nuances of woke porn and what it means when someone has a black woman trapped inside of them—in the form of sharp sketch comedy.
The series, which also features Joel Kim Booster, Jaboukie Young-White and other comedians alongside Ramsey, debuts three times a week on Comedy Central's YouTube channel.
It's been a longtime coming for the Ramsey-Comedy Central joint project, where the network announced in late 2017 that the comedian would become the first black woman to host a pilot on Comedy Central. Though the untitled project didn't phase out during the network's 2017-2018 lineup of content development, it's finally seeing the light of day in a digital series format.
The first three episodes are available to stream on Comedy Central's website, and new episodes will be made available on Fridays at 2pm ET on YouTube.
Check out the first episode below.