ABC's Gong Show Reboot To Be Hosted By Legendary British Comedian Who Definitely Isn't Mike Myers
Photo by Jason Merritt/Getty
TV
News
The Gong Show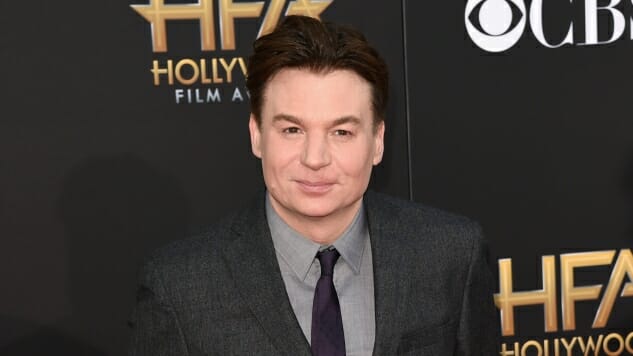 ABC has unveiled the host for June's forthcoming Gong Show reboot: legendary British comedian Tommy Maitland … who we're pretty sure is actually Mike Myers.
Though nobody in charge of the show will give an official confirmation, THR reported today that "Maitland's" true identity is very likely to really be that of the Austin Powers-playing Canadian. Nowhere in any of ABC's official promotions or credits is Myers listed, and show producer Will Arnett seems to be committing to the bit just as completely:
I've been a huge fan of Tommy since I first saw his stand-up in the U.K. while traveling as a teenager. He was so funny and original. I had the good fortune to cross paths with Tommy a few years ago and ever since we've talked about working together. I tried for years to come up with a vehicle that was suitable to expose his immense talent on a bigger stage, and The Gong Show is the perfect fit.
In that same press release, "Maitland" recalled when Arnett offered him the hosting gig:
When Will Arnett came to me and asked me to host The Gong Show, I said, 'I'm honoured at the request, but I'm retired.' Then he told me how much I was being paid, in U.S. dollars, and I said, 'I'm still honoured, but no longer retired.'
Be sure to stay tuned to Paste for more details on the new Gong Show and its very real host before it premieres on June 22.