Crime Drama Fans, Rejoice: TNT Renews Claws and Animal Kingdom
Photos by Skip Bolen, Eddy Chen
TV
News
TNT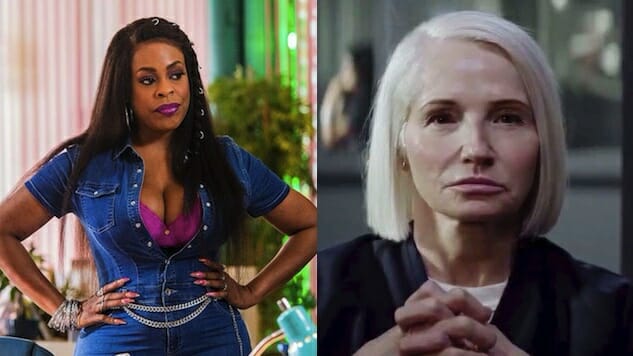 TNT's Claws and Animal Kingdom are defying industry trends with consistent growth from season to season, and now both shows are being renewed. Claws will be returning for a third season while Animal Kingdom will be coming back for a fourth.
Claws follows the story of five manicurists caught under the thumb of crime bosses as they struggle to get ahead. The series stars Emmy winner Niecy Nash, SAG Award nominee Dean Norris, Emmy winner Carrie Preston, Judy Reyes, Karrueche Tran, Jimmy-Jean Louis and more.
The show is executive-produced by Parks and Recreation's Rashida Jones and the next season will see the ladies dealing with the Russian mob, who took over the salon in the last season.
Animal Kingdom, which is produced by John Wells Production and Warner Horizon Scripted Television, stars Ellen Barkin, Shawn Hatosy, Ben Robson and Jake Weary. The series follows the Cody crime family, and the new season will see the Cody men fight for control and independence while also dealing with threats from outside of the family.
Animal Kingdom and Claws joined TNT's The Alienist among the top 10 cable dramas in 2018.