The 15 Best Wrestlers in Ring of Honor History
Photos courtesy of Ring of Honor, Rob Howell and Flickr user daysofthundr46
Wrestling
Lists
Ring of Honor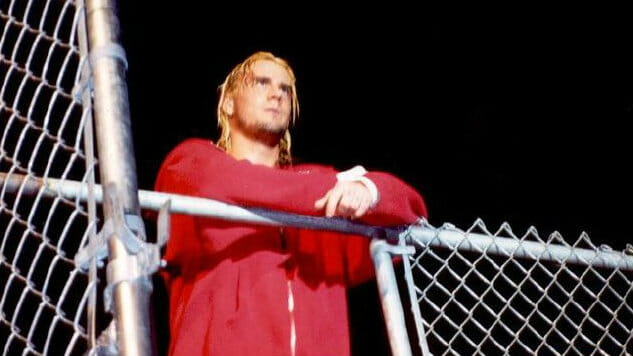 Ring of Honor celebrates its 15th anniversary Friday night with a card that showcases just how good the product has become in recent months: New ROH star Marty Scurll defends his Television title against Lio Rush, Dalton Castle and the Boys look to take six-man gold from the Kingdom, and, most intriguing of all, Christopher Daniels challenges for the ROH World Championship against Adam Cole, after Daniels' former tag partner and best friend Frankie Kazarian recently turned on him and joined the Bullet Club.
While there's lots to look forward to on that show, ROH's anniversary shows are also a good time to look back at some of what the company has done throughout the years. And indeed, some of the names on Friday's card are all-time ROH greats. Below, we've ranked the 15 best Ring of Honor wrestlers of the last 15 years—15 ROH full-time regulars who helped make the company what it is today.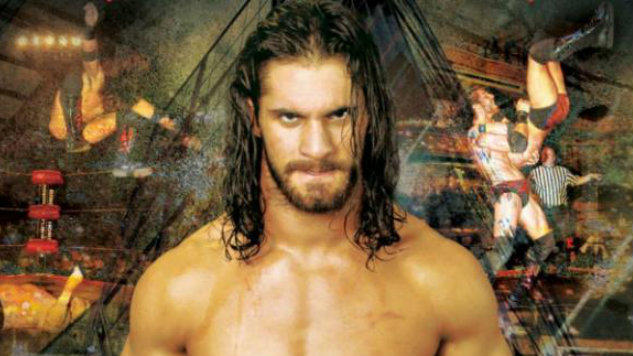 15. Tyler Black
Before joining WWE in 2010, Tyler Black briefly held the top spot in Ring of Honor as their World Champion. But earlier storylines and overwhelming crowd reactions suggested Black could have—and maybe should have—been the star of ROH long before his last six months in the company. A shift in management is a possible culprit in delaying the inevitable: Tyler Black's ascension as the potential face of ROH started while Gabe Sapolsky was head booker. Plans seemed to change once Sapolsky was replaced with Adam Pearce, but beginning in 2008, it seemed like Black was destined to dethrone Nigel McGuinness as champion. The persistent challenger from Davenport, Iowa came up short twice, but later bested the champ on his third attempt—in a non-title match. That victory led to a final title bout with McGuinness the very next night, which ended in a time limit draw. The trend would continue: After a strong feud against former mentor Jimmy Jacobs, Black would again challenge for the title in a triple threat match, only to come up short again as Austin Aries pinned champion and former ECW competitor Jerry Lynn. At the 8th Anniversary Show, Tyler Black finally succeeded in winning the belt, nearly two years after his initial attempt. It was too long of a wait, but all the same, the man now known as Seth Rollins became an ROH icon in the process. – Michaelangelo Muñiz
---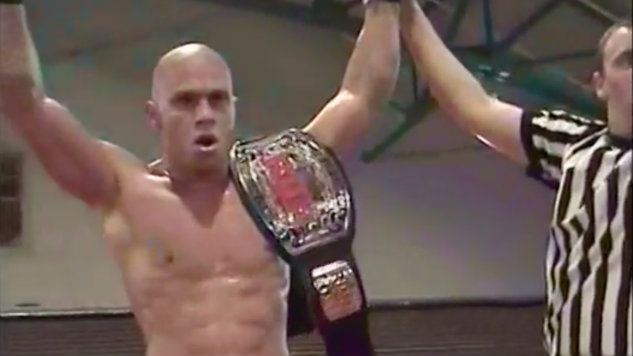 14. Low Ki
In the early 2000s, Low Ki was one of the premier wrestlers in the U.S. independent scene. During a very competitive time for freelancers, he was constantly featured in cards with other greats like AJ Styles, Amazing Red and Bryan Danielson. None of them overshadowed Low Ki, not only because of his outstanding wrestling ability but also due to his similarities with characters from Shaw Brothers films or Mortal Kombat games. The combination of his quick speed, leaping kicks and stomps, deep voice and unique body language gave him a signature presence. He looked more like a fighter than a typical wrestler, and he had a reputation as one, too: The "World Warrior" was rumored to perhaps take wrestling a little too seriously. If his opponent wasn't meeting a certain standard during a match, Ki would strike him harder. When mistakes were made, Ki would hand out receipts—maybe an unnecessarily hard chop, or a kick to the head. Many fans believed this, and went to shows half-expecting it. As extreme as it might sound, it was part of his appeal. But even when he wasn't "shooting", the inaugural ROH Champion took pride in making his matches look as hard-fought as possible. During his time in Ring of Honor, Low Ki shared the ring with the likes of Doug Williams, Brian Kendrick, and Jushin "Thunder" Liger. He also holds the distinction of being victorious in the company's first main event. While having not performed in the company since 2006, this ROH legend is remembered as helping to pave the way for their success. – Michaelangelo Muñiz
---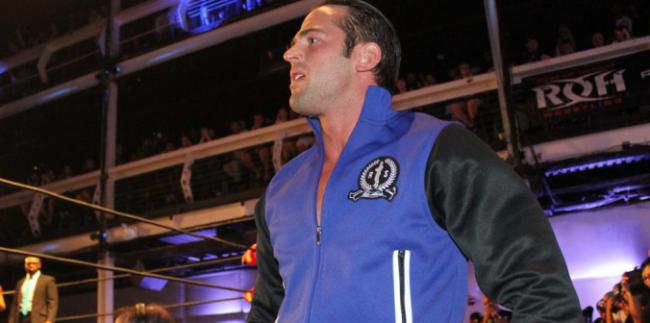 13. Roderick Strong
Calling yourself "Mr. ROH" isn't something you should do lightly, but Roderick Strong never does anything lightly. The 33-year-old "Messiah of the Backbreaker" spent 13 years in Ring of Honor, where he honed his skills as a smashmouth wrestler known for his cockiness and a penchant for stiff chops. Roddy was part of a class of ROH guys—like Eddie Edwards and Davey Richards—for whom the matches felt just a little more real. Strong began his ROH world title reign by defeating the departing Tyler Black, and held on to the title for 189 days. In the last few years of his Ring of Honor run, he and Jay Lethal traded the TV title, helping to cement its importance to the company, and eventually passed the belt on to Bobby Fish, for his first taste of singles gold. Fans didn't always love Roderick Strong, but they always respected him: Mr. ROH embodied everything great about the company. – Paul DeBenedetto
---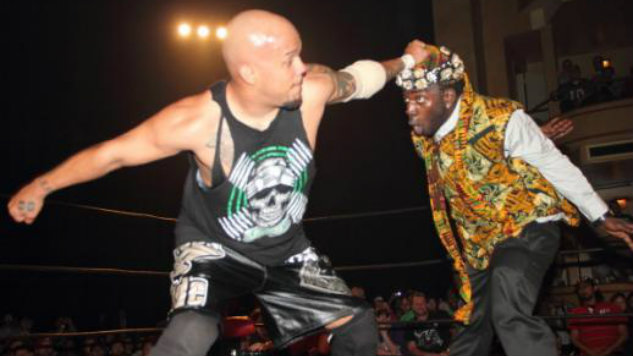 12. Homicide
In the beginning, Ring of Honor's wrestling was based on sportsmanship and respect. Most competitors shook hands before every match, and grappled fairly, without controversy. Homicide did things a little differently. He was the outlaw of ROH: While possessing the skill to go hold-for-hold with athletes like John Walters and James Gibson, the rugged wrestler from "Bed-Stuy, Do or Die" Brooklyn had no issue using violent measures to eliminate opponents. Taking a page from Abdullah The Butcher's playbook, Homicide bloodied rivals with forks before finishing them off with a sadistic piledriver variant he called Da Cop Killa. One night, after falling short of becoming World Champion, a frustrated Homicide unleashed a literal ball of fire to Samoa Joe's face. Later, during a brawl with the Necro Butcher, the unpredictable bruiser commanded the audience to throw dozens of folding chairs in the ring, delivering a vicious piledriver atop the pile.
Despite his seemingly villainous characteristics, Homicide would end up as the unlikely hero of ROH's classic inter-promotional feud with Combat Zone Wrestling. At Death Before Dishonor IV, the new crowd favorite led his team of colleagues to victory in a melee involving a six-sided cage, thumbtacks, and barbed wire. That same year, Homicide defeated none other than Bryan Danielson for the ROH World Championship in his hometown of New York City. While his reign only lasted a few months, he had already cemented his legacy as one of Ring of Honor's most dangerous contenders. For the "Notorious187", the letters ROH stood for "Ring of Homicide." – Michaelangelo Muñiz
---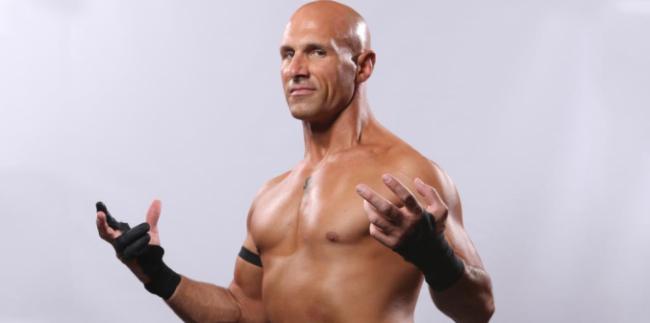 11. Christopher Daniels
The Christopher Daniels resurgence of the past year has been one of the most satisfying arcs going in pro wrestling today. Daniels is an original Ring of Honor talent, having headlined the first show in the company's history. And what's even more amazing is that he wasn't some blue-chipper: "The Fallen Angel" was already a 10-year veteran by the time he faced of against Bryan Danielson and Low Ki to ring in "The Era of Honor." There's no question that his knowledge and professionalism benefitted that ROH locker room, and he was consistently positioned as the company's top heel during the early days of the company. Daniels jumped back and forth between ROH and TNA, and is currently in the thick of what could be his last run in pro wrestling. Here is a man who never made it to WWE, who spent almost an entire career as king of the indies, and who, despite being one of the most iconic names in Ring of Honor, never held the company's world title. That could all change Friday night, as he challenges Adam Cole at Ring of Honor's 15th Anniversary pay-per-view. But even if it doesn't, the past year alone—with Daniels' incredible promo work and affinity for dramatic storytelling—has been an inspiring coda to an already phenomenal career. If Ring of Honor has a Mount Rushmore, Christopher Daniels is on it. – Paul DeBenedetto
---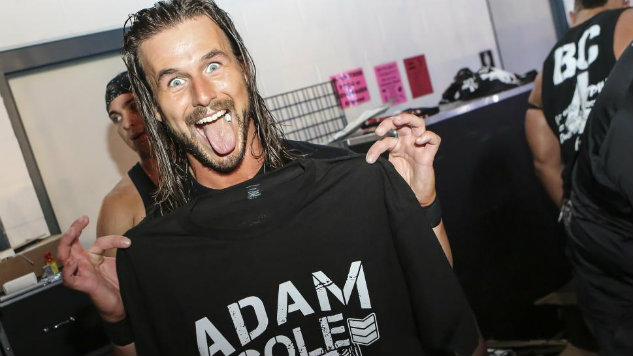 10. Adam Cole
A fount of charisma, Adam Cole (bay bay!) also holds the distinction of being the only three-time ROH World Champion in history. Some of that is by necessity—his most recent title victory over Kyle O'Reilly at Wrestle Kingdom 11 seems to be in part a response to O'Reilly not resigning with the company—but there's no denying that fans have been head over heels for Cole over the last few years. It's easy to see why: There's the obvious charm, the long-running feud and classic matches with Kyle O'Reilly, the programs with Jay Briscoe and Jay Lethal, and of course, his newfound position as de facto head of Bullet Club West. And the craziest part? This current ROH World Champion is only 27 years old. There's a whole lot more we haven't seen from Adam Cole, which is extraordinary. A future star if there ever was one, but the Adam Cole of today is well worth the price of admission. – Paul DeBenedetto
---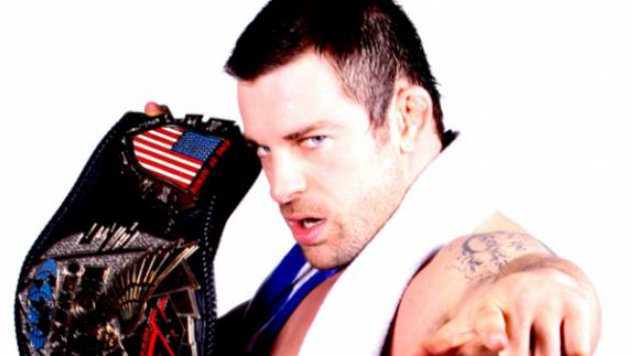 9. Davey Richards
Davey Richards' career has been somewhat of an emotional roller coaster. He's announced his own retirement at least twice, most recently saying 2017 would be his last year in pro wrestling. His first retirement announcement was in 2010, but he was back in a Ring of Honor ring in 2011, and later that year won the Ring of Honor Championship from his friend and tag team partner, Eddie Edwards. It was one of the best matches in Ring of Honor history, and one that's often overlooked. Afterwards, Richards broke down crying, dedicating the victory to his deceased grandparents in a raw, emotional post-match promo.
Like Tyler Black, Davey Richards' was a victim of gun-shy booking, and fans almost immediately started clamoring for something else once he became champion. But he went on to hold that title for 321 days, becoming the first triple crown winner in ROH history and helping to elevate the likes of Kevin Steen, Kyle O'Reilly and Adam Cole, while wrestling as one half of one of the best tag teams in company history, the American Wolves. There's not much flash to Davey Richards, but that's what makes him great: He may not have been the greatest ROH wrestler of all time, but he was the hardest working, and it showed. – Paul DeBenedetto
---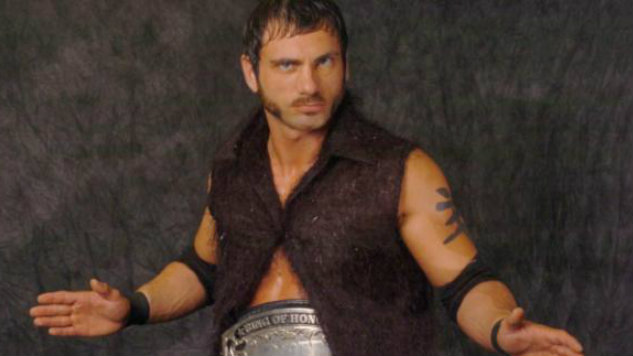 8. Austin Aries
What's to say about Austin Aries that he hasn't already said about himself? The so-called "Greatest Man Who Ever Lived" overcame his admittedly smaller stature with a large personality and major talent, becoming the first of just three multi-time Ring of Honor World Champions.
It wasn't just that Aries could go—it's that he never looked out of place with people twice his size. When he finally won his first ROH title, less than a year after joining the company in 2004, it was by defeating the longest-reigning and most dominant champion in company history, Samoa Joe. Aries, who also worked as ROH head trainer after CM Punk signed with WWE, would leave for his first stint in TNA before returning in 2007, feuding with Jimmy Jacobs before eventually taking on his cocky "A-Double" persona, which he still uses today. He won his second ROH title in 2009, defeating Jerry Lynn and Tyler Black, before passing the torch to Black in early 2010. The five-foot-nine legend left the company later that year, never to return, but his legacy cast a large shadow in his place. – Paul DeBenedetto
---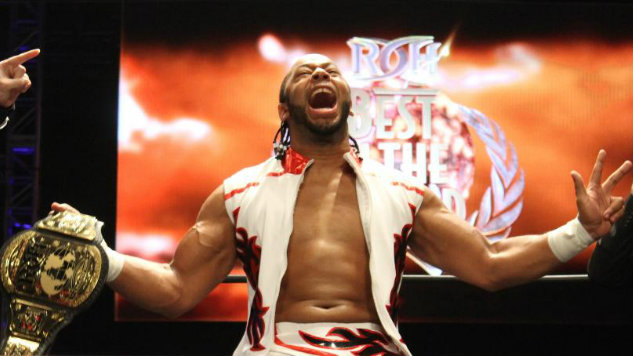 7. Jay Lethal
Jay Lethal's first stint with Ring of Honor was a three-year period from 2003 to 2006, where he wrestled as Special K member Hydro before teaming up with—and eventually turning on—Samoa Joe. It was a nice little run, with a reign as Pure Champion (a now-defunct title) along the way, before he headed to TNA and worked as a shockingly good Macho Man impersonator.
But it was the return of Jay Lethal in 2011 that solidified him as an ROH legend: After his first 231-day television title reign, Lethal joined Truth Martini's House of Truth stable, reinvented himself, and again won the TV title in April 2014. He would go on to hold some form of gold until Aug. 19, 2016. That includes his 567-day reign with the TV belt, as well as a 427-day reign as Ring of Honor World Champion. In a Ring of Honor atmosphere that sometimes felt tired and too dependent on a talent exchange with New Japan Pro Wrestling, Jay Lethal elevated the main event and made the Ring of Honor championship something special. He still hovers near the top of the card today, where he's turned babyface and works as an occasional opponent to Los Ingobernables de Japon leader Tetsuya Naito, and serves as a major foil to the Bullet Club. And speaking of the Bullet Club: Lethal's program with Adam Cole that led to his losing the world title was one of the most compelling of 2016, a respect feud sparked by one of the oldest tropes in pro wrestling: A shaved head. He can talk, and back up his words in the ring. A true total package player that has proven he can carry the company, Jay Lethal is the real deal. – Paul DeBenedetto
---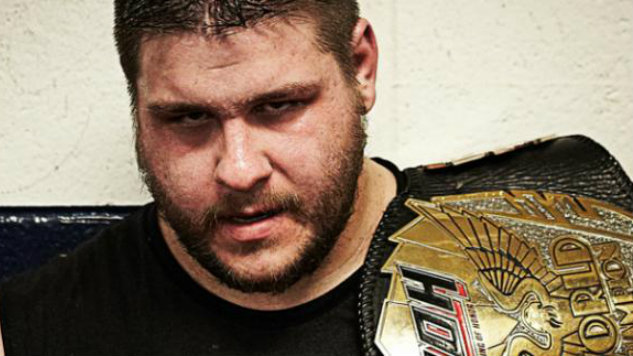 6. Kevin Steen
In some ways, it's easy to understand how then-ROH booker Jim Cornette didn't see the value of Kevin Steen. He wrestled in shorts and a t-shirt. He didn't have anything close to what you would call a wrestling "look." In fact, he seemed to be actively disinterested in whatever the idea of a "wrestler" is supposed to be: Told at one point to go home and lose weight, Steen in fact gained weight, showing up six months later near 300 pounds.
On the other hand, how could you not see that Kevin Steen was a star? Fans followed him with a cult-like fervor. He could not only talk people into the building, but blow them away in the ring as one of the best wrestlers on any card he competed. Yes, of course Kevin Steen was the runaway star of Ring of Honor in his final years, and anyone who couldn't see that was delusional.
In a lot of ways, Kevin Steen was a sort of Brock Lesnar of ROH. "Wrestling's Worst Nightmare's" reign of terror was one fit for a super villain, and his incredible character and promo work made him one of the most brutal, exciting and interesting wrestlers of his time. When people look back on Steen's indie career, they rightfully focus on his ongoing, multipromotional blood feud with El Generico. But his last run in ROH—teaming with Steve Corino, feuding with and beating Davey Richards for the ROH title, spitting on Jay Lethal's parents, vowing to dismantle the company from the inside—was some of the most compelling storytelling going, in a company famous for its "pure wrestling" style.
Sports entertainment has the real Brock Lesnar, so who knows if we'll see that version of the man now known as Kevin Owens ever again. Which is a shame, since it's the role Kevin Steen was born to play. – Paul DeBenedetto
---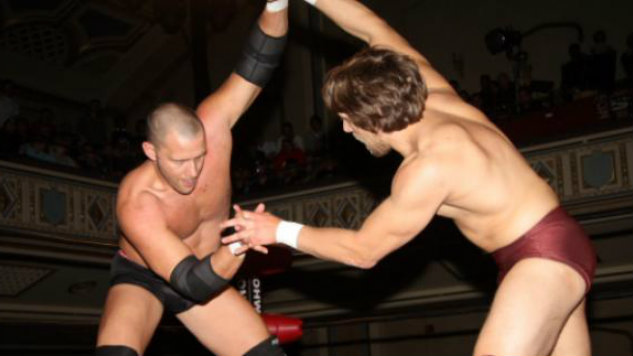 5. Nigel McGuiness
Prior to becoming NXT's newest announcer, Nigel McGuinness spent most of his wrestling career in Ring of Honor. He came to prominence in 2005, after defeating the usually unstoppable Samoa Joe for the ROH Pure Championship. Matches under the Pure title had very specific stipulations, which the sly and opportunistic McGuinness exploited in order to win, and he went on to hold the belt for an impressive 350 days. By 2007, the Spikey-haired, British-born wrestler adopted a more aggressive style, relying on a variety of lariats and overall brute strength to beat the competition. This new strong style led to McGuinness becoming ROH World Champion, ending Takeshi Morishima's dominant reign at "Undeniable 2007."
Unfortunately, it was that same unrelenting approach to wrestling that marred McGuinness' time as World Champion with injuries, at least in the beginning. While the hurt champion was forced to back out of several bouts and miss some scheduled dates, his successful title defenses were some of the hardest-hitting matches in the company's history (against Austin Aries, Go Shiozaki and KENTA, to name a few) and he kept fighting through for 545 days. By the end of his title run, McGuinness defended the World Championship 38 times—an impressive record tied only by Bryan Danielson. By 2009, WWE came calling and were ready to contract him and longtime rival Danielson. Sadly, a failed medical screening partially due to his accumulated injuries resulted in WWE rescinding the offer. After a brief stint in TNA, and a final tour of the independents, McGuinness retired as an active wrestler. Meanwhile, Danielson went on to become one of the most decorated and beloved performers in the WWE. One must wonder what could have happened to Nigel McGuinness had things gone differently for him: Would he have been a high-profile star on Raw or Smackdown? It was his dream job and ultimate goal as a wrestler. But McGuinness will always be remembered as one of Ring of Honor's best. – Michaelangelo Muñiz
---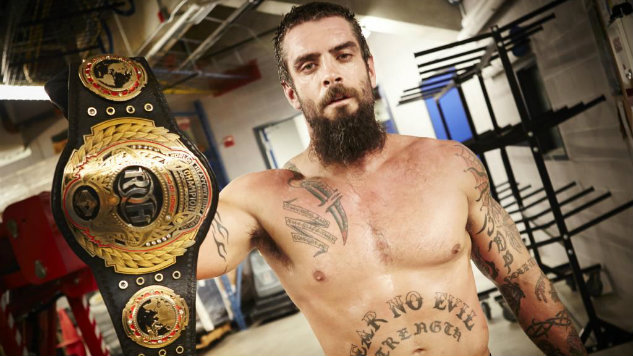 4. Jay Briscoe
Jay Briscoe is fond of saying he's been in Ring of Honor since day one, but let it sink in for a second: He was in the second match on the very first card that the company ever put together. On a 2002 show best known for a three-way between Christopher Daniels, Bryan Danielson and Low Ki to kick off "the Era of Honor," a scrawny, 18-year-old Jay Briscoe, accompanied by his 17-year-old brother Mark, lost to the Amazing Red in less than 10 minutes.
But it's not just when he started that's so impressive. It's how long he's remained one of Ring of Honor's most iconic wrestlers, and what he's accomplished in that time. Briscoe has gone on to become not only one of the most decorated tag team wrestlers in any promotion ever—winning the ROH tag titles with his brother a record eight times—but also a two-time Ring of Honor champion. When Briscoe began to focus more on singles wrestling, it was during an angle in which Kevin Steen was running roughshod over the ROH roster, disrespecting the company at every turn. It was Briscoe, the man synonymous with the company, who would step up to take him down and win his first-ever ROH title. Through the years, when ROH needed someone as a standard-bearer, the Briscoes were often the ones picked, with Jay leading the charge. He and his brother missed just two years in the company's entire history due to a serious injury to Mark. In that time, Briscoe has had so many tag and singles matches that it's hard to know where to begin. Certainly his feud with Steen was a high point, as were feuds with Adam Cole, and Jay Lethal. Tag battles with the Kings of Wrestling, Steen and El Generico, the Young Bucks and the American Wolves tore the house down.
Briscoe's downside is that the "redneck" persona he utilizes in the ring is perhaps too close to reality: On more than one occasion, he's posted disgusting, hateful comments about the LGBT community to his Twitter feed, and in 2013 threatened to shoot anyone who dared teach his children about same sex marriage. (He was later forced to apologize, claiming the comments were coming from the "character" of Jay Briscoe, not the real Jamin Pugh.) Still, in a company where fans have been known to occasionally turn on their favorites, the Briscoes have an almost uninterrupted tenure of fan support over the last 15 years, and Jay Briscoe is a main-event caliber talent that can be plugged into any feud and elevate any wrestler. He's no less than Ring of Honor's resident workhorse. – Paul DeBenedetto
---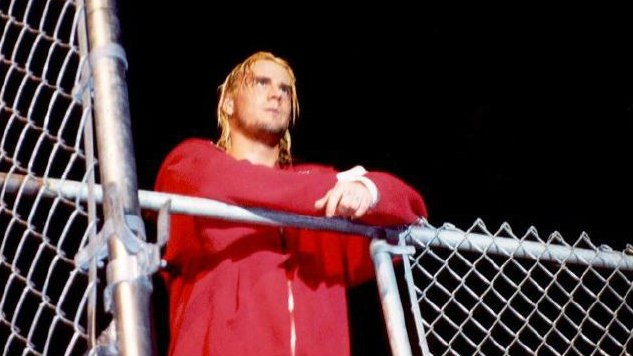 3. CM Punk
By 2005, the year CM Punk signed with WWE, the Chicago grappler had already become one of the most iconic wrestlers on the American independent scene. From his beginnings as a backyard wrestler to his days at IWA Mid-South, wrestling marathon bouts against Chris Hero, and moving on to Ring of Honor, anyone who paid attention to wrestling outside of WWE knew the name CM Punk. When word spread that Punk had signed his contract, fans flocked to Death Before Dishonor III to shower him with praise and streamers, honoring a man who would never be champion.
Then, the "Summer of Punk" happened: CM Punk, against all odds, won that match against Austin Aries for the ROH World Championship. Fans were stunned. And when Punk picked up the microphone, they were even more shocked: an evil CM Punk threatened to take the ROH title with him to WWE. That July, he successfully defended his title against the likes of Jay Lethal, Roderick Strong and former WWE wrestler James Gibson. Suddenly, the story was about preserving the legacy of Ring of Honor against the turncoat Punk. Even Christopher Daniels, who was never one to adhere to ROH's "Code of Honor," stepped up to challenge Punk, with a 60-minute time limit draw.
In the end, Punk did lose, in a four-way match against Gibson, Daniels, and Samoa Joe, which saw the underdog Gibson crowned champion. A month later, Punk was in WWE developmental.
CM Punk's impact will be felt forever. His 2004 rematch against Samoa Joe for the ROH title was the first Wrestling Observer five-star rating on American soil since 1997. His move to WWE ushered in a deluge of independent wrestlers in the company, many of them ROH stars, and it's extremely possible—and perhaps likely—that there wouldn't be a Daniel Bryan without CM Punk. WWE even marketed a version of the "Summer of Punk" for itself. During Punk's infamous "pipe bomb" promo, which kicked off that storyline, he gave a shoutout to his former promotion. There's no denying the important role CM Punk played in wrestling history, and in turn, helping Ring of Honor reach the big time. – Paul DeBenedetto
---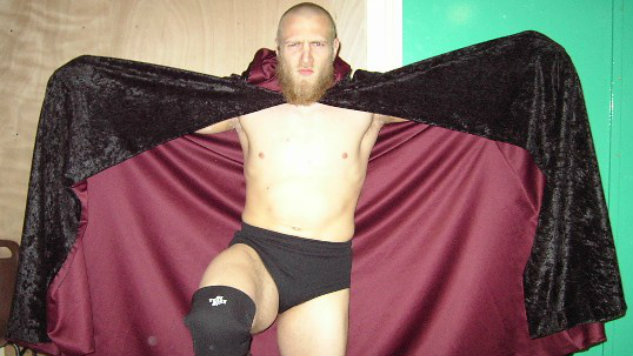 2. Bryan Danielson
One of Daniel Bryan's greatest career achievements was becoming WWE World Heavyweight Champion after competing in two matches at WrestleMania XXX. After defeating HHH with a running knee strike, he was inserted into the main event—a triple threat involving Randy Orton and Batista—and with the odds stacked against him, submitted Batista with his signature LeBell lock as thousands of fans in the Mercedez-Benz Superdome cheered on. Two back-to-back, high-profile victories using different strategies is an impressive feat, but Daniel Bryan—aka Bryan Danielson—honed that kind of versatility and perseverance in Ring of Honor.
Danielson was a strategist. While the Cattle Mutilation—an unorthodox hold that targeted an opponent's shoulder blades—was typically used as his finishing maneuver, he didn't rely on it every night. During a classic match featuring Ricky "The Dragon" Steamboat as referee, Danielson wrestled CM Punk and won via an abdominal stretch after consistently weakening Punk's middle section. A year later, the versatile grappler finished a best-of-five series by pinning Homicide after a long and disorienting airplane spin. Upon returning from a brief sabbatical, he ended James Gibson's reign as ROH World Champion by applying a crossface chickenwing submission. On occasion, Danielson would catch his opponents off guard with an inside cradle, earning the moniker "Mister Small Package. Wrestlers like Nigel McGuinness and Chris Hero would fall to Danielson due to rapid elbows to the head, and vicious stomps to the face and chest. A more aggressive and strike-based style was his preferred method when battling competitors much larger than him—like Samoa Joe and Takeshi Morishima. And he was tough: In a match against Morishima, he suffered a detached retina, and kept on going. Win or lose, the "American Dragon" was known for effectively adapting to any in-ring situation. And perhaps that's why Bryan Danielson was dubbed the "Best in the World." – Michaelangelo Muñiz
---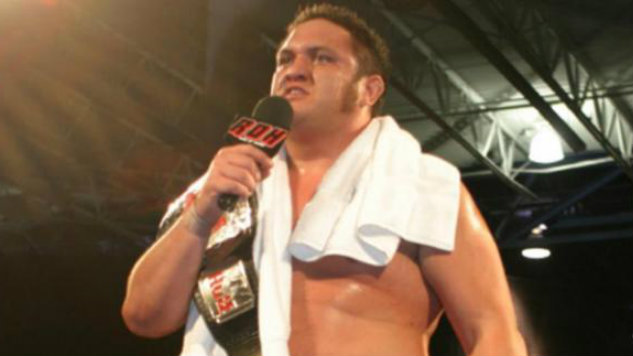 1. Samoa Joe
There's a reason Samoa Joe remains the longest-reigning champion in Ring of Honor history. For a while, the 280-pound Joe was booked as a monster in every promotion in which he performed. That started in Ring of Honor, where he was brought in as Christopher Daniels' goon before becoming a standalone powerhouse that would go on to dominate the company. As the man who helped popularize MMA-style pro wrestling in the United States, Joe is the predecessor to guys like Davey Richards and Kyle O'Reilly, but the 280-pound Joe could also move like few others his size. Whether he was delivering a corner enziguri, diving toward an outside opponent with a topé suicida, or even just running full speed across the floor to boot his opposition in the face, Samoa Joe wasn't just fun to watch for a big man—he was an exciting pro wrestler.
It was around maybe day 200 of his title reign that there seemed to be no stopping Joe, and he would go on to hold the belt for a remarkable 645 days. Twenty-one months and two Christmases passed before Samoa Joe lost the world title—a belt that, incidentally, was only dubbed a "world" title because of a 2003 defense by Joe in England—and in that time, he went on a tear, defeating a third of the names on this very list and more in 29 title defenses, including a series of matches with CM Punk that stand as some of the best in the company's history. The man that did eventually beat Joe later became a two-time champion in Ring of Honor himself: Austin Aries. Samoa Joe was perhaps the most believable champion of all time in any pro wrestling company, outside of perhaps Brock Lesnar.
But the most remarkable thing about Joe's historic, nearly two-year-long reign is that he didn't even need the belt. He was so legitimate that just seeing Samoa Joe wrestle was a draw. When, for example, Japanese wrestling legend Kenta Kobashi traveled to the United States for a special attraction match in 2005, there was only one man the ROH bookers turned to: Samoa Joe. Why? Simple: For a significant period of time in the aughts, Samoa Joe was perhaps the best wrestler on planet Earth. – Paul DeBenedetto