Anathallo: Canopy Glow
[Anticon]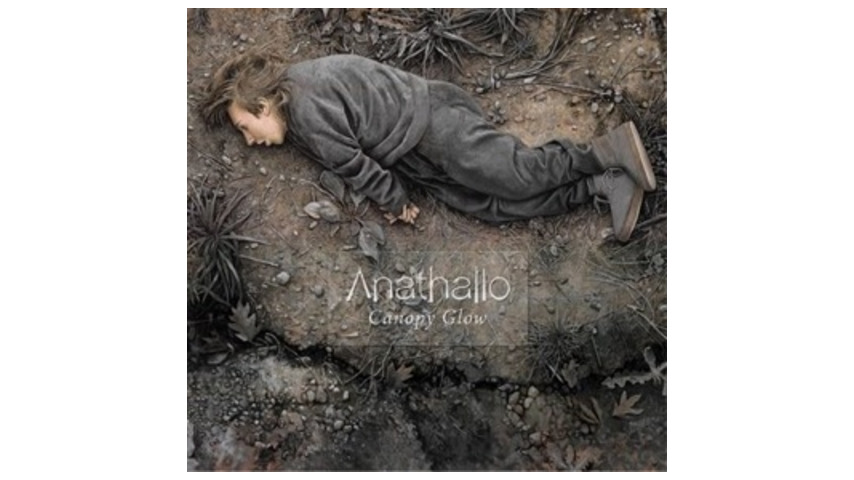 Music geeks create something utterly original

Sufjan Stevens propped open the door to the marching-band practice room earlier this decade, and since then several of his band-camp compatriots have strutted out onto the wider field of popular music. Chicago septet Anathallo is at the head of this geeky class, and the band upholds its reputation on sophomore album Canopy Glow.

Like its predecessor, 2006's Floating World, the band's latest album mixes sensitive folkie singer/songwriter fare with strings, horns and all manner of hand percussion, creating a dizzying and frequently gorgeous mashup that splits the difference between Animal Collective, the Salvation Army band and the neighborhood glee club. It's the same approach Stevens has employed so masterfully on albums such as Illinois, but there are some important differences. First, everybody sings, and although guitarist/pianist Matt Joynt and autoharp player Erica Froman handle the lion's share of the vocals, there's a marked emphasis on choral harmony that's mostly absent from Stevens' albums. Second, almost everybody bangs or pulls on something—bass drums, glockenspiels, Velcro, balloons—and there's a primal rhythmic focus here that nicely offsets the egghead sensibilities. I'd call it an everything-but-the-kitchen-sink approach, but the members of Anathallo are probably inclined to bang on the kitchen sink, too.

All of which would make for an idiosyncratic but disposable effort if the songs weren't so well constructed. "The River" is typical: Starting with pensive piano, the song builds layer upon layer, first adding contrapuntal vocals from Froman, then a trumpet, then a cello and percussion before building to a cascading, swirling climax of strings and horns and multi-layered vocals. It is sweeping, symphonic and breathtakingly beautiful.

The lyrics are quirky and mystical (one song ruminates on a Cool Whip bowl used as a baptismal font); the song structures are endlessly inventive, constantly subverting standard verse/chorus/verse construction. And it's all elevated by a transparent focus on beauty and wonder. This is a marching band that's veered way out of formation, and is making utterly original music.

Listen to Anathallo's "The River" from Canopy Glow on the Anticon site here.

Others Tagged With