Lily Allen: It's Not Me, It's You
[Capitol]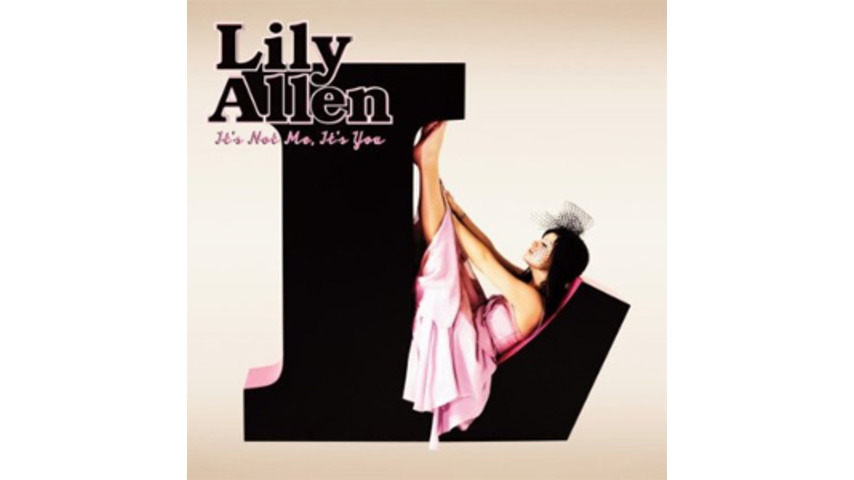 Spunky Brit combines heavy-handed production and immature lyrics
There are particular types of sarcastic wisdom and off-handed expletives invoked throughout Lily Allen's sophomore release,
It's Not Me, It's You
. It's the type that is enough for any teenage girl to mold her entire year around, but drops like hollow bullets for anyone who has moved out of their parents' house and had their heart broken more than once. A line like, "Life's about film stars and less about mothers / it's all about fast cars and passing each other / but it doesn't matter 'cause I'm packing plastic," from "The Fear," exercises a girl's right to spend a few pounds when things get too serious. Elsewhere, the pragmatic analysis of flings and the relationships they become on "Who'd Have Known," though easily applied to real life, still leaves something to be desired.
But even if you ignore the cute lyrics and focus on every chord and cadence, there is nothing here to write home about musically. Heavy production, heavy hooks and heavy club-friendly beats are the status quo, everything coming across like someone else's tampering rather than Allen's creative doing. By the time quick-paced, pseudo-ballad "Back To The Start" hits with a simple piano base and the throbbing heat of a synthetic kick-and-snare combo, it's obvious the album is merely lapping itself. "Never Gonna Happen" carries the majority of the character of this dozen-song offering, a hopping lyrical melody bouncing through snappy doses of accordion. And by the time "Fuck You"'s chorus begins (hint: it repeats the title over and over), you'll start to wonder if, actually, it's not you, it's this album.

Listen to Lily Allen's "Not Fair" from It's Not Me, It's You:

Others Tagged With