The Call of the Wild Things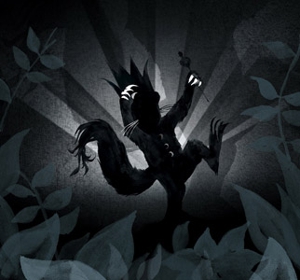 Page 1 of 3
Maurice Sendak's 1963 children's classic Where the Wild Things Are first struck critics and teachers as too dark for little darlings. But kids clamored for the book, and parents soon fell under its spell, too. Now Spike Jonze and Dave Eggers have created a movie based on Sendak's illustrated fantasy. As anticipation builds, we explore the enduring power of this beloved story, which continues—after nearly 50 years—to unleash our collective imagination.
The night Max wore his wolf suit and made mischief of one kind and another

The little Jewish boy, the yingl, lies nervously awake in the dark. It's September 1939. He's barely 11. He has lived almost every year of his young life in something grown-ups call The Great Depression. In fact, another kind of great depression will tincture his moods and work throughout his lifetime. Already, at this tender age, oversized, shambling fears throw shadows over Maurice Sendak.

Illness is one shadow. Sendak is not a robust child. He only watches the stickball games in the Brooklyn streets. He suffers odd anxieties—he's unnaturally distressed by the kidnapping of the Lindbergh baby. (Could it happen to me?) His mother is prone to dark moods. He's already gay, hardwired, the secret perhaps not even known to him yet, but always there, a slow fuse burning toward puberty. School is a daily trip to gehenem, to hell. Meanwhile, the radio reports every day of a real hell—German soldiers round up Jews in Poland, where his people lived before World War I. His relatives still live in Poland.

Well, maybe they do.

Anxiety can also mother invention. Somehow, inside this child, under the stomping feet of the great fears and worries, sprouts a means to cope.

His father tells him stories at night from Jewish folk tradition, or stories from the Torah, and Sendak draws pictures to illustrate the tales. Very good pictures. He also falls in love with comic books, finding escape and delight in lines and ink. In just a year, he'll be swept away by Walt Disney's landmark animated film, Fantasia. Sendak makes up his mind to be an artist, to draw things like that.

His beginnings prove modest. He first publishes illustrations in 1947 for a school textbook, Atomics for the Millions. About that time, he and his older brother design and build a few toys. The hopeful entrepreneurs carry them to the fabled upscale Manhattan toy store, FAO Schwarz. The toys fail to impress, but Schwarz hires the younger Sendak as a window dresser. Now, season after season, his talent goes on display for all of New York to see.

He comes to the attention of Ursula Nordstrom, an editor at Harper & Brothers, and, at 23, is hired to illustrate Marcel Aymé's The Wonderful Farm (1951) and Ruth Krauss' A Hole Is to Dig (1952). These assignments telescope into steady freelance work—he illustrates more than 50 books during the 1950s, and, more importantly, begins creating books of his own.

Sendak brings something new to illustration. Previously, picture-book drawings simply visualized or clarified for readers a scene or character in a story. But he somehow invests his illustrations with suggestions or hints that take the imagination beyond the literal—his art deepens the stories' mystery, their allure.

And when he came to the place where the wild things are they roared their terrible roars and gnashed their terrible teeth and rolled their terrible eyes and showed their terrible claws

In 1963, Sendak publishes his seventh picture book, Where the Wild Things Are, with Harper & Row. It's the story of Max, a high-spirited kid who puts on a wolf suit and makes mischief. Max transforms an ordinary punishment (being sent to bed without dinner) into a towering revenge fantasy in which he masters gigantic monsters—"wild things." He becomes their king, then wholly casts off civilization to join a "wild rumpus," an atavistic jungle dance in the moonlight. Finally, his anger sated and fears bested, Max returns home to find a love offering—a hot supper, a big slice of cake.

Sendak's 10 sentences—338 words in all—receive a 1964 Caldecott Medal, and Wild Things grows to become a fourth pillar of 20th-century children's literature, with The Velveteen Rabbit, The Cat In the Hat and Goodnight Moon. To date, 10 million copies of the book have been sold in the U.S.

But why?

What alchemy has made—and continues to make—Where the Wild Things Are the first book off the shelf at bedtime in millions of homes around the world?
Others Tagged With