Thrice: Major/Minor
[Vagrant]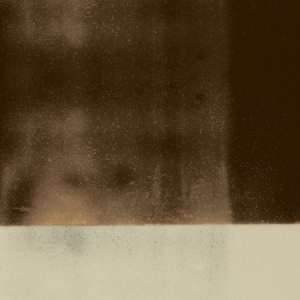 If more bands treated their fans as Thrice do, there would be fewer music fans. The Irvine, Calif., quartet has done more to alienate its die-hard devotees than even that pesky doomsday preacher Harold Camping, ignoring precedents and vanquishing expectations with each release. It's really very disorienting: just when you thought Thrice fit neatly into some genre, they go all Mr. Garrison on you.
So you're left always expecting the unexpected. Thankfully, Thrice have yet to disappoint—and then they do what you'd always hoped they would.
Major/Minor, Thrice's eighth release, is just that: exactly what you hoped for. And yeah, it's good. Very good even. But Thrice don't habitually write what you want, and their albums are never good-to-very good. They're always superb.
Major/Minor is, by all accounts—even the band's—the most natural transition from one Thrice album to the next, like a stash of really good B-sides from its predecessor, Beggars.
There are two complementary forces driving the newest record: big, crisp guitar riffs and Dustin Kensrue's guttural storytelling. "Yellow Belly" is the perfect example of the former. The song opens with a dirty two-bar guitar lick that oscillates between a few distinct notes before giving way to a somewhat indistinguishable strumming pattern. That riff falls in and out of use at all the right times—primarily to highlight Kensrue's soaring chorus line, an album staple—and when the song ends, it's the one piece of a beautifully woven track that stands out.
"Blinded" and "Cataracts," tracks three and four, follow lead. The guitar and bass patterns that kick-start each song steal the show—accented, but not overwhelmed, by on-the-spot drum work. It's about here, though, that songs from CDs past begin creeping in. Those third and fourth songs would fit nicely in the middle of Beggars, and as you move further down the Major/Minor tracklist, traces of the Alchemy Index begin to show.
Bad? Not in the least. But for a band's whose discography is like a bag of Chex Mix, you might have been hoping for a pretzel instead of a slightly saltier peanut with Major/Minor.
The album's second half reminds us why Kensrue has a prominent solo career. From "Call It in the Air" to "Words in the Water," Kensrue dishes life lessons through metaphor and parable. In the latter, he sings of wading waist-deep in a river, looking desperately for something lost. Just then, he spots a book, rising up and down with the outgoing tide. As he reaches it, the current drags him out to sea. "Then with water in my eyes / the words begin to rise from their place," he says, "They were honey on my lips / and a bitter twist in my side." Although interpretations will vary, the religious undertones are obvious. Lyrics like these are scattered throughout Major/Minor, but among an often-ambient rhythm section, require careful listening to pick out.
Major/Minor is nothing short of very good (with emphasis on "very"). Any better is a reach—which is really Thrice's own undoing: once you've come to expect a certain unexpectedness from a band, that follow-up you always wanted falls short of the superb you always got.
Others Tagged With