Young Galaxy: Ultramarine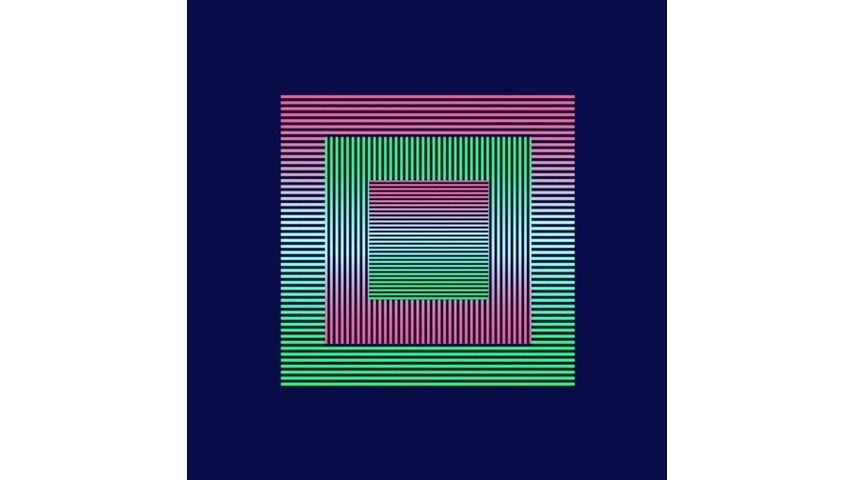 With their third record, 2011's Shapeshifting, it seemed Montreal fivesome Young Galaxy had hit their stride after a rather lackluster first two albums. The moody, languid synths of tracks like "Blown Minded," buttressed by danceable beats, suited lead singer Catherine McCandless's enigmatic alto. The album rewarded multiple listens, leaving interest piqued about what the band would do next.
Now, with Young Galaxy's newest release, Ultramarine, in hand, we have an answer, though it may not please everyone. Ultramarine often eschews Shapeshifting's darker corners for something brighter, more tropical, pushing McCandless's voice into a slightly higher register. But there she sounds awkward, her vibrato irritatingly Vedder-esque; her rich voice sounds heavy alongside arrangements that are meant to be shimmering and atmospheric. As a result, songs like drum machine romp "Pretty Boy" and Ibiza-ready "Fall For You" fail to have the desired effect of sweeping the listener along into a blissful groove.
Later in the album, though, Young Galaxy hit their sweet spot. Centerpiece "What We Want," with its bass line copped from Michael Jackson's "The Way You Make Me Feel" and vaguely industrial synths a la New Order, is a real earworm. And "Fever" has a slinkily infectious cadence that's easy to surrender to.
Ultramarine, and Young Galaxy in general, are certainly not without their charms. And while this album's forays into club kid territory miss the mark, there's plenty to like about it. Perhaps Shapeshifting was where Young Galaxy really did hit their stride, and on Ultramarine, at least some of the time, they maintain that pleasing pace.
Others Tagged With