Watch Adrianne Lenker's Moving "symbol" Video
The song is off Lenker's most recent album, abysskiss
Images via Saddle Creek/YouTube
Music
News
Adrianne Lenker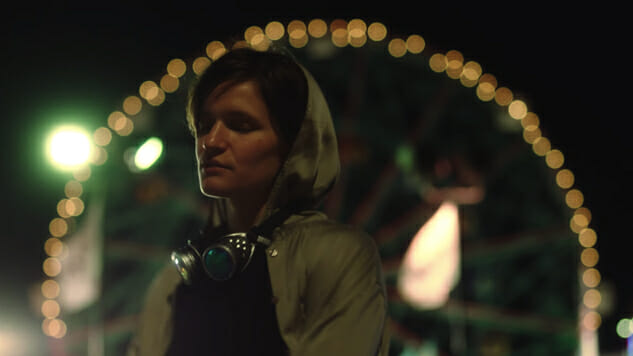 Adrianne Lenker has shared the video for "symbol" off her latest solo release, abysskiss, out now through Saddle Creek.
The video for "symbol" walks the same line between darkness and shimmering beauty as the song. It features Lenker walking amongst the crowds on a boardwalk somewhere sunny and beautiful. The video documents the day dissolving into night, finding the beauty in every idiosyncratic step, shuffle and dance of the people on the pier.
Watch the "symbol" video below and check out Big Thief's 2016 Daytrotter Session further down. Find out where abysskiss landed on Paste's list of this year's best albums right here.