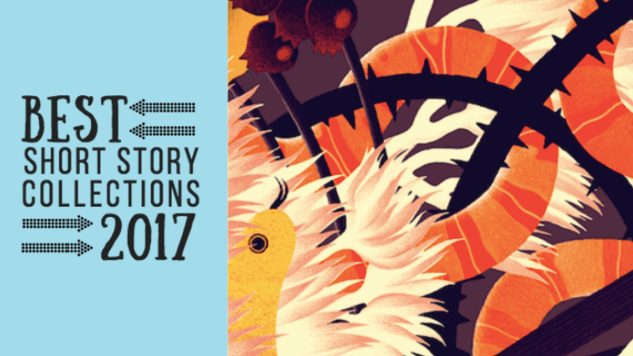 We're thrilled to finally share our list of the best short story collections of 2017! This brief list is packed with enthralling reads from Carmen Maria Machado, Ottessa Moshfegh and more, delivering some of the best contemporary tales in mere handfuls of pages. And while these are by no means the only extraordinary books published this year, these five were our absolute favorites.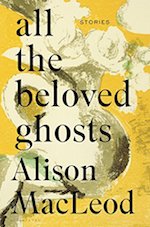 5. All the Beloved Ghosts by Alison MacLeod
Alison MacLeod blends memoir and fiction to stunning effect in her short story collection, blurring the lines between life and death as she explores the nature of memory. In "Sylvia Wears Pink in the Underworld" and "Dreaming Diana: Twelve Frames," she examines our relationship to celebrities after their death. While in stories like "The Thaw" and 'The Heart of Denis Noble," MacLeod crafts intimate portraits of individuals at the end of their lives. The collection's haunting prose is by turns heartbreaking and uplifting, transforming the stories' heavy themes into something entirely unique. —Bridey Heing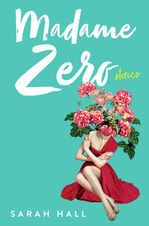 4. Madame Zero by Sarah Hall
The nine stories in Sarah Hall's second short story collection span a number of genres, but all combine the surreal and the quotidian to haunting effect. And if there's a central theme to the collection, it is women who vacillate between intimacy and alienation. Hall creates worlds—whether vast dystopias or a family's living room—that feel real, in which she delivers compelling narratives that are expansive despite their brevity. Sensual and chilling by turns, Madame Zero is electric in its gravitation to darkness. —Bridey Heing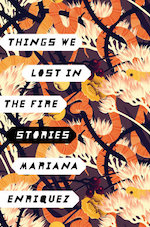 3. Things We Lost in the Fire by Mariana Enríquez
Mariana Enríquez's first short story collection to appear in English is part of a wild and weird wave of contemporary Latin American fiction reaching American readers this year. (Enríquez's translator, Megan McDowell, can claim a significant amount of credit for that happy fact—she's translated some of the past few years' most exciting books.) The stories in Things We Lost in the Fire unfold in unexpected ways, tending to descend into horror while remaining very, very funny along the way. Enríquez successfully transforms the banal routines of middle-class life into a terrifying grotesquerie, all while threading a faint whiff of punk rock delivery throughout. —Lucas Iberico Lozada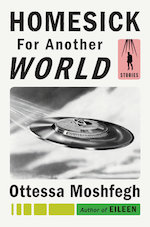 2. Homesick for Another World by Ottessa Moshfegh
A great deal of (digital) ink has been spilled comparing Ottessa Moshfegh to Flannery O'Connor, but Moshfegh's short story collection establishes a firm connection to "horror-adjacent" writers Angela Carter and Shirley Jackson. Like Carter, Moshfegh finds near-infinite literary possibilities in the world of fluids and bodily flaws, from colostomy bags to sagging private parts to foul teeth. And like Jackson, Moshfegh's characters are often young people on paths toward self-inflicted destruction—or at least continued unhappiness, for happy endings are all but nonexistent here. Moshfegh's skill lies in her ability to present horrid people without judgment. She isn't here to moralize, but to deliver enough dark humor that we can almost understand where the nastiness comes from. Almost. —Steve Foxe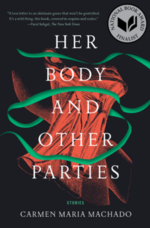 1. Her Body and Other Parties by Carmen Maria Machado
Carmen Maria Machado's debut collection defies genre labels, weaving haunting tales of women and their lives. In eight remarkable stories, Her Body and Other Parties dances from comedy to sci-fi to horror and back—and the ride proves marvelous. It's rare to discover an author who can catalyze a reader's laughter and fear in mere pages while writing utterly entertaining fiction, but Machado succeeds again and again. In short, this gloriously engaging and queer collection is necessary reading. —Frannie Jackson

Looking for more reading recommendations? Check out our lists of the best novels, best nonfiction books, best audiobooks and best Young Adult books of 2017.