Blonde on Blonde Photographer Jerry Schatzberg on His Two and a Half Year Adventure with Bob Dylan
Photos by Jerry Schatzberg
Books
Features
Bob Dylan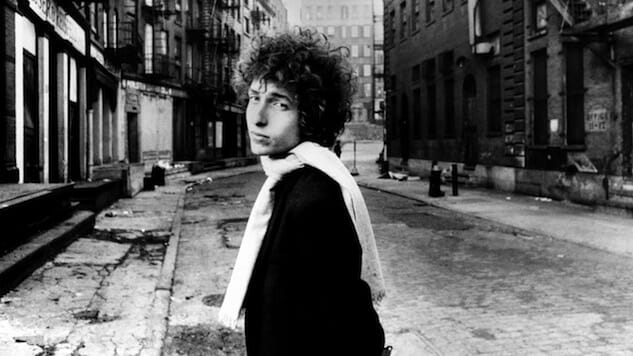 In 1966, Bob Dylan was smack in the middle of his golden era—and depending on who you ask, it was his most fascinating year as an artist. He'd just gone electric with Bringing It All Back Home and Highway 61 Revisited the year before, and the year after he released John Wesley Harding, which marked a crucial stylistic shift. 1966 was also the year he released one of his career-defining works—his electric, surrealist opus Blonde on Blonde (listed at number six on Paste's list of best albums of the '60s). The now Nobel laureate owes a huge part of his songwriting legacy and elusive icon status to that album—infusing Arthur Rimbaud's witty, observational surrealism with a revamped, funky take on the American blues tradition.
It's hard to overstate New York City's artistic and cultural importance in the 1960s. Whether it was beat poets like Allen Ginsberg or Jack Kerouac, artists like Andy Warhol, or musicians like Dylan, Joan Baez or The Velvet Underground, New York City was a hub of all things cool and important.
At the time, a fashion photographer named Jerry Schatzberg was living in New York City, where he had his own studio. By the 1960s, musicians had reached the same level of celebrity as film actors, and Schatzberg began capturing portraits of musicians and other notable figures like Jimi Hendrix, The Rolling Stones and Fidel Castro. The Bronx native found himself in the same art, fashion and music circles that have been mythologized in books for decades.
Bob Dylan was the subject of some of Schatzberg's best known portraits. Schatzberg photographed Dylan about a dozen times over a period of two and a half years, and the results are indicative of two New York City-based creatives who were both on the cusp of immensely influential work in their respective careers. The two men were both in the right place at the right time, and these kindred spirits were destined to cross paths. A collection of Schatzberg's Dylan portraits were compiled for a new photography book, Dylan by Schatzberg, out now via ACC Artbooks.
The story of how Schatzberg discovered Dylan is about as perfect and New York City-esque as you'd want it to be. "I had some friends bugging me and saying, 'You gotta listen to Dylan' and I said I would," Schatzberg says. "I got to a point where I didn't listen on purpose. Finally, I was in Paris and Nico from The Velvet Underground said, 'Have you listened to him yet?' I said, 'No, but I will Nico.' I wanted to get her off my back. I was listening to the music. I wasn't listening to the poetry at first. But once I really started listening, I got hooked on it."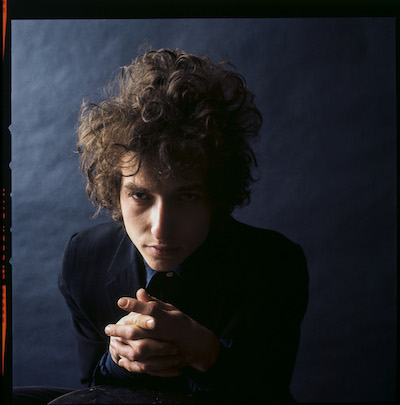 The now 91-year-old Schatzberg is incredibly sharp during our phone conversation. Since his portrait photography with Dylan, he directed about a dozen feature-length films starring Al Pacino (1973's Scarecrow), Faye Dunaway (1970's Puzzle of a Downfall Child) and Morgan Freeman (1987's Street Smart). And he's not ready to lounge around just yet—he's currently working on an exhibition taking place in a French castle on the outskirts of Paris.
He looks back on his photography sessions with Dylan fondly and still remembers his first impressions of one of rock 'n' roll's most mysterious characters. "I was quite intimidated at the beginning because I knew Dylan, I used to play him while I was working."
Much like his tale of coming across Dylan's music for the first time, Schatzberg and Dylan met each other in similar storybook fashion. "I was photographing somebody in my studio and Al Aronowitz was there, a writer of rock 'n' roll in those days in New York and a friend of Dylan's, and there was also a disc jockey. They were in the middle of a conversation while I was photographing and I said 'Hey, next time you see him, tell him I'd like to photograph him.' Thinking that Dylan won't know me but if they recommend me, it'll work. The next day I got a call from Dylan's wife," Schatzberg says.
Schatzberg was given the address of the studio where Dylan was recording Highway 61 Revisited, which turned into Schatzberg's first collection of Dylan photographs. "I guess the recommendations were good, I showed up and he was great," Schatzberg says. "He was just like one of my buddies and he immediately wanted me to hear what he was recording in the studio. Of course, I just went bananas over that and he was really great. I said to myself, photographing him in his element, which was in the recording studio, was wonderful but I wanted to have my own control. So I figured I gotta make these pictures good, so I can tell him the next time to come to my studio."
In all the 30-50 rolls of film that Schatzberg amassed of Dylan, it's the portraits from his photo studio that are perhaps the most gripping and full of personality. There are photos of a bushy-haired, smartly-dressed Dylan looking pensive but never pretentious—often looking away from the camera, covering his face or conversely, smirking at the lens like the mischievous provocateur he was.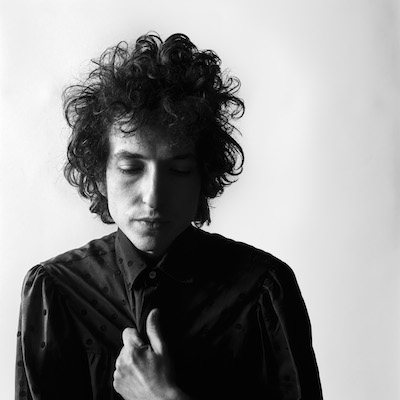 Schatzberg remembers a wonderful instance of Dylan's snarkiness. "There was a press conference and a British journalist said to [Dylan], 'Would you suck your glasses?' And I didn't quite know what he meant. I thought I knew what he meant. Dylan looked around and said, 'No, you suck my glasses." It was a stupid thing to ask. He wanted [Dylan] to put the stem of the glasses in his mouth, sort of pseudo-thinking but [Dylan] doesn't buy things like that. If you're straight with [Dylan], he's straight with you."
There was also an instance where Schatzberg was in a recording studio with Dylan and Phil Ochs, and things got a bit heated. "[Dylan] immediately put something on the record player that he had recorded. Phil didn't like it and Phil told [Dylan] because Phil didn't care. Bobby didn't like that so they were arguing with one another. But they left friends and I think they were friends for quite a while," Schatzberg says.
With a figure as unpredictable as Dylan, why did he take a liking to Schatzberg of all people? Schatzberg took photos of Dylan on many occasions and even convinced him to wear some of Schatzberg's clothes for a few snaps, but how did he gain his trust? "We probably had personalities and a sense of humor that didn't threaten the other guy," Schatzberg says. "I think when two people get together for a collaboration, it either works or doesn't work. You can't force something like that. If you were there, you'd probably see the way we acted with one another. We had a lot of fun doing these pictures. There was no jealousy. It was just two guys doing their job."
One of the best known photos of Schatzberg's storied career is the portrait chosen for Dylan's Blonde on Blonde album cover. The photo features a slightly blurred Dylan, wearing a black coat and a scarf against a brick wall background, looking a bit grizzled and without a single trace of a smile. The photo has become the stuff of legend—many journalists at the time speculated that the out-of-focus photo was supposed to represent a hallucinogenic drug trip. But Schatzberg sets the record straight.
"It was a very cold day. It was the beginning of February. He was just wearing a little jacket, so I wasn't going to put on a heavy coat, so I was also wearing a little jacket. It was really cold and a lot of [the photos] were moving. I'd say about eight of them were moving. Being so cold, I really wasn't able to control myself as much as I could. But one second I guess I just loosened up a little bit and I didn't focus properly and we were moving. As soon as [Dylan] saw that, he went right to it and said that's it. That's the one. I think he was right."
Though Schatzberg says choosing his favorite Dylan photo is like choosing his favorite child, he has a special place in his heart for the Blonde on Blonde portrait. "I very much liked Blonde on Blonde because I like the idea of thinking I could cover up his face and still get away with it, and you still know who it is," Schatzberg says.
Dylan's kinship with Schatzberg was clear. He made a point to include a photograph of Schatzberg in the inner sleeve of Blonde on Blonde, though the two have never spoken about it. Schatzberg simply interpreted it as a token of Dylan's thanks.
The photos taken in Schatzberg's studio perfectly evoke the surrealism of Blonde on Blonde. Schatzberg handed Dylan a wide array of props that had no obvious connection to Dylan, but it's the exact kind of seemingly irrational juxtaposition found in Dylan's lyrics. One page of Schatzberg's new photo book features a snap of Dylan holding pliers and a framed portrait of a woman. The adjacent page artfully features a lyric from "Visions of Johanna" ("Mona Lisa must have had the highway blues / You can tell by the way she smiles / See the primitive wallflower freeze").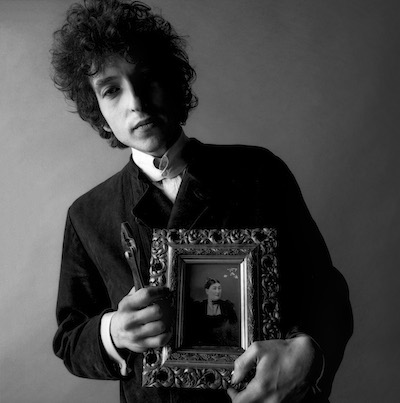 Another photo features Dylan sitting atop a red ladder with a telephone in his hands and a friend in the frame pretending to take his picture. In the book, the photo is nestled next to a lyric from Highway 61 Revisited ("Well Mack the Finger said to Louie the King / I got forty red, white and blue shoe strings / And a thousand telephones that don't ring").
Whether it was an oversized cigarette lighter, a catcher's mask or a set of house keys, Dylan takes these unremarkable props and turns them into an extension of his persona. Schatzberg doesn't attribute this strategy to some artistic masterplan—he just wanted his camera to witness Dylan's reaction to the objects. "I'd give him a prop. A set of keys or something, just to see what he'd do and he'd do something with them. I didn't find him self-conscious at all. He was in his element," Schatzberg says.
In the summer of 1966, Dylan was in a motorcycle crash that resulted in an eight year hiatus from touring. Consequently, Schatzberg's interactions with Dylan were few and far between, and their paths began to diverge. Suddenly, the man who witnessed Dylan getting booed at Forest Hills for going electric, who took some of Dylan's most iconic photos and was considered part of Dylan's gang during possibly the most artistically fruitful run of his career, was no longer a part of Dylan's life.
"He dropped out for about two years and I started making films. The next time that I saw [Dylan], I already made three films," Schatzberg says. "[Dylan] always wanted to make films and he started questioning me. [Dylan] said, 'How did you get to do that?' I said, 'Well, I had this story that I wanted to tell. And I just worked on it. I had a screenplay and I started putting it together and it worked.' [Dylan] would question me, 'Yeah, but how did you know what to do with the camera?' 'You learn. You ask people questions. You hire good people.' And at one point, I did about seven or eight commercials, which I hated, so I just stopped doing them. And [Dylan] said, 'You think I ought to do commercials?' I told him, 'No, I don't think you ought to do commercials.'"
Though Schatzberg still keeps in touch with Dylan's manager, he hasn't talked to Dylan since the early '70s. He contemplated taking present-day pictures of Bob Dylan, but acknowledged that Dylan's current aesthetic is several worlds away from his mid '60s look. "At one point, I thought maybe it would be interesting to shoot him again. And I mentioned it to Jeff Rosen, his manager. And he said, 'Oh, that's a great idea,' but it was never followed through. But I thought maybe at that time, I don't know if I would've got anything decent. He seems like it's his passion to look like an old cowboy. It's probably not what I would've liked to do," Schatzberg says.
Dylan by Schatzberg is a time capsule of a moment when two of the finest artists to ever call New York City home joined forces for an immortal collection of photographs. Here's Dylan at one of his artistic peaks, toying with the camera lens just as much as he toyed with his audiences. And here's Schatzberg, who got along with Dylan like a close friend or brother and was able to knock down Dylan's defense mechanisms and distill the enigma of Dylan into a series of images that continue to resonate with art and music fans alike.
Dylan by Schatzberg is available now via ACC Art Books.