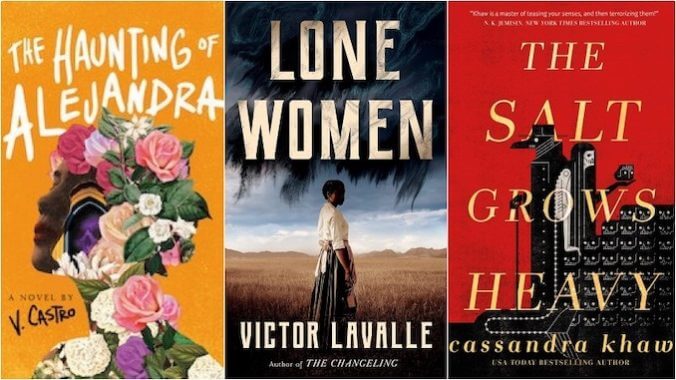 A new year means it's time to look back on the best stuff you read last year, set new reading goals for the 12 months ahead and, of course, look forward to all the new books that'll be stuffing your shelves.
If you're a horror fan, 2023 looks to be just as fruitful and fun as 2022, with new books from some of the biggest names in the genre right now, more scary reads from emerging authors, and even some very promising horror debuts. Here are 15 horror novels coming this year that we're already adding to our 2023 to-be-read pile.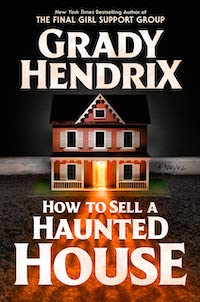 How to Sell a Haunted House by Grady Hendrix
Release Date: January 17 from Berkley
The author of The Southern Book Club's Guide to Slaying Vampires and The Final Girl Support Group returns with another great title and another great horror subgenre to explore.
How to Sell a Haunted House follows Louise, a woman who returns home to Charleston after the sudden death of her parents to deal with their cluttered house and a complicated relationship with her brother. But the house is full of more than just mementos, and Louise is about to find out that letting go of her family's past is more difficult than just cleaning out an old house. Like all of Hendrix's novels, it promises a stunning blend of horror, heart, and humor.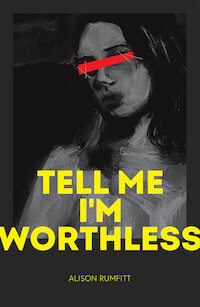 Tell Me I'm Worthless by Allison Rumfitt
Release Date: January 17 from Tor Nightfire
One of the year's most-hyped horror debuts, Tell Me I'm Worthless follows a woman named Alice who is haunted by what happened in an abandoned house with her friends three years ago.
Now, that haunting is back, as Alice and her friends must return to the house that changed them forever, and collect someone they left behind. If the house lets them, of course. With rave reviews already pouring in, we can't wait to read this book.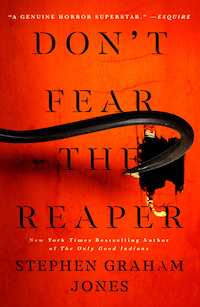 Don't Fear the Reaper by Stephen Graham Jones
Release Date: February 7 from Gallery/Saga Press
Modern horror master Stephen Graham Jones returns to the world of My Heart is a Chainsaw with this much-anticipated sequel.
Jade Daniels returns to Proofrock, Idaho after her prison sentence is overturned and finds the town bracing for a harsh winter storm just as a new killer is stalking the mountain. Jade may have tried to move on from the past tragedies of her town, but Proofrock still needs final girls, and the second chapter might end up even more emotional and haunting than the first.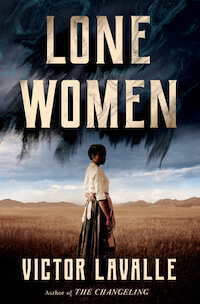 Lone Women by Victor LaValle
Release Date: March 21 from One World
The genre-bending, poetic brilliance of Victor LaValle is back in novel form this year with Lone Women, a tale of a woman seeking a new life in the American West of the early 20th century.
Fleeing California to become a homesteader in 1915 Montana, Adelaide carries with her a steamer trunk that, when unlocked, leads to mysterious disappearances everywhere she goes. What dark secret does she harbor, and how will it change the new frontier of her life? Whatever the answer is, we know it will be rendered with all the style and power of one of our finest genre masters.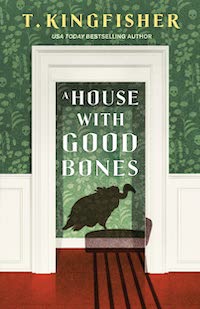 A House with Good Bones by T. Kingfisher
Release Date: March 28 from Tor Nightfire
After breaking through to a new level of audience with last year's hypnotic What Moves the Dead, T. Kingfisher is back in 2023 with a new take on haunted houses that begins with Sam, who's excited to go home for a visit with her mother. What she finds when she gets there, though, is far removed from the warm house she once knew.
What's changed in her mother's house, and more importantly, what's changed in her mother? We can't wait to find out what elegant spell Kingfisher will weave this time.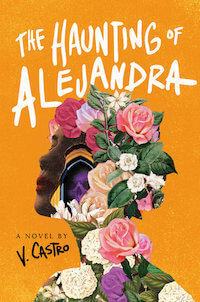 The Haunting of Alejandra by V. Castro
Release Date: April 18 from Del Ray
The fierce imagination of V. Castro has given us recent genre successes like Queen of the Cicadas and Out of Aztlan. Now, with her next novel, Castro turns her storytelling powers on the legend of La Llorona, and the woman the spirit follows.
Haunted by La Llorona and the ghosts of her own past, Alejandra goes looking for answers, and finds a legacy of not just darkness, but strength. Castro is one of the most exciting genre authors on the scene right now, and this might be her most powerful book yet.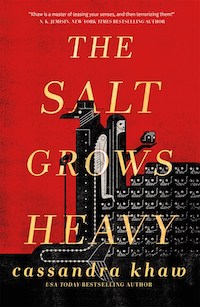 The Salt Grows Heavy by Cassandra Khaw
Release Date: May 2 from Tor Nightfire
The author of Nothing But Blackened Teeth returns with a novel packed with ambition, magic, and potentially horrifying power. The Salt Grows Heavy follows a refugee mermaid venturing out into the forest with a mysterious doctor, where they find an uncanny village with a dark taste for violence at its heart.
Already packed with mysteries in its premise alone, The Salt Grows Heavy promises to be another Khaw story in which we can get deliciously lost.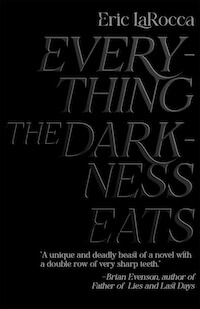 Everything the Darkness Eats by Eric LaRocca
Release Date June 6 from CLASH Books
After taking the horror world by storm through short fiction and novellas like Things Have Gotten Worse Since We Last Spoke, Eric LaRocca makes his novel debut in 2023 with this tale of darkness in a small New England town.
Part exploration of the cruelty of bigotry, part occult thriller driven by strange disappearances and even stranger motives, it promises to bring all the beautiful darkness of LaRocca's shorter fiction into a new frontier.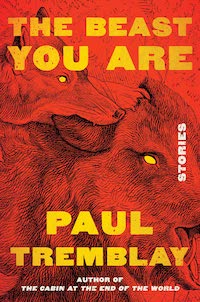 The Beast You Are: Stories by Paul Tremblay
Release Date: July 11 from William Morrow
Though he's best known for novels like A Head Full of Ghosts and The Cabin at the End of the World, Paul Tremblay is also a gifted practitioner of short fiction, as anyone who read his Growing Things collection already knows.
Now, fresh off the success of his 2022 novel The Pallbearers Club, Tremblay's back with a new collection of short fiction, including the novella-length title story and much more. It promises to be another captivating showcase of the author's top-of-the-genre talents.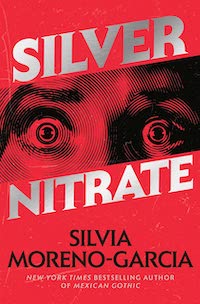 Silver Nitrate by Silvia Moreno-Garcia
Release Date: July 18 from Del Ray
Silvia Moreno-Garcia has a knack for period horror and incisive explorations of various subgenres, and with Silver Nitrate she's conjured one of her most ambitious concepts yet.
Set in 1990s Mexico City, the book follows a sound editor and her best friend, a soap opera actor, as they encounter a filmmaker harboring a dark secret, a story of cursed film with ties to Nazi occultism that could change all of their lives. It has all the makings of another Moreno-Garcia classic.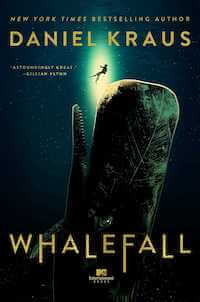 Whalefall by Daniel Kraus
Release Date: August 8 from MTV Books
Daniel Kraus has spent years proving himself as one of horror's most dedicated and versatile authors, and this year he's bringing us what might be his most ambitious novel yet.
The story of a scuba diver who gets swallowed by a whale and must race against time to escape before his oxygen runs out, Whalefall sounds like a dizzying blend of high-concept adventure fiction and emotional survival horror. In other words, another must-read from Kraus.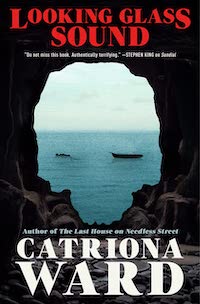 Looking Glass Sound by Catriona Ward
Release Date August 8 from Tor Nightfire
Compared by its publisher to stories like Stand by Me, the next novel from Little Eve author Catriona Ward follows a writer attempting to compose his final book, a journey back into his own childhood about friendships forged and horrors experienced. But the more Wilder Harlow ventures back into his past, the more he begins to suspect that he's no longer in control of his own story.
One of horror's finest stylists digs deep for a book about the nature of stories, and what happens when they take on a life of their own.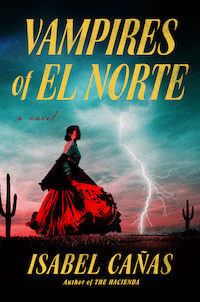 Vampires of El Norte by Isabel Cañas
Release Date: August 29 from Berkley
After delivering one of 2022's best horror debuts with The Hacienda, Isabel Cañas returns this year with a supernatural western set amid the Mexican-American War of the 19th century.
As the title suggests, Vampires of El Norte follows the daughter of a rancher whose home is plagued by creatures of the night, but also by aggressors from the Northern border. There's no telling which one will be more frightening, but we can't wait to find out.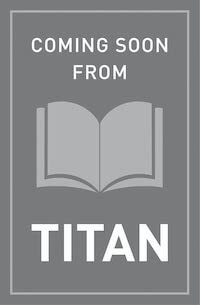 A Light Most Hateful by Hailey Piper
Release Date: October 10 from Titan Books
Hailey Piper might be the reigning queen of great horror titles, and now the author of Queen of Teeth and No Gods for Drowning is back with yet another instantly compelling new book.
Set in a quiet Pennsylvania town, A Light Most Hateful follows a young runaway who must reckon with her own past even as a massive storm washes a monster into her community, enslaving the locals and leaving her fighting to survive. A great title, a great concept, and Piper's elegant prose all in one package. Sign us up.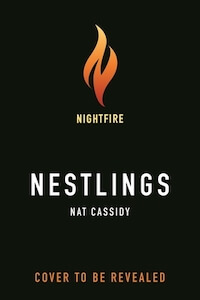 Nestlings by Nat Cassidy
Release Date: October 31 from Tor Nightfire
The author of Mary: An Awakening of Terror is back this year with his second-novel, a blend of Rosemary's Baby and Salem's Lot that promises to explore another dimension of his emerging horror talents.
Nestlings follows a couple and their new baby as they land a once-in-a-lifetime opportunity: A home in an exclusive, elegant New York apartment building. Naturally, strange things soon start happening, including marks on their baby that the couple can't explain. If you read Mary, you know this should be on your can't-miss list for this year.
---
Matthew Jackson is a pop culture writer and nerd-for-hire who's been writing about entertainment for more than a decade. His writing about movies, TV, comics, and more regularly appears at SYFY WIRE, Looper, Mental Floss, Decider, BookPage, and other outlets. He lives in Austin, Texas, and when he's not writing he's usually counting the days until Christmas.