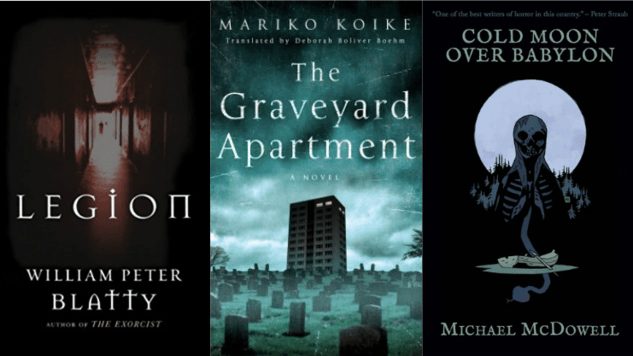 Here's an understatement: the '80s were kind to the horror genre. Both on film and on the paperback spinners, horror flourished during the Reagan decade, as exemplified by Stephen King's prolific output during the period. Unfortunately, King is one of the few authors whose output survived the ensuing horror bust, as the genre shrank back into its niche status and specialty publishers shuttered, leaving some publishing rights in limbo for years. That's why King's name is absent from the list below, along with horror perennials like Clive Barker and Dean Koontz. Not every novel below comes from a lost legend—several of these authors pushed through to contemporary success—and not all of them conform to the salacious paperback scene that inspired Grady Hendrix's Paperbacks From Hell, but each of them first hit shelves between 1980 and 1989 and are worth the attention of any confessed horror hound.
Two additional disclaimers: horror was quite male-dominated during the '80s, and nearly every title below had a much cooler original cover.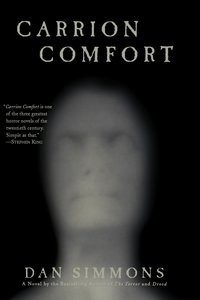 1. Carrion Comfort by Dan Simmons
Dan Simmons survived the horror bust just fine, spending much of the '90s on his Hyperion Cantos sci-fi tomes before finding renewed horror success in this millennium with Drood, The Abominable and The Terror (the latter of which will soon debut as a TV show from AMC). Carrion Comfort, a doorstopper in Simmons' typical fashion, proves that it wasn't just Stephen King who harbored an unusual fascination with psychics in the '80s. The novel spans time periods and revolves around (largely immoral) people with "The Ability," a psychic power that makes Carrie's telekinesis look like a parlor trick. "The Ability" allows these select few to completely control others, even at a great distance—a horrific possibility than Simmons uses to great effect across real-world history spanning from Nazi Germany to John Lennon's assassination.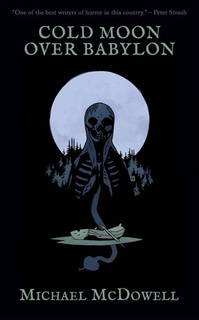 2. Cold Moon Over Babylon by Michael McDowell
Cold Moon Over Babylon isn't Michael McDowell's scariest novel (that's The Elementals) or his most exemplary (that'd be the expansive Blackwater saga, finally back in print this year). What it is, though, is a pitch-perfect example of '80s horror, propulsive and shocking as filtered through McDowell's talent in capturing Southern life. The town of Babylon begins to sour after an innocent 14-year-old girl is raped, murdered and left to rot in a river, and the eerie happenings won't stop until the monster who did it is brought to bloody justice. Bonus points: Valancourt Books' reissue features a haunting new cover by Hellboy creator Mike Mignola.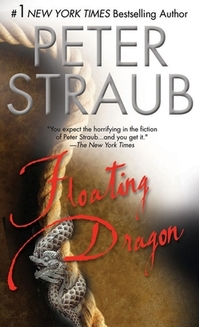 3. Floating Dragon by Peter Straub
Peter Straub is one of the more popular novelists on this list, thanks to works like Ghost Story and his collaborations with Stephen King. Floating Dragon isn't one of Straub's best-remembered books, but it's a worthy read in the wake of It's renewed popularity. King's clown-faced magnum opus hinges on a recurring evil that plagues a small town every 30-ish years, committing child murders and then retreating. Floating Dragon also hinges on a recurring evil that preys on children every 30-odd years—and it precedes It by a few years. King's novel is superior, but Floating Dragon is a time capsule of '80s horror favorites: a child psychic, ancient evil in a small town and sneaky sci-fi government malfeasance.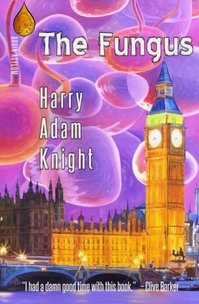 4. The Fungus by Harry Adam Knight
The Fungus isn't Harry Adam Knight's best book, but it's one of the only novels from the British author still in print. And it's noteworthy for its sensationalist take on invasive spore decades before The Last of Us and The Girl With All the Gifts would popularize the premise. The best example of Knight's '80s output is Carnosaur, a rampaging dinosaur tale that inspired a pair of atrocious Roger Corman-produced films. In the absence of affordable ways to read that giant-lizard tale, The Fungus is a solid way to experience Knight's action-forward approach to the apocalyptic horror boom. Rather than meditate on the existential threat of a mushroom-borne apocalypse, Knight dives right into the oozy applications of weaponized fungus.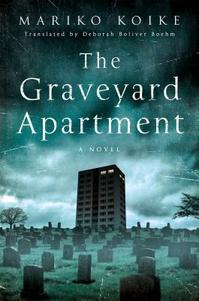 5. The Graveyard Apartment by Mariko Koike
The best-known Japanese horror novels in the English market—Ring, Parasite Eve, Audition—all hail from the '90s and are tangled in American minds with the "J-horror" boom precipitated by films like The Ring and The Grudge. Mariko Koike's 1986 novel The Graveyard Apartment, which finally received an English translation in 2017, precedes both trends. As a result, some of its storytelling may feel dated to American readers: a young family moves into a seemingly ideal apartment building that happens to be bordered on three sides by a graveyard, a crematorium and a Buddhist temple, so it's little surprise when supernatural events start bubbling up. As with many Japanese horror staples, The Graveyard Apartment relishes slowly mounting dread and vengeful ghosts. Few of Koike's novels are available in English, which makes The Graveyard Apartment a fascinating look at the Japanese horror scene in the '80s.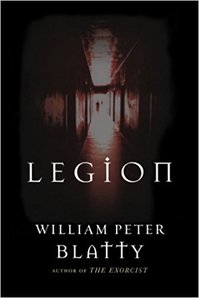 6. Legion by William Peter Blatty
William Peter Blatty unfortunately passed in 2017, leaving behind one of the most important legacies of horror in the modern age with his novel (and screenplay adaptation of) The Exorcist. Blatty's follow-up is underrated as both a novel and a film (directed by Blatty himself), likely because it deviates from The Exorcist's confined horror to become more of a detective thriller with sacrilegious themes. Legion does loop back to the events of The Exorcist, but its chief concern is a Zodiac-Killer-inspired rash of slayings and the confounding clues that surround them. Protagonist Lieutenant Kinderman allows Blatty to philosophize a bit more freely than he did in the pages of his breakthrough novel, which helps Legion stand out from under the shadow of its intimidating predecessor.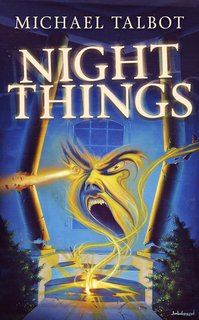 7. Night Things by Michael Talbot
Like Michael McDowell, Michael Talbot was an openly gay horror author who passed away at an early age and whose most popular works fell out of print during the '90s. Talbot's publishing legacy shifted in the last decade of his life to metaphysical nonfiction, but his early horror efforts, including vampire touchstone A Delicate Dependency and haunted-house chiller Night Things, have thankfully come back into accessibility in recent years. Night Things isn't merely about a ghost haunting the halls of an old mansion, though—the lake house at the center of the novel is a labyrinthine creation taunting protagonist Lauren Montgomery's family with hidden rooms, doors that open to nowhere and a macabre secret hidden at its center. Fans of Mark Z. Danielewski's House of Leaves and fellow '80s scribe Jack Cady's The Well should appreciate navigating this maze.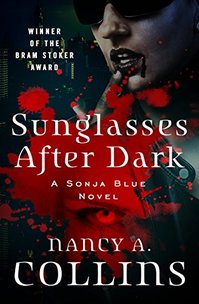 8. Sunglasses After Dark by Nancy A. Collins
As with Mariko Koike's The Graveyard Apartment, contemporary readers tackling Nancy A. Collins' Sunglasses After Dark for the first time may find it derivative of the many books that followed in its stead. Collins is a titan in the urban-fantasy genre, and this debut (which earned her a Bram Stoker Award) introduces her rough-and-tumble half-human, half-vampire protagonist Sonja Blue. For as cliché as that might sound in 2017, punk day-walkers weren't a dime a dozen in 1989, and Collins' take on the premise still stands head-and-fangs above much of what came later. Urban fantasy is often snubbed by fans of "serious horror," but anyone invested in the genre should consider checking out this foundational text.
One word of warning: the current edition has been revised and expanded by the author, and, as if often the case, the extra text slows rather than enhances the narrative.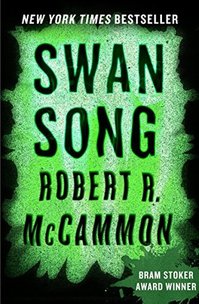 9. Swan Song by Robert R. McCammon
Robert R. McCammon was one of the most successful and prolific horror authors of the '80s and early '90s, before an editorial dispute prompted him to take a decade-long hiatus from writing. Swan Song, which tied with Stephen King's Misery for a Bram Stoker Award for best novel, is a 960-page magnum opus of apocalyptic fiction that feels a bit too familiar in 2017. As the novel opens, various countries have already obliterated themselves in nuclear fire, and the United States and Russia are locked in a tensely escalating standoff. Once the bombs begin to fall, McCammon follows several motley bands of survivors, including "Swan," a young girl who may have restorative powers necessary for mankind to emerge from the nuclear winter. Although not as widely read as King's The Stand, Swan Song is one of the finest examples of apocalyptic fiction (even if it hits too close to home today).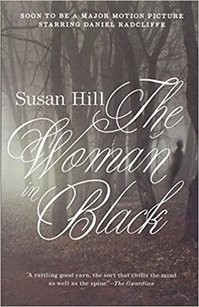 10. The Woman in Black by Susan Hill
The biggest tonal outlier on this list, Susan Hill's The Woman in Black is crafted like a traditional gothic novel, and could likely fool readers into thinking that Hill is a few hundred years older than she truly is. Published in 1983, The Woman in Black is best known today for inspiring one of the longest-running plays in London's West End (and a Daniel Radcliffe movie). Structured in the classic British form of a story told around a fireplace, Hill's short '80s anachronism chills thanks to its ominous titular figure, who stalks a house on the foggy moors and foretells the death of children. The Woman in Black may not feel like a quintessentially '80s horror novel, but it's an excellent reminder that, even at the peak of its copycat boom period, the genre refused to be pigeonholed.
---
Steve Foxe writes comics, comics journalism and licensed children's books. He is the editor of Paste's comic section and lives in Queens, where he tweets about comics, horror movies, gay stuff and cats at @steve_foxe.