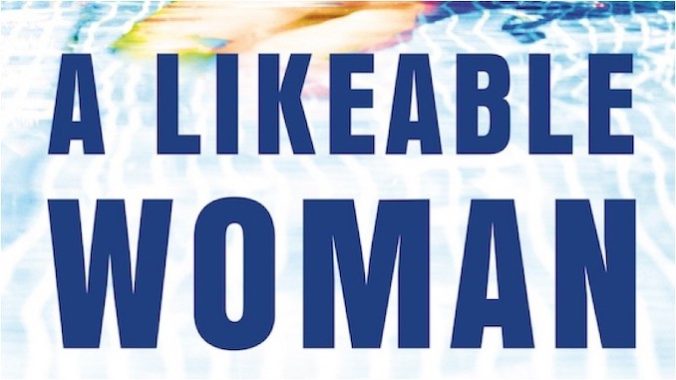 Prepare your summer 2023 reading lists: Author May Cobb has a new book arriving next year, smack in the middle of peak pool season.
If you know Cobb's work, you know her novels have a delicious summertime popcorn thriller feel: Propulsive, full of unexpected twists, and with more than a little spicy sexiness thrown on top. The sort of story you accidentally find yourself devouring in an afternoon, simply because it's so easy to promise yourself you're only going to read one more chapter. (And then immediately break that promise in order to read one more.)
Her next book, titled A Likeable Woman promises to be an even darker and more emotional ride. Described as Real Housewives meets Billions by way of Jackie Collins, the story follows a woman who returns to her affluent hometown to unravel the secrets of her mother's death and finds herself in increasing danger the closer she gets to discovering the truth. Full of flawed and nuanced characters, the book aims to explore the struggles of modern womanhood and dysfunctional family drama alongside its compulsive central mystery.
Here's how the publisher describes the story.
After her troublemaker mother's mysterious death, Kira fled her wealthy Texas town and never looked back. Now, decades later, Kira is invited to an old frenemy's vow renewal party. Though she is reluctant to go, there are things calling her back . . . like chilled wine and days spent by the pool . . . like her sexy childhood crush, Jack. But, more importantly, it's the urgent texts from her grandmother who says she has something to give Kira. Something about her mother's death, something that looks an awful lot like murder.
When her grandmother gives Kira a memoir that her mother had been working on before she died, she is pulled into the past and all of the sizzling secrets that come along with it. With few allies left in her gossipy, country club town, Kira turns to Jack for help. As she gets closer to what—and who—might have brought about her mother's end, it becomes clear that someone wants the past to stay buried.
And Kira might be next.
While A Likeable Woman won't officially hit shelves until July 11, 2023, we're thrilled to be able to exclusively reveal its cover for you right now.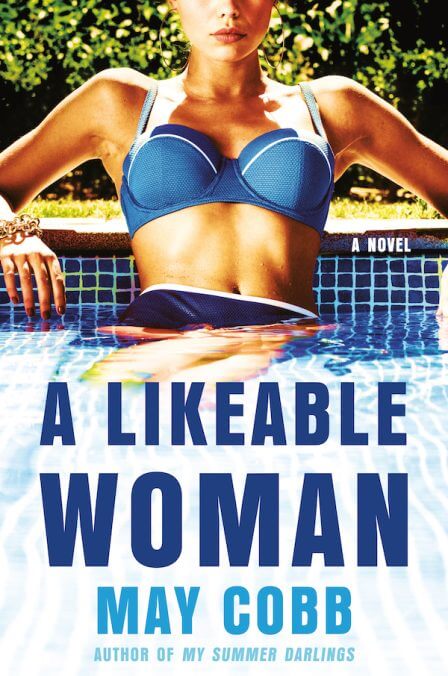 We even had the chance to chat with Cobb herself and get a brief preview of A Likeable Woman's story, how it compares to her other books, and her love of all things Texas. Read on, and start getting excited about next summer!

Paste Magazine: What can you tell us about A Likeable Woman? Can you preview the story a bit for our readers?
May Cobb: A Likeable Woman features a dual narrative, a book within a book, and is about 30-something, Kira, who fled her affluent East Texas town decades ago after her mother, Sadie, died. Kira was in her teens at the time, and though everyone else around her insisted that Sadie had committed suicide, Kira never believed it. Now, she's beckoned; she receives an invitation to a frenemy's vow renewal, and a slew of texts from her wealthy, paternal grandmother which lure her back home with the promise of being given something secretive her mother left behind, containing possible clues about her death, an unpublished memoir.
Paste: How do you think A Likeable Woman compares to your other novels? In what ways is it different?
Cobb: A Likeable Woman is my most emotionally-wrought thriller to date. When I was writing it, I set out to challenge myself to cook up a closed-circle mystery in the vein of say, Lucy Foley, and I really wanted to probe dysfunctional family dynamics and long-held family secrets.
It's similar to my first three in that it takes place in the lush but eerie East Texas woods, and deals with issues of power, wealth, murder, and sex. But for this one, I went deeper into the mother-daughter relationship between Kira and Sadie and how art, and also grief, can bind us together, even across the boundaries of time.
Paste: I've heard you mention before that A Likeable Woman is kind of a tongue-in-cheek title—how so, would you say?
Cobb: Ha! Yes. Well, to put it delicately, both The Hunting Wives and My Summer Darlings feature posh women behaving badly, sometimes very badly. And maybe there was a tiny bit of backlash from some readers who voiced that my female characters aren't likeable enough. So I wanted to play with the notion of "likeability" here, which is something that's rarely ever discussed when it comes to male characters.
Sadie is an artist, and something of a rebel in her small suburb, constantly chafing at the constraints of being hemmed in as a housewife in a small, suffocating, Tupperware-toting neighborhood. I feel like she's very root-worthy, but her fellow female (and male) characters judge her pretty harshly, which ultimately leads to her demise. As for Kira, she is my most likeable female character to date. She's been robbed of her mother, who was also her best friend, and her life has been all but frozen in place since that tragedy occurred. Now, returning home to finally investigate and dig up the truth, she finds danger lurking at every turn. Even though she's very much outside the box—she herself is an artist, albeit a lapsed one—she's not as openly provocative as my previous female characters and I hope that, along with Sadie, readers will be rooting for her from the first page to the last.
Paste: One of my favorite things about your books is how you delve into the complicated nature of female relationships, whether in terms of friendships or blood relations. Talk to me about why those themes are so important to you and how/whether that also plays into this book.
Cobb: I love this question! And yes, I'm endlessly fascinated by female power dynamics and twisty, toxic female relationships. This really all just goes back to my teenage obsession with the movie, Heathers—which is so satirical in its portrayal of seriously messed-up high school female friendships—but also, so jarringly accurate. There's something so engrossing to me about how very complicated female relationships can be—the pecking order, the shifting of power, the manipulation—that I can't quite get away from.
Again, this book in many ways is more grounded in my portrayal of female characters, yet I hope it goes into female relationships on an even deeper level—the power struggle of Kira with her grandmother, Granny Foster, a sharp-tongued master manipulator, Kira's tug of war with her estranged sister, Katie, who can be very toxic, and finally, Kira's return home and to her group of "friends," which is like stepping into the lion's den.
Paste: I also love your fascination with Texas and the extremely unique ways that the specific peculiarities of Southern life can shape the people who grew up there (I'm from Richmond, Virginia, which admittedly has nothing on Texas Southerners, I'm sure, but still—I get it!). What do you find so interesting about this particular part of the country?
Cobb: Ha! Yes, you do get it, being from the South! And thank you! Though I live in Austin, growing up in East Texas is very much part of my DNA and in addition to being very Stephen King-esque and noir in terms of setting, there's a wealth of captivating characters who live there!
In Longview, Texas, where I'm from, it's this interesting mix of rural—nearby farmland and ranches—and extreme wealth due to oil money and it makes for an intense and interesting environment, especially one in which to set a thriller. And I'll just leave it at this: there's a meme floating around that goes something like this: "When you've pissed off a Southern woman but she tells you everything is 'just fine,' she's already figured out where to bury your body."
Paste: What's the one thing you want to make sure readers know about this book?
Cobb: That I absolutely loved writing it, especially the suspense part—creating different suspects and red herrings—and also how deeply personal these themes are for me. I hope all readers will see little bits of themselves in these characters, who still speak to me, every single day.
A Likeable Woman will hit shelves on July 11, 2023.
---
Lacy Baugher Milas is the Books Editor at Paste Magazine, but loves nerding out about all sorts of pop culture. You can find her on Twitter @LacyMB.