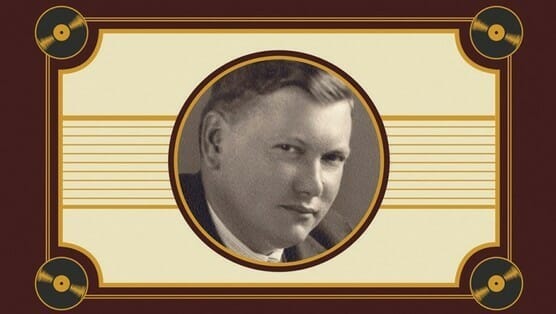 In his posthumously published memoir, The Mayor of MacDougal Street (2006), folk musician Dave Van Ronk reflects acerbically on where he and his contemporaries in the Greenwich Village folk revival of the 1950s and 1960s fit in the continuum of American folk music, and the presumptive divisions between originators and commercial performers.
"I was typed as a blues singer back in the 1950s," Van Ronk writes. "A lot of my material comes out of the blues tradition, but overall I have more in common with someone like Peggy Lee or Blossom Dearie than I do with Mississippi John Hurt or the Reverend Gary Davis."
Like other folksingers of his era, Van Ronk acknowledged that he made his first connection with Hurt, Davis and other "emissaries of a vanished, mythic age" through a six-LP compilation of decades-old recordings of rural musicians called The Anthology of American Folk Music. Re-released on CD in the 1990s, today the set bears the somewhat misleading title Smithsonian Folkways Recordings, as if the collected recordings were created as historical documents or future museum pieces rather than studio recordings packaged to sell.
Certainly, the preservationist/folklorist impulse of turn-of-the-century "songcatchers" and later musicologists like John and Alan Lomax, who trekked the hills of Appalachia and drove the dusty roads of the Mississippi Delta in search of authentic rural American musical styles, work songs, field hollers and ballads to document and transcribe, contributed a great deal to the survival of traditional American music. But the old 78s that inspired the reverence of future folkies on the Anthology of American Folk Music comprised not field recordings, but commercial releases recorded to capitalize on the market for "race" (rural black) and "hillbilly" (rural white) records as the music industry explored new directions in the 1920s and 1930s.
No one blazed that trail as adventurously, aggressively, profitably or indelibly as legendary A&R (artists & repertoire) man Ralph S. Peer, the subject of a compelling and eminently readable new biography by Barry Mazor. We know Mazor as a veteran music writer best known for his biography of one of Peer's signature discoveries, "Singing Brakeman" Jimmie Rodgers, revered today as the "father of country music."
Mazor reconstructs a fascinating parallel history to the romanticized roots-music story of field-recording folklorists. In it, Peer, a music business visionary, nimbly straddled the line between authenticity and commercial appeal, brought credibility and viability to newfound markets for race and hillbilly music, and simultaneously pushed those outsider music genres—and their leading proponents—toward the cultural mainstream.
Peer is best known as the "organizer: of the Bristol Sessions, two heady weeks of on-location recording in Bristol, Tennessee, in the summer of 1927 now widely regarded as "The Big Bang of Country Music" (so described by historian Nolan Porterfield). Peer defined and legitimized untested markets for "down home music." He also brought song publishing front and center, fostering sustainable and remunerative careers for himself and many of the artists he discovered through decades of constant flux and volatility in the music business, and the national and world economies of the mid-20th century.
However apt a description of the enduring impact of the legendary Bristol recording sessions, "Big Bang" hardly does justice to the process and methods—years in development—that made the Bristol Sessions possible and helped launch the careers of the Carter Family and Jimmie Rodgers, along with more than a dozen other first-time rural recording artists.
A Kansas City native, Peer signed on as assistant general sales manager for the New York-based Okeh Recording Company in 1918, and scored his first race music smash hit with blues singer Mamie Smith's "Crazy Blues" in 1920. While reports of Peer's distaste for that record (he reportedly called it "the worst record ever made") most likely have been taken out of context (according to Mazor), Peer's connection to the music he discovered and recorded sprang less from personal affinity than sales strategy.
Adapting a phrase attributed to turn-of-the-century baseball legend Wee Willie Keeler, who advised other batters to "hit 'em where they ain't," Peer pursued the untapped race and hillbilly markets because no one else sold records in those areas. Mazor places Peer's strategy in the context of the music industry at that time: "Where, then, would you have found engaging American roots music on record as Peer's work at Okeh began—music recorded in the performance style of its originators, reflecting the flavor of the region and people it came from?"
Mazor chronicles Peer's travails and experiments before Bristol that laid the groundwork for those watershed recording sessions. In the seven years between "Crazy Blues" and Bristol, Peer cut what's generally acknowledged as the first 'country' record, Fiddlin' John Carson's "The Little Old Log Cabin in the Lane." He also laid down work by Virginian guitarist-singer-songwriter Ernest Stoneman, who would be instrumental in scouting and assembling the breadth of talent Peer recorded in Bristol.
The hit-and-miss nature of recording unknown rural musicians at this time often meant bringing them to record in New York. This proved costly and wasteful when the sessions didn't pan out. But given the primitive, "practically handmade" state of portable recording equipment in 1923, as Mazor puts it, Peer couldn't simply add "…and record 'em where they are" to "hit 'em where they ain't" and arrive at a formula for success.
The technological challenges (and frequent disappointments) of recording music for commercial release in makeshift temporary studios underscored another difference between Peer's efforts and those of itinerant folklorists. Mazor explains, "This relatively transportable professional technology, it should be understood, was entirely different in precision and function from the 'fits in a car trunk' recording machines folklorists such as Robert W. Gordon and John and Alan Lomax took on the road a few years later to document music makers in the field for the U.S. Library of Congress. The folklorists were simply looking to keep an aural record, quite literally, of what they found—for aural documentation. Commercial release was not a goal, and the small units they used could capture what they needed for that."
By the time Peer arrived in Bristol in 1927, he had much-improved recording equipment, a new company affiliation (the much-larger Victor Talking Machine Company, soon to become RCA Victor), and a growing network of scouts and local contacts with radio stations and record stores. This network helped him maximize the talent he could audition and record in his temporary recording studio in a town nestled in the foothills of the Appalachians.
Mazor entertainingly relates the conflicting accounts of what brought the Carter Family and Jimmie Rodgers, future stars, to Peer's presence. He tells of the recording conditions that yielded enduring, star-marking classics like "Bury Me Under the Weeping Willow," "The Storms Are On the Ocean" and "Sleep, Baby, Sleep." Mazor also explains the beginnings of longstanding relationships that emerged from these sessions, in which Peer would serve as manager, publisher and recording adviser to the Carters and Rodgers, monumentally successful acts.
The method that Peer brought to these recording sessions demonstrated how his strategies for success in the music industry had evolved before he came to Bristol, and the essential role he would carve out for himself in the careers of his new charges and the artists with whom he would work in the future.
Peer's carefully developed methods undercut the "Big Bang" theory of Bristol, and they help define commercial roots music as a thing apart from Library of Congress recordings, separated by more than applied technology. From the outset, Peer made it clear to A.P. Carter, for example, that he aimed to record not just 78s he could sell, but songs he could copyright. As Peer explained later, recalling not just Bristol but the tack he took with all new artists, "They would come to me, people who could play guitar very well, and sing very well—and I'd test them … 'Do you have any music of your own?' That was the test."
By setting these parameters from the outset, Peer effectively passed along the role of songcatcher to Carter, who spent much of his subsequent career in search of unpublished songs he could collect, customize, copyright, and record. Peer insisted on concision; Mazor captivates with his explanation of how Carter, at Peer's insistence, recomposed from its rambling folk rudiments "The Storms Are On the Ocean" into a radio-ready, verse-chorus-verse record. While John Lomax might transcribe 72 verses of "Stagolee" (and capture essential cultural history in the process), Peer demanded that any song he recorded be structured to sell.
Through the ensuing decades, Peer would focus increasingly on the publishing side of the record business. He established a profit-sharing royalty model with song composers and adhered to it assiduously, never resorting to the underhanded practices of other non-songwriting music publishers who routinely gave themselves credit for others' compositions.
Far beyond the country-centric Bristol sessions, Peer recorded and published a wide array of legendary artists, ranging from Louis Armstrong (who made his first recordings as a bandleader with Peer) to Fats Waller to Bill Monroe to Buddy Holly. In the 1940s, Peer pioneered the recording and publishing of Latin American artists, such as Mexican singer-songwriter and actor Agustin Lara. He also built a worldwide publishing organization that represented the international interests of a number of composers published by Peer's Southern Music, or other companies in the United States.
Hoagy Carmichael (composer of "Stardust," "Heart and Soul," and "Georgia On My Mind," among others) worked with Peer for a few years but eventually left Peer's publishing outfit in search of a better royalty deal … one he never found. Reflecting recently on songs his father later composed under a "fully sold, work for hire" deal with Paramount Pictures, Carmichael's son Bix says, "I wish those were Peer songs! At least Dad was with Peer when 'Georgia on My Mind' came out, and thank God for that."
In describing both the eventual arc of Peer's career and the conscious directions in which he pursued new styles and pushed the music he discovered, Mazor raises the question of where commercial roots music falls in the folk art/pop art/high art spectrum, and whether such distinctions really mattered to the artists who created it. He also convincingly dispels the revisionist notion that Peer (along with other audience-seeking A&R men of his time) marketed records in the hillbilly and race categories with the expressed intention of segregating music sales (even if, in some cases, that proved an unintended consequence).
Mazor's book rolls along at a swift and radio-friendly tempo, supplying invaluable detail on Peer's achievements and the vision that drove them. Along the way, Mazor convincingly debunks the myth of Peer as a slick New Yorker who condescended to his country clients.
What's more, the book documents how records created to make money made history, and how one man's prescient understanding of music publishing helped build careers that initiated and inspired a century of indelible American music.
Steve Nathans-Kelly is a writer and editor based in Ithaca, New York.