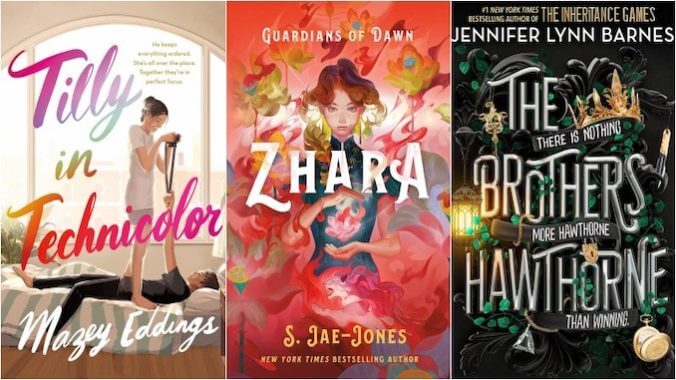 NeNot too long ago, August was seen as a fallow time in the publishing industry. New releases were scarce, and booksellers and readers alike were all basically stuck waiting, mentally preparing themselves for the onslaught of titles sure to arrive in September. (Fall reading guides! End-of-the-year previews! Early Christmas preparation!) 
Thankfully, that trend seems to be changing—whether that's because someone somewhere realized people still have time to read in the dog days of summer or because Fall's impending list of titles has simply become so massive that it's backing up into August too. What I'm saying is, there's probably a reason that the last Tuesday of this month is just as stacked—and possibly more so—than any other across the course of the whole summer. Luckily, for those of us that enjoy YA titles, we're positively spoiled for choice throughout August, with buzzy sequels, new books from established favorites, and exciting debuts arriving weekly. 
Here are our picks for the best YA books hitting shelves this August.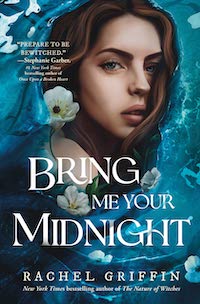 Bring Me Your Midnight by Rachel Griffin
Release Date: August 1 from Sourcebooks Fire
Why You'll Love It: A lush and witchy romantic YA fantasy about a young teen's struggle to reconcile her own desires with her duty toward the coven she loves. The bones of this story will feel very familiar to regular readers of these sorts of YA stories but Griffin's lush descriptions and honest narrator help Bring Me Your Midnight feel fresh regardless. 
Publisher's Description: Tana Fairchild's fate has never been in question. Her life has been planned out since the moment she was born: she is to marry the governor's son, Landon, and secure an unprecedented alliance between the witches of her island home and the mainlanders who see her very existence as a threat.
Tana's coven has appeased those who fear their power for years by releasing most of their magic into the ocean during the full moon. But when Tana misses the midnight ritual—a fatal mistake—there is no one she can turn to for help…until she meets Wolfe.
Wolfe claims he is from a coven that practices dark magic, making him one of the only people who can help her. But he refuses to let Tana's power rush into the sea, and instead teaches her his forbidden magic. A magic that makes her feel powerful. Alive.
As the sea grows more violent, her coven loses control of the currents, a danger that could destroy the alliance as well as her island. Tana will have to choose between love and duty, between loyalty to her people and loyalty to her heart. Marrying Landon would secure peace for her coven but losing Wolfe and his wild magic could cost her everything else.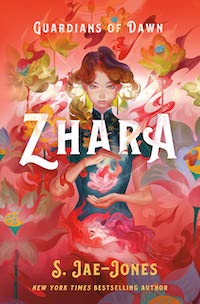 Guardians of Dawn: Zhara by S. Jae-Jones
Release Date: August 1 from Wednesday Books
Why You'll Love It: The first installment in a new series from S. Jae-Jones, the author of the Labyrinth-esque Wintersong duology, Guardians of Dawn: Zhara is a warm, richly imagined story about a young girl who must hide her magical abilities from her kingdom that despises them, even when it turns out they may just be the key to saving the world. The East Asian influences and charming characters help this tale stand out from the pack.
Publisher's Description: Magic is forbidden throughout the Morning Realms. Magicians are called an abomination, and blamed for the plague of monsters that razed the land twenty years before.
Jin Zhara already had enough to worry about―appeasing her stepmother's cruel whims, looking after her blind younger sister, and keeping her own magical gifts under control―without having to deal with rumors of monsters re-emerging in the marsh. But when a chance encounter with an easily flustered young man named Han brings her into contact with a secret magical liberation organization called the Guardians of Dawn, Zhara realizes there may be more to these rumors than she thought. A mysterious plague is corrupting the magicians of Zanhei and transforming them into monsters, and the Guardians of Dawn believe a demon is responsible.
In order to restore harmony and bring peace to the world, Zhara must discover the elemental warrior within, lest the balance between order and chaos is lost forever.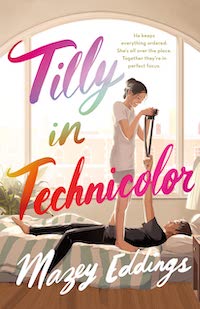 Tilly in Technicolor by Mazey Eddings
Release Date: August 15 from Wednesday Books
Why You'll Love It: This charming romance between two neurodivergent teens is grounded in thoughtful, caring depictions of life with ADHD and autism and feels like a much-needed breath of fresh air in the YA space.
Publisher's Description: Tilly Twomley is desperate for change. White-knuckling her way through high school with flawed executive functioning has left her burnt out and ready to start fresh. Working as an intern for her perfect older sister's start up isn't exactly how Tilly wants to spend her summer, but the required travel around Europe promises a much-needed change of scenery as she plans for her future. The problem is, Tilly has no idea what she wants.
Oliver Clark knows exactly what he wants. His autism has often made it hard for him to form relationships with others, but his love of color theory and design allows him to feel deeply connected to the world around him. Plus, he has everything he needs: a best friend that gets him, placement into a prestigious design program, and a summer internship to build his resume. Everything is going as planned. That is, of course, until he suffers through the most disastrous international flight of his life, all turmoil stemming from lively and exasperating Tilly. Oliver is forced to spend the summer with a girl that couldn't be more his opposite—feeling things for her he can't quite name—and starts to wonder if maybe he doesn't have everything figured out after all.
As the duo's neurodiverse connection grows, they learn that some of the best parts of life can't be planned, and are forced to figure out what that means as their disastrously wonderful summer comes to an end.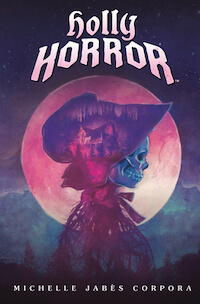 Holly Horror by Michelle Jabès Corpora
Release Date: August 15 from Penguin Teen
Why You'll Love It: A spooky season story that just happens to be arriving in the dog days of summer, this dark reimagining of Holly Hobbie has everyone's favorite tropes (haunted houses! creepy dolls!) but lacks the overt gore present in some other popular YA horror titles. A solid ghost story for scaredy cats.
Publisher's Description: After her parents' painful divorce, Evie Archer hopes that moving to Ravenglass, Massachusetts, is the fresh start that her family needs. But Evie quickly realizes that her new home—known by locals as the Horror House—carries its own dark past after learning about Holly Hobbie, who mysteriously vanished in her bedroom one night.
But traces of Holly linger in the Horror House and slowly begin to take over Evie's life. A strange shadow follows her everywhere she goes, and Evie starts to lose sight of what's real and what isn't the more she learns about The Lost Girl.
Can Evie find out what happened the night of Holly's disappearance? Or is history doomed to repeat itself in the Horror House?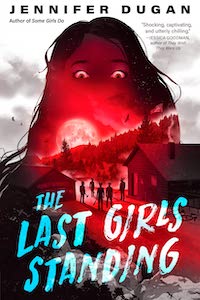 The Last Girls Standing by Jennifer Dugan
Release Date: August 15 from G.P. Putnam's Sons Books for Young Readers
Why You'll Love It: Summer camp horror meets psychological thriller in Jennifer Dugan's latest, which offers a satisfyingly enjoyable swerve from her YA rom-coms. (But still just as queer.) The Last Girls Standing follows the story of two girls who survived a massacre at the camp where they were both counselors and whose complex relationship in its aftermath is full of dark and uncomfortable corners. 
Publisher's Description: Sloan and Cherry. Cherry and Sloan. They met only a few days before masked men with machetes attacked the summer camp where they worked, a massacre that left the rest of their fellow counselors dead. Now, months later, the two are inseparable, their traumatic experience bonding them in ways no one else can understand.
But as new evidence comes to light and Sloan learns more about the motives behind the ritual killing that brought them together, she begins to suspect that her girlfriend may be more than just a survivor—she may actually have been a part of it. Cherry tries to reassure her, but Sloan only becomes more distraught. Is this gaslighting or reality? Is Cherry a victim or a perpetrator? Is Sloan confused, or is she seeing things clearly for the very first time? Against all odds, Sloan survived that hot summer night. But will she survive what comes next?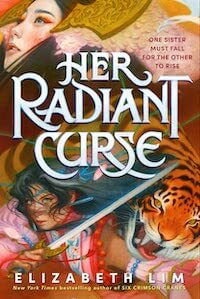 Her Radiant Curse by Elizabeth Lim
Release Date: August 29 from Knopf Books for Young Readers
Why You'll Love It: Readers who enjoyed Elizabeth Lim's Six Crimson Cranes duology will thrill to this connected tale, which serves as an origin story for one of that series' most important supporting characters: Shiori's stepmother. (And if you're unfamiliar with Lim's work, Her Radiant Curse makes an excellent starting point.) 
Publisher's Description: Channi was not born a monster. But when her own father offers her in sacrifice to the Demon Witch, she is forever changed. Cursed with a serpent's face, Channi is the exact opposite of her beautiful sister, Vanna—the only person in the village who looks at Channi and doesn't see a monster. The only person she loves and trusts.
Now seventeen, Vanna is to be married off in a vulgar contest that will enrich the coffers of the village leaders. Only Channi, who's had to rely on her strength and cunning all these years, can defend her sister against the cruelest of the suitors. But in doing so, she becomes the target of his wrath—launching a grisly battle royale, a quest over land and sea, a romance between sworn enemies, and a choice that will strain Channi's heart to its breaking point.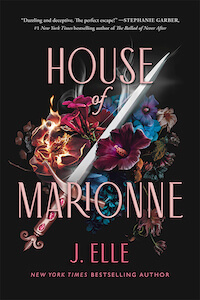 House of Marionne by J. Elle
Release Date: August 29 from Razorbill
Why You'll Love It: Mixing magic, forbidden love, and catty competition at an elite boarding school, with a dash of dark academia on top and a heroine who's just looking for a place to belong, the debut YA story may occasionally tread familiar ground, but House of Marionne certainly does it in style.
Publisher's Description: 17 year-old Quell has lived her entire life on the run. She and her mother have fled from city to city, in order to hide the deadly magic that flows through Quell's veins.
Until someone discovers her dark secret.
To hide from the assassin hunting her, and keep her mother out of harm's way, Quell reluctantly inducts into a debutante society of magical social elites called the Order that she never knew existed. If she can pass their three rites of membership, mastering their proper form of magic, she'll be able to secretly bury her forbidden magic forever.
If caught, she will be killed.
But becoming the perfect debutante is a lot harder than Quell imagined, especially when there's more than tutoring happening with Jordan, her brooding mentor and— assassin in training.
When Quell uncovers the deadly lengths the Order will go to defend its wealth and power, she's forced to choose: embrace the dark magic she's been running from her entire life or risk losing everything, and everyone, she's grown to love.
Still, she fears the most formidable monster she'll have to face is the one inside.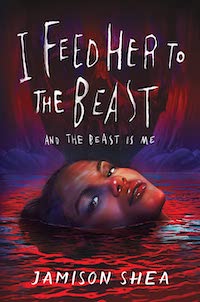 I Feed Her to the Beast and the Beast Is Me by Jamison Shea
Release Date: August 29 from Henry Holt and Co
Why You'll Love It: I Feed Her to the Beast and the Beast Is Me is a gory, slow-burn horror tale that not only delves deep into a world that profits from exclusion but explores the cost—both literal and figurative—of giving everything you are to a world that will never love you back.
Publisher's Description: Laure Mesny is a perfectionist with an axe to grind. Despite being constantly overlooked in the elite and cutthroat world of the Parisian ballet, she will do anything to prove that a Black girl can take center stage. To level the playing field, Laure ventures deep into the depths of the Catacombs and strikes a deal with a pulsating river of blood.
The primordial power Laure gains promises influence and adoration, everything she's dreamed of and worked toward. With retribution on her mind, she surpasses her bitter and privileged peers, leaving broken bodies behind her on her climb to stardom.
But even as undeniable as she is, Laure is not the only monster around. And her vicious desires make her a perfect target for slaughter. As she descends into madness and the mystifying underworld beneath her, she is faced with the ultimate choice: continue to break herself for scraps of validation or succumb to the darkness that wants her exactly as she is—monstrous heart and all. That is, if the god-killer doesn't catch her first.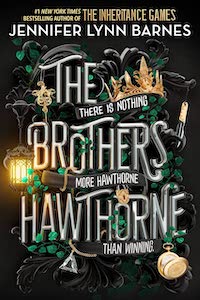 The Brothers Hawthorne by Jennifer Lynn Barnes
Release Date: August 29 from Little, Brown Books for Young Readers
Why You'll Love It: YA author Jennifer Lynn Barnes returns to the world of her megapopular Inheritance Trilogy with this new standalone story that is set following the events of the original series (and features two of its popular secondary characters). But, it wouldn't be a Hawthorne story without a ridiculously high stakes competition with unexpected twists, so strap in.
Publisher's Description: Grayson Hawthorne was raised as the heir apparent to his billionaire grandfather, taught from the cradle to put family first. Now the great Tobias Hawthorne is dead and his family disinherited, but some lessons linger. When Grayson's half-sisters find themselves in trouble, he swoops in to do what he does best: take care of the problem—efficiently, effectively, mercilessly. And without getting bogged down in emotional entanglements.
 Jameson Hawthorne is a risk-taker, a sensation-seeker, a player of games. When his mysterious father appears and asks for a favor, Jameson can't resist the challenge. Now he must infiltrate London's most exclusive underground gambling club, which caters to the rich, the powerful, and the aristocratic, and win an impossible game of greatest stakes. Luckily, Jameson Hawthorne lives for impossible.
Drawn into twisted games on opposite sides of the globe, Grayson and Jameson—with the help of their brothers and the girl who inherited their grandfather's fortune—must dig deep to decide who they want to be and what each of them will sacrifice to win.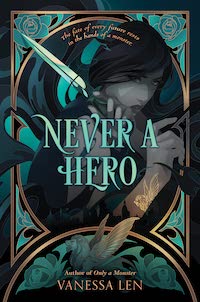 Never a Hero by Vanessa Len
Release Date: August 29 from Harper Collins
Why You'll Love It: This second installment in Vanessa Len's Only a Monster trilogy, Never a Hero explores the fallout from the events of the first book—events that now only Joan remembers. Danger, secrets, and more quality time in the monster world await.
Publisher's Description: Despite all of the odds, Joan achieved the impossible. She reset the timeline, saved her family – and destroyed the hero, Nick.
But her success has come at a terrible cost.
She alone remembers what happened. Now, Aaron, her hard-won friend – and maybe more – is an enemy, trying to kill her. And Nick, the boy she loved, is a stranger who doesn't even know her name. Only Joan remembers that there is a ruthless and dangerous enemy still out there.
When a deadly attack forces Joan back into the monster world as a fugitive, she finds herself on the run with Nick – as Aaron closes in.
As the danger rises – and Nick gets perilously closer to discovering the truth of what Joan did to him – Joan discovers a secret of her own. One that threatens everyone she loves.
Torn between love and family and monstrous choices, Joan must find a way to re-gather her old allies to face down the deadliest of enemies, and to save the timeline itself.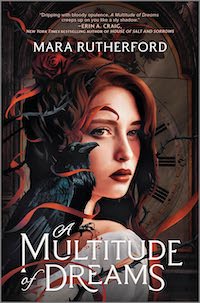 A Multitude of Dreams by Mara Rutherford
Release Date: August 29 from Inkyard Press
Why You'll Love It: Mara Rutherford's YA fantasies—A Crown of Coral and Pearl, Luminous, and The Poison Season—are known for their richly imagined settings and strong heroines. Her latest, A Multitude of Dreams, is a moody Gothic-style story about a deadly plague, a mad king, and a boy and a girl pretending to be someone they aren't. A retelling of The Masque of the Red Death that's as much a romance as it is a horror story, the vibes are both creepy and immaculate.
Publisher's Description: Princess Imogen of Goslind has lived a sheltered life for three years at the boarded-up castle—she and the rest of its inhabitants safe from the bloody mori roja plague that's ravaged the kingdom. But Princess Imogen has a secret, and as King Stuart descends further into madness, it's at great risk of being revealed. Rations dwindle each day, and unhappy murmurings threaten to crack the facade of the years-long charade being played within the castle walls.
Nico Mott once enjoyed a comfortable life of status, but the plague took everyone and everything from him. If not for the generosity of a nearby lord, Nico may not have survived the mori roja's aftermath. But does owing Lord Crane his life mean he owes him his silence?
When Lord Crane sends Nico to search for more plague survivors in the castle, Nico collides with a princess who wants to break out. They will each have to navigate the web of lies they've woven if they're going to survive the nightmares ahead.
---
Lacy Baugher Milas is the Books Editor at Paste Magazine, but loves nerding out about all sorts of pop culture. You can find her on Twitter @LacyMB