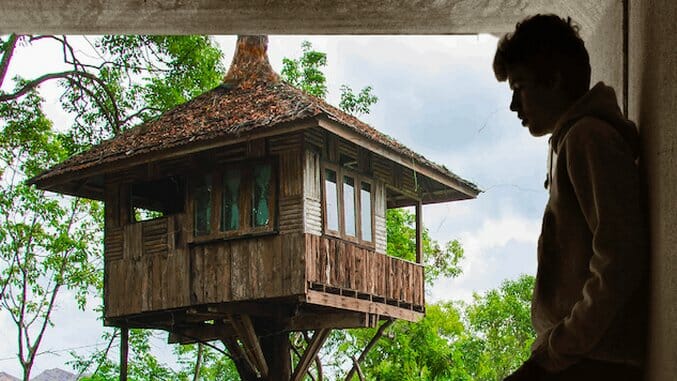 Helene Dunbar's first two novels, These Gentle Wounds and What Remains, are heart-wrenching Young Adult books. And her next title, Boomerang, promises more of what readers have come to love about her books: complex stories tackling loss and relationships.
In Boomerang, readers meet a teen runaway who is forced to return home and face what he left behind. It's already garnering praise from YA superstars like Emery Lord, who says, "This is my favorite kind of book . . . with characters worth every page turn." And after you read the book description, via Dunbar's publisher Sky Pony Press, you'll understand why:
Michael Sterling disappeared from his Maine town five years ago. Everyone assumed he was kidnapped. The truth is worse—he ran away and found the life he always dreamed of.
But now, at seventeen, he's Sean Woodhouse. And he's come "home," to the last place he wants to ever be, to claim the small inheritance his grandparents promised him when he graduated high school, all so he can save Trip, the neighbor boy he developed an intense and complicated relationship with while he was away.
Sean has changed, but so has his old town and everyone in it. And knowing who he is and where he belongs is more confusing than ever. As his careful plans begin to crumble, so does everything he's believed about his idyllic other life.
Sounds intriguing, right? You'll have to wait until March 6th, 2018 for the book to hit shelves, but you can view a first look of Kate Gartner's Boomerang cover design below. (And if you're lucky, you could win an advance copy of Dunbar's novel here!)