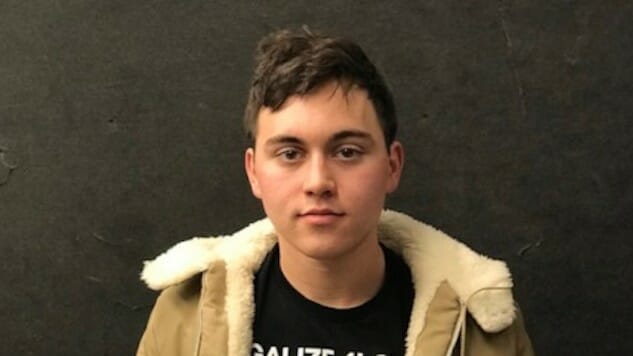 Stand-up comic Brandon Wardell has announced a new ASMR comedy album, out on June 1 via producer Ricky Reed's Nice Life label.
Brandon is releasing the first-ever ASMR comedy album, the aptly titled Brandon Wardell: An ASMR Album. Wardell says of the innovative new comedy album format, "No comedian has made an ASMR album before so I wanted to be the first. It's not a good idea but no one's done it before. It's just me whispering my jokes mostly. Imagine me whispering and also I'm giving you a scalp massage while I say it."
"What started as a dumb idea to have Brandon whisper his jokes one night slowly turned into a gonzo journey through his brain, complete with a time traveling plot twist and interludes played by a tiny band that sounds like ants playing jazz on acid," adds Reed.
Wardell has previously appeared on a number of comedy shows like Comedy Central's @midnight with Chris Hardwick, The Meltdown with Jonah and Kumail, The High Court with Doug Benson, Adam Devine's House Party and VICELAND's Flophouse, Wardell was also a correspondent on MTV's Wonderland, he played Skrillex on VICELAND's What Would Diplo Do and he hosts a podcast with Jack Wagner called "Yeah But Still." He's also funny on Twitter.
To help promote the album, Wardell has also shared a non-album video of him doing ASMR at a Cheesecake Factory while on a date. The video also has an apt title: "Cheesecake Factory Date."
Watch Wardell's new "Cheesecake Factory Date" video and check out his upcoming tour dates below.
Brandon Wardell Tour Dates:
June
20 – Houston, Texas @ The Secret Door
21 – Austin, Texas @ The North Door
July
22 – Plano, Texas @ Hyena's Comedy Nightclub
20 – San Diego, Calif. @ The American Comedy Co.