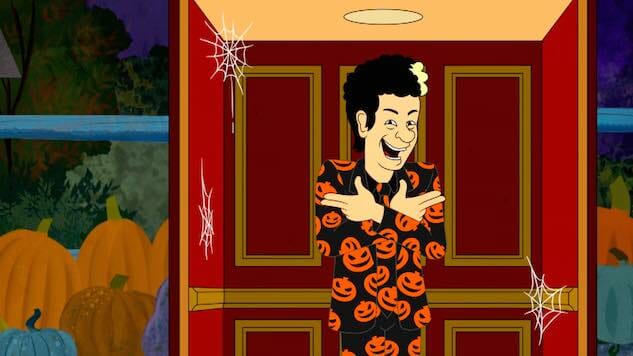 The promo for David S. Pumpkins' Halloween special is here, and it would like to remind you that it does indeed feature David S. Pumpkins.
The promo is a short scene of two kids getting surprised by David Pumpkins (Tom Hanks), wherein he literally just says the jokes that he said in the original sketch. That's it. No new jokes. Nearly all of the lines are just ripped from the original, which you can watch below.
Honestly, there's not much else to add here. The David S. Pumpkins Animated Halloween Special airs at 11:30 p.m. EDT on Oct. 28.